Omnitracs launched in 1988 as part of Qualcomm. Today, the company delivers fleet management in 70+ countries. Its technologies, including trackers, ELD, and dashcams help manage 1,000,000+ assets. As the largest fleet management provider, Omnitracs is likely a consideration for anyone looking for an ELD. This review will walk you through Omnitracs devices, costs, and software, so you understand what they offer and for whom.
While there are dozens of companies offering ELD, Omnitracs stands out for several reasons. Omnitracs blends smart hardware with cloud tools to deliver a truly complete solution. The company's ELDs tie into a comprehensive fleet and route management solution. It's also designed for small to enterprise companies. While not the cheapest solution, Omnitracs has a track record of delivering quality ELD to large fleets.
Omnitracs ELD & Fleet Technology Solutions:
HOS for DOT compliance with ELD
IFTA Fuel Reporting
DVIR
Geofencing
GPS Tracking & Navigation
Fleet Management
Driver Safety
Route Management & Optimization
Dashcams
Driver Workflows
Dispatch
Compare 4 Fleet Tracking Quotes & Save:
Omnitracs Pricing
| ELD Model | Cost |
| --- | --- |
| Omnitracs IVG | $799 |
| Omnitracs AMG-C | From $23 per month |
| Omnitracs XRS | From $38 per month |
Omnitracs sells one standalone ELD and two BYOD ELD. The standalone ELD is available for sale for $799. The BYOD ELD are only available with a subscription. These start at $22.95 per month per vehicle. Plans scale to the organization, including fleet size, services, and volume. While the upfront costs for the Omnitracs IVG are quite high, monthly costs align with industry standards. The BYOD devices are affordable, usually with little or no upfront costs depending on fleet size. These devices include a small device that plugs into OBD ports. You need a mobile device to connect the ELD to the Omnitracs software.
Omnitracs offers several additional devices including:
Omnitracs Critical Event Video (CEV)
Omnitracs Critical Event Recording (CER)
Pricing for these Omnitracs devices is only available on a custom basis.
Omnitracs uses a 3- or a 5-year contract. This is common in the industry. However, some alternatives like KeepTruckin will offer a 1-year term. Omnitracs previously sold several other ELD. These included the MCP50, MCP110, and MCP200. The IVG replaces these models with a single unit.
Subscriptions include several offerings, as well as custom enterprise plans. Pricing always scales to your organization, but starts from:
EOBR – EOBR plan is available to new Omnitracs customers. It starts from $22.95. The EOBR includes vehicle inspection reporting, HOS compliance, GPS tracking, and messaging. You also get access to the Omnitracs Services Portal.
Compliance Plan – The Compliance Plan starts from $31.95. It includes everything from the EOBR plan, plus electronic forms, and third-party integrations.
Premium Plan – The Premium Plan starts from $45.95. It includes everything from the Compliance Plan. You also get performance monitoring, critical event reporting, driver workflows, and fault reporting.
In most cases, Omnitracs will build a custom plan around your needs. This includes the Omnitracs software you need, your fleet size, length of subscription, and other details.
Omnitracs Intelligent Vehicle Gateway
The Omnitracs Intelligent Vehicle Gateway or IVG is a standalone ELD. At $799, it is one of the most expensive solutions on the market. The device offers 4G LTE, WIFI, and Bluetooth connectivity, with Plug & Play installation. The IVG features a 1024×600 touchscreen. This means you can use it as a standalone device, without a tablet or phone.
HOS Compliance with ELD
FMSCA Registered
DOT Compliance
Plug & Play Installation
DVIR
GPS and Geofencing
Trailer Tracking
Fault Code Monitoring & Diagnostics
Critical Event Reporting
DriveWyze Weigh Station Bypass Program
Driver Workflows
Messaging with Media Files
Supports 6 and 9-pin cables
Compare 4 Fleet Tracking Quotes & Save:
Omnitracs Active Mobile Gateway with Communication
The Omnitracs Active Mobile Gateway with Communications (AMG-C) is a BYOD ELD. This means that Omnitracs sells a small ELD that plugs into your OBD port. The device itself connects via Bluetooth to the driver's smartphone, tablet, or another compatible device.
HOS Compliance with ELD
FMSCA Registered
DOT Compliance
Plug & Play Installation
DVIR
Fault Code Monitoring & Diagnostics
Critical Event Reporting
DriveWyze Weigh Station Bypass Program
Driver Workflows
Messaging with Media Files
Supports 6 and 9-pin cables
Drivers load data to a tablet or mobile device. Drivers download the Omnitracs app, HoursGo, which syncs data over WIFI or Bluetooth. The driver can create, access, and edit HOS reports right in the app. Automatically logged hours cannot be edited or deleted.
Omnitracs XRS
The Omnitracs XRS is a BYOD ELD. The device consists of a receiver, which is available as part of an Omnitracs subscription. The Receiver plugs into the OBD port on the truck and syncs to a mobile device over Bluetooth.
15 Compliant Electronic Driver Logs
FMSCA Registered
HOS/non-HOS time-tracking
DVIR
IFTA Reporting with Receipt Upload
Performance Reporting & Coaching
Critical Event Reporting
Fault Code Monitoring & Diagnostics
Driver Workflows
Supports 6 and 9-pin cables
The XRS does not work without a separate mobile device with the app. You can only purchase it through an Omnitracs subscription. Omnitracs does not provide mobile data bundles.
Compare 4 Fleet Tracking Quotes & Save:
Omnitracs Features and Benefits
Omnitracs devices include GPS, trailer tracking, a dashcam, and other fleet management solutions. Omnitracs is the largest ELD provider in the United States, which offers its own benefits. These include device availability, large fleet support, strong customer service, and good connectivity. Omnitracs also offers several low-cost ELD solutions. These include options that are only available with a subscription. The company is one of the only ELD providers delivering a total ELD solution, complete with display and cellular data.
ELD Compliance
Omnitracs offers 3 solutions for ELD compliance. Each device is registered with the FMSCA. Devices log vehicle movement over 5MPH. Drivers set status inside the app or on the ELD display. In each case, Omnitracs uploads data to the Omnitracs cloud where managers can view it remotely and in real time.
Omnitracs automates reports for 395.15 compliance to simplify DOT reports and HOS compliance. The company also supports non-HOS time-tracking.
IFTA Fuel Reporting
Omnitracs uses GPS to log jurisdiction alongside driving time. Drivers can upload photos of receipts and fuel costs directly in the app. This makes it easy to generate IFTA fuel reports for quarterly filing. The system automatically calculates miles driven per jurisdiction. It also calculates fuel used per jurisdiction.
DVIR
Automate vehicle inspections with real-time vehicle diagnostics reporting. Drivers can quickly run through 396.11 compliant checklists on their mobile device. The Driver Vehicle Inspection Report ensures you stay compliant. It offers service reminders, vehicle condition logs, and real-time fault-code monitoring. Drivers also get daily alerts when signing in and out of work.
Omnitracs allows drivers to make comments in the system, confirm repairs, and alert managers to issues. Drivers can also sign off on repairs, note defects, and fill out complete, manual reports where needed.
Compare 4 Fleet Tracking Quotes & Save:
Improve route management with live GPS (available for some Omnitracs ELD). Omnitracs delivers GPS routes for fleet management. This includes dispatch instructions, route planning, and live messaging en-route. This ties into fleet optimization, with tools to analyze MPG, vehicle use, and miles driven. GPS tracking includes real-time fleet management. Managers can see where vehicles are, which assets are available and better assign drivers based on HOS data and location.
Omnitracs creates driver scorecards based on GPS data. This includes idle time, speed, safety, and incidents. GPS also supports route optimization. It means improved planning for stops for HOS compliance, reduced gas usage, etc. Omnitracs also provides GPS trailer tracking, sold as part of subscriptions.
Dashcams
Omnitracs offers a dual-facing dashcam on a subscription basis. The camera links to the Omnitracs app or Omnitracs ELD. You can turn the cab-facing cam off or on. The front-facing camera records video in a continuous loop to a 16GB SD card. Video syncs to the Omnitracs cloud over WIFI or 4G. Omnitracs offers near-real-time access to video feeds in the cloud. The camera detects critical events using a G-sensor to alert drivers and managers to critical incidents. These include accidents, sharp turns, hard braking, and collisions.
Omnitracs XRS, AMG-C, and IVG solutions offer driver safety coaching and reporting. This ties into the Omnitracs Dashcam. Omnitracs uses vehicle diagnostic data, vehicle speed, and driver speed to rate drivers. The app delivers coaching and driver safety tips using this data.
Omnitracs is one of the only fleet management providers to deliver camera health management as part of the system. Managers can view the health of dashcams across the fleet in real-time. This includes tamper alerts should the driver disconnect or cover the camera.
Driver Workflows
Omnitracs delivers route optimization with routing, driver workflows, and dispatch. The software stores route information and history, including stops, timeline, and instructions. Managers can view GPS data in real-time alongside route planning to see the fleet performance. Plus, with customer integration, customers can see real-time delivery and arrival times. This means they can have trailers ready for pickup and drop-off. The end-result is reducing idle time while improving customer satisfaction.
Omnitracs In The News
In May 2021, Solrea Holdings, Inc acquired Omnitracs.
Omnitracs ELD Reviews & Ratings
Customers rave about Omnitracs' ease of use, full-service approach, and quality. Customers like the driver-friendly apps and fast-setup, which minimize training and driver management. Managers state that backend and management requires a learning curve to make the most of the software. Some also state that Omnitracs BYOD solutions like the XRS have connectivity issues, but that this is an issue with most competitors as well. The Omnitracs IVG is highly praised by customers with these complaints because it offers a wired connection.
Most reviews remain overwhelmingly positive. These cite automated reports, ease of use, and complete service as the leading cons for the service. Some also point out that while Omnitracs is expensive, the standalone ELD offers more features than many other solutions. This makes it a good fit for organizations that need route management alongside ELD. Overall, Omnitracs is difficult to ignore as one of the largest and best ELD suppliers. The brand offers low-cost BYOD alongside standalone devices, giving nearly everyone plenty of choices for budget and features.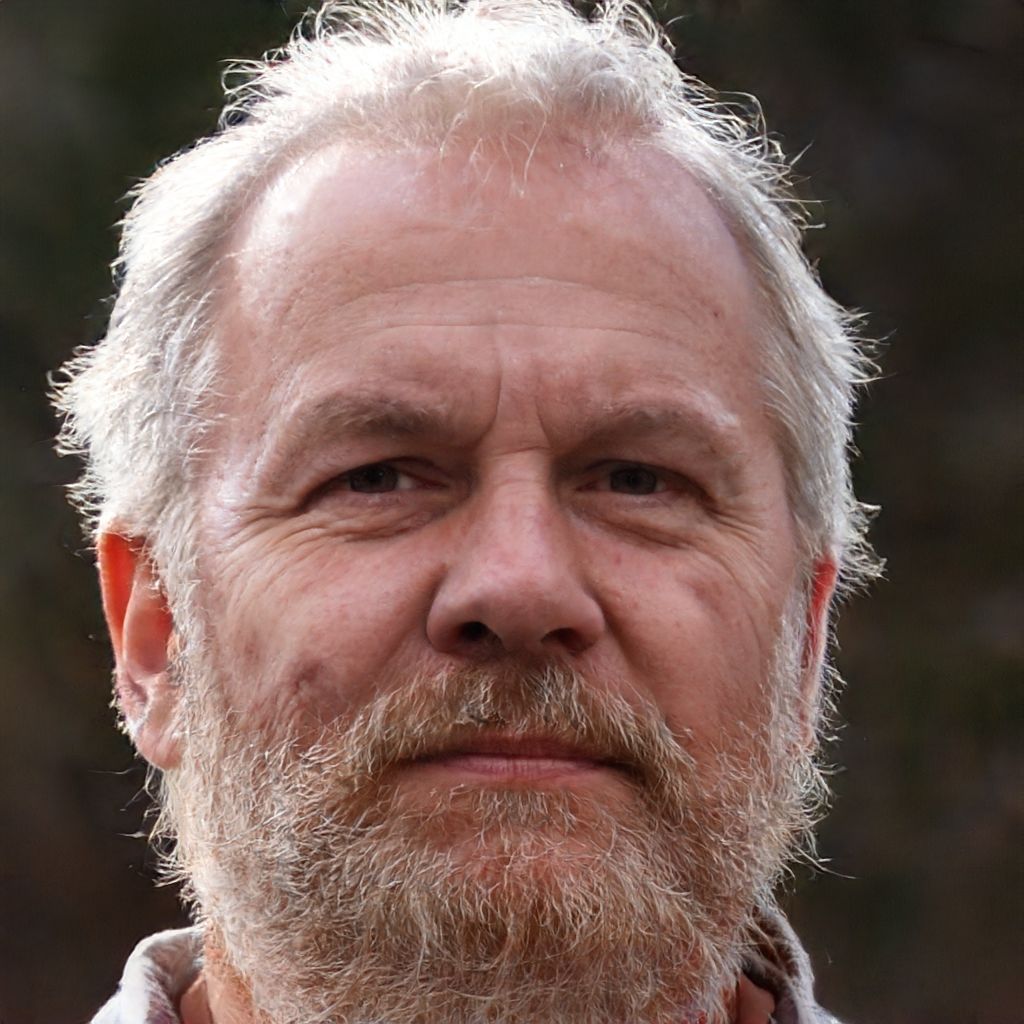 Arnold is a trucking veteran, recognized trucking expert and founder of ELDfocus. Arnold has spent the last 25+ years in the trucking industry & travelled thousands of miles across the US.