EROAD is an Auckland-based electronics company offering fleet management solutions including ELD. The company was founded in 2000 and operates in Australia, New Zealand, and North America. As one of the larger ELD providers on the market, EROAD is likely one of your first choices for an ELD solution. The brand also offers a comprehensive ELD compliance solution, other fleet management tools, and a strong reputation with drivers and fleet managers alike.
EROAD delivers HOS compliance, DOT compliance, an FMSCA-certified ELD device, fuel tax tracking, driver safety and management, vehicle diagnostics, and fleet tracking. The company offers a very budget ELD solution, with no upfront costs other than the subscription. Monthly costs typically range between $35 and $60 for ELD, although you can add on other services at an increased price. The EROAD ELD device is fully FMSCA compliant with a built-in tablet and diagnostics port connection.
Compare 4 Fleet Tracking Quotes & Save:
This EROAD ELD review covers the device, costs, the brand, it's offering, and features.
EROAD Pricing
| ELD Device | Cost | Monthly Cost | Yearly Cost |
| --- | --- | --- | --- |
| EROAD EHUBO 2 | Free with Subscription | $35-$60 | $420-$720 |
EROAD is a mid-range ELD provider. The brand stands out with low upfront pricing. The EROAD ELD costs nothing with a contract. You can buy the hardware upfront, but EROAD would not offer us a flat rate pricing without knowing how many vehicles we were buying for, the size of the company, location, and industry. The Ehubo 2 is one of the only all-in-one ELD devices on the market with no upfront purchase cost. EROAD subscription costs also vary considerably, depending on the size of the fleet.
EROAD offers a 3-year contract with options up to 5 years. You also have to pay a one-time $35 activation fee per device and $65 for the ECM cable. This means you'll pay $1350-$3700 for your ELD, per vehicle, over the duration of the 3-year contract.
EROAD costs depend on the subscription level and services. Each subscription comes with the same ELD hardware, the Ehubo 2. Costs vary depending on fleet size and whether you purchase the Ehubo or lease it.
EROAD ELD – EROAD's basic ELD subscription offering costs from $35 per month, including a data plan. It includes GPS, integrated API, HOS tracking, in-app messaging, driver account management, and full FMSCA ELD compliance.
EROAD TotalTax – The EROAD TotalTax solution offers everything from the basic plan plus Geofencing, a fleet dashboard, and driver and tax management tools. Driver management include a virtual speed camera, DVIRs, fuel cost auditing, idle reporting, and permit management. EROAD also offers one of the most extensive IFTA tools in the industry, with IFTA fuel tax tracking and calculations and direct filing.
EROAD SafeDriver – SafeDriver offers everything from the basic solution with the addition of Fleet Dashboards, Fleet Optimization Reports, Geofence alerts, Event logs, speed alerts, virtual speed cameras, leaderboards, driver safety dashboards, driver safety scoring, DVIRs, vehicle maintenance data, and idle reporting.
EROAD TotalFleet – TotalFleet includes everything from the Basic, TotalTax, and SafeDriver packages.
All pricing scales to the fleet, so you can expect pricing to vary depending on what you ask for. EROAD also offers different services and pricing for light-duty rather than heavy vehicle.
In most cases you can expect to pay a shipping fee, an activation fee (typically $35 per device), and any setup fees should you require help. Some organizations may have to pay a deposit for hardware. This likely only applies if your credit not be good enough. If, at any time, you allow the contract to end, startup fees are $100 per device if you wish to add them back to the contract. You may also choose to buy rather than lease EROAD hardware. However, pricing is dependent on the number of modules ordered.
Compare 4 Fleet Tracking Quotes & Save:
EROAD Ehubo 2
The EROAD Ehubo 2 is an all-in-one ELD with a touchscreen. It connects to the vehicle's diagnostics port via ECM-Y, which costs $65 upfront.
FMSCA Registered

ELD Logging

HOS Compliance

GPS Tracking & Geofencing

Built-in Touchscreen

OBD-II port compatible/ECM-Y Compatible

DOT Mode

Driver Safety and Scoring

IFTA Fuel Tax management

Driver Safety

Dashcam mode

Open API
The EROAD Ehubo is a feature-rich ELD device offering a great deal in terms of fleet and fuel management alongside basic ELD tools.
Compare 4 Fleet Tracking Quotes & Save:
EROAD Features & Benefits
EROAD claims to design features around the needs of drivers, for fleets of all sizes. That reflects in positive reviews across most of the brand's services, ranging from basic ELD to more advanced solutions. Users rave about ease of use, ELD functionality, and simplicity. The brand is also externally certified by the PIT Group. With this in mind, it's easy to understand why EROAD is one of the best ELD providers on the market.
FSCMA Compliance
The EROAD Ehubo 2 is a fully FMSCA registered device. Your vehicles are compliant with the ELD mandate with just this device installed. This means you can maintain full ELD compliance for $35 per month with EROAD, without additional fees for data plans and without relying on the driver's mobile device.
ELD Tracking
The EROAD Ehubo 2 directly logs ELD data from the diagnostics port. The vehicle logs as "driving" when it moves above 5 MPH or for more than 10 minutes. All data is logged automatically and stored for up to 6 months on the device and in the cloud portal. EROAD also offers a tool for managing unregistered data.
HOS Violations
Ehubo is an HOS compliance tool. The tablet offers on-screen HOS data for shifts, hours remaining, and time till break. Drivers can see at a glance how much time they have left to drive. The app supports all HOS modes including On Duty, Driving, On-Duty not driving, Sleeper, Personal Use, and others. EROAD also offers co-driving functions, where any registered driver can log in as a co-driver for the trip and switch driving hours.
DOT Mode
The Ehubo disconnects from the dock for a complete DOT mode. Drivers can simply hand the tablet to officers, who can access 6 weeks of logs. From DOT mode, officers can send logs directly to the FMSCA or to an email or fax number with one click.
GPS & Geofencing
Ehubo offers GPS and geofencing tools, including location tracking, historical route data, GPS area, and alerts. Dispatch can set up speed alerts for regions, set up alerts when vehicles move in and out of fenced areas, and track vehicle location in real time.
DVIRs
Drivers can log post and pre trips directly on the tablet. The app asks a series of questions which are logged in the app and in the cloud. Depending on subscription, this data ties into vehicle maintenance and tooling, or simply exists as DVIR logs.
Compare 4 Fleet Tracking Quotes & Save:
Fuel Tax Management
EROAD offers one of the most extensive fuel tax management solutions on the market. The ELD automatically logs hours driven per jurisdiction and calculates fuel tax. Drivers can upload receipts and fuel costs by location. Dispatch can use this data to file IFTA taxes directly through the app, Depot. EROAD also supports Oregon WMT, Oregon RUAF, and direct filing for both. It is one of the only tools to offer specific tax support for Oregon.
Additional Fleet Management Solutions
EROAD offers a wide range of services and features in addition to ELD and logging. Many of these tie into fleet management and are useful for drivers and administration.
Highway Tax
Dispatch can opt in to pay highway tax directly through the EROAD tool. EROAD is one of the only fleet management tools to offer direct tax payment for highway tax, IFTA, and Oregon road taxes.
Asset Tracking
The EROAD Asset Tracker is a low-cost GPS tracker. It installs into trailers, tractors, and other powered and non-powered devices. The tracker features a 12v or 24v power source, built-in battery, antennae, GPS, and waterproofing/waterproof enclosure. It links into the online dashboard to offer trailer overviews, real-time tracking, trailer management, maintenance management, and theft prevention.
Fleet Management
EROAD offers a complete fleet management tool, integrating trailers, tractors, and light duty vehicles onto a single dashboard. Dispatch can see at a glance where vehicles are, vehicle status, driver status, check-ins, and historic routes. The tool also offers optimization reports to eliminate waste time and to improve HOS utilization.
Driver Management
EROAD delivers a full driver tracking and management solution. The app tracks speed, HOS violations, hard braking events, general safety, and driver behavior. Dispatch can use this to view driver safety and compliance, to offer training, and to optimize total fleet utilization. Driver management also allows you to upload and store documentation including driver licenses and certifications right on the device, where they can be easily accessed by inspection officials.
Fleet Health
EROAD manages diagnostics data and mileage data in a single dashboard. The app automatically recommends vehicles for service based on fault codes, mileage, and DVIRs. Dispatch can immediately see which vehicles need servicing, which are due for routine inspection, and when drivers report issues. The tool also offers service report scheduling, so you always know when the next inspection is.
Compare 4 Fleet Tracking Quotes & Save:
Installation Process of EROAD ELD Device
The EROAD ELD device is plug and play. EROAD claims the device installs in 10 minutes or less. This is an industry-standard. EROAD does recommend hiring a technician to install the device.
Mount the Device:
The Ehubo comes with 3 mounting options:
Adhesive tape

A suction cup for glass or other smooth flat services

A backplate for permanent dashboard installation
Ehubo recommends that you hire a technician when using the backplate. It is crucial to remove dashboard panels before drilling to avoid cutting into wires behind the panel.
Run the Wiring – You can normally run this over the dashboard, along the under edge, and down alongside the driver panel. You may be able to run this under the dashboard

panels

but this is not recommended.

Park the vehicle outdoors. Make sure the vehicle

is braked

and turn the engine off.

Plug the ECM-Y cable into the diagnostics port on the vehicle. Plug the cable into the tablet

Turn the

tablet

on

Click "Start"

Click "Run" or "Run Update" depending on the prompt

Confirm that the device

is plugged

into the ECM port and the type of connection

Turn the engine on

The screen should display the vehicle's VIN plus other system checks

Turn the engine off

Tap OK. Tap Continue when all system checks are green.
The system administrator can add the driver and the truck to the dashboard, at which point the driver can sign in.
Compare 4 Fleet Tracking Quotes & Save:
EROAD ELD Reviews & Ratings
EROAD is a very popular ELD provider with generally very positive reviews. The brand is one of the few to prominently feature reviews on its website and social media, which says a lot about how positive its feedback is. Many reviewers are especially happy with strong customer support, which some competitors do not offer. Others quote continuous quality of service and quality across updates, making the app stand out to drivers frustrated with apps that freeze after updates.
Some fleet managers do note that EROAD uses a 24-hour clock as a standard. This may be a downside for fleets that want to immediately launch with a 12-hour clock. This is quickly overcome by the brand's range of specialty features, like versatile truck status, tax filing, and support for light-duty and short-haul vehicles. Many also quote ease of use, claiming drivers can get started using the logs in as little as 10 minutes.
Overall, EROAD has an incredibly good reputation, with an average of 4.5 stars across every device. While it's not guaranteed to be perfect for your brand, the range of features, quality software, and dedicated hardware make it a top choice, even before you consider that the Ehubo is one of the lowest-cost options available.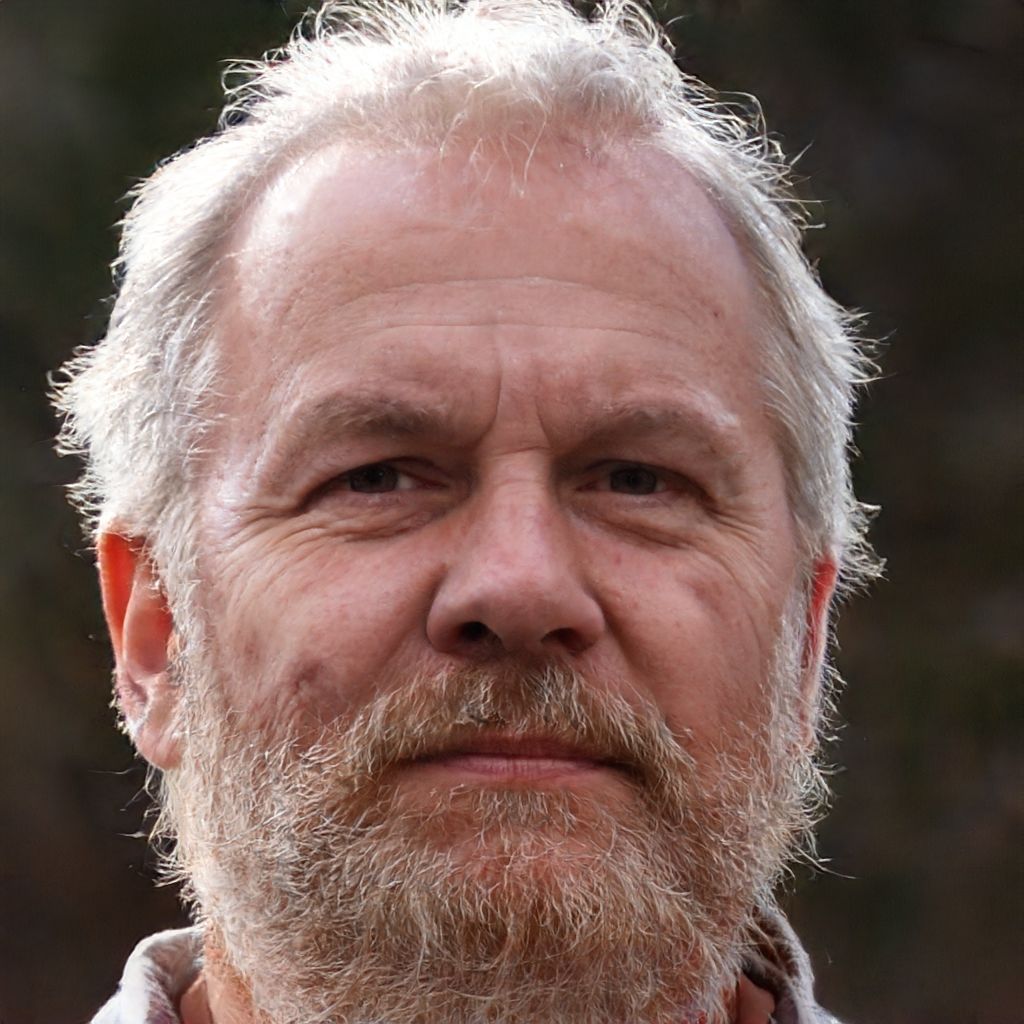 Arnold is a trucking veteran, recognized trucking expert and founder of ELDfocus. Arnold has spent the last 25+ years in the trucking industry & travelled thousands of miles across the US.