BigRoad is a budget ELD company delivering hardware with an app and a subscription. The ELD provider is one-of, if-not-the, cheapest solution on the market. BigRoad launched in 2011 with the goal of delivering a free ELD app. Today, they still have one of the most popular ELD apps in the marketplace. Fleet Complete acquired BigRoad in 2017. This means the brand now offers many Fleet Complete services including dashcams.
The Toronto-based company offers fleet, asset, and field management. BigRoad also offers load board and video telematics solutions. But it mostly stands out for ELD compliance solutions. With over 13,000 mostly positive reviews, BigRoad's LogBook is one of the most used and highly rated apps available. The company also offers transparent pricing with no hidden costs or hardware costs for basic ELD. You can purchase the hardware separately. This BigRoad review considers the brand's offerings, ELD, pricing, and solutions to help you determine if it's the right ELD for you.
Compare 4 Fleet Tracking Quotes & Save:
Big Road ELD & Fleet Management Solutions:
ELD Compliance
Free ELD app
Asset & Fleet Management
Trailer Tracking
Custom Load Board
Dash Cams
DVIRs
BigRoad Pricing
| ELD Model | Cost |
| --- | --- |
| BigRoad DashLink | Free with Subscription |
BigRoad is one of the only ELD providers to offer a free electronic logging device with a subscription. The company also sells additional devices such as dashcams and GPS trackers. These are primarily Fleet Complete tools offered by the parent company:
Fleet Complete Vision Dash Cam
Asset Tracker AT1
Asset Tracker At1000
Inspect DVIR App – $3 per month
These tools are priced according to your fleet size and needs. Big Road would not give us a quote upfront without including the number of trailers or devices and total fleet size. At the same time, all three of these accessories are offered by Fleet Complete, BigRoad's parent company. This means the hardware is provided by a second company, although most support is through BigRoad.
Compare 4 Fleet Tracking Quotes & Save:
BigRoad software is available for iOS, Android, and Windows. It includes a mandatory app and a cloud portal which you can log into from most devices. The company offers completely transparent pricing, with flat-rate monthly costs per vehicle:
Owner-Operator – $19.99 per month per user. Includes ELD hardware, ELD software, and the BigRoad Freight platform.
DashLink ELD Bundle – $25 per month per user. This package includes everything from the Owner-Operator bundle. It also includes a GPS tracker with software.
Fleet Management Bundle – $36 per month, per user. This bundle includes everything from the DashLink ELD bundle. It also offers IFTA Fuel Tax Reporting, vehicle diagnostics tracking, and driver coaching. You may use a phone for video and driver assessment with this bundle.
Ultimate Bundle – $47 per month, per user. This bundle includes everything from the Fleet Management Bundle. It also offers a dashcam with GPS and telematics. The Inspect DVIR app is available for $3 more per month.
In most cases, all Big Road devices are available through a subscription and you cannot purchase them separately. This means there are no upfront costs. However, you will have to pay for each administrative user and each driver. Administrative accounts start from about $15 per user.
BigRoad software is available on a Month-to-Month basis unless otherwise stated in the contract. Hardware is typically sold as part of the contract, with the sale value due at once or within 30 days. The company also rents hardware through the subscription, as part of the fee. This means that with a standard subscription, you will not likely pay more than the $25-$47.50 per month. You may have to pay a one-time startup or administration fee.
BigRoad DashLink
The BigRoad DashLink ELD plugs into the vehicle's OBD port and routes through the DashLink device. Data shares to a mobile phone with the app installed. Unlike many competitors, you cannot use the DashLink without a paired mobile phone. However, it makes up for that with a reduced cost and no upfront hardware fees.
6 and 9-pin connectors for OBD Type II
IFTA Fuel Tracking
FMCSA registration
HOS compliance /DOT compliance
GPS Tracking + Geofencing
Compare 4 Fleet Tracking Quotes & Save:
BigRoad Feature & Benefits
BigRoad delivers a low-cost ELD with no upfront hardware costs. It also offers one of the highest-rated ELD apps available. While the brand is not strong on non-HOS solutions, it does offer fleet tracking, GPS, asset tracking, and DVIRs. Unlike many competitors, BigRoad offers a month-to-month subscription. This compares very well to competitors offering terms of up to 5 years. BigRoad also stands out with driver workflows, virtual documentation and processes, and a unique freight management app.
ELD Compliance
The BigRoad ELD package includes a free app, cloud platform, and device. Drivers can simply plug the Big Road ELD device into the diagnostics port on their vehicle. From there you plug the diagnostics port into the DashLink device. The app syncs with the DashLink device over Bluetooth, which syncs with the cloud over your phone's cellular data plan. In some cases, the device will take as long as 10 minutes to find the app following setup.
BigRoad offers different ELD functionality depending on your subscription. Basic services include ELD compliance tracking and reports. HOS for DOT compliance is also included. Drivers can manually update logs. However, actual driving times, or when the vehicle is moving at more than 5mph, is recorded in the app whether the driver sets status or not. This allows you to reconcile logs and ensure compliance. If logs don't match up, drivers are prompted to log breaks, driving times, etc.
The app is completely free. However, you will have to pay for additional services including cloud. Adding new drivers and managers normally costs about $15 per month per user. While the app and hardware are low cost, they are not as tamper-proof as some alternatives. Drivers can unplug the device or turn off their phone to stop transmission.
HOS and DOT Compliance
Set hours of service right in the app, with countdowns visible on the screen. Drivers can always see how much time they have left to drive. Managers can also work with HOS when planning routes, to set stops within Department of Transportation approved limits. Big Road does not offer many of the non-HOS features delivered by competitors.
Asset Management
Tracking trailers and assets such as ploughs, heavy equipment, etc., can improve fleet management and save costs. Big Road delivers 2 GPS trackers through their parent company, Fleet Complete.
Asset Tracker AT1 – The Asset Tracker AT1 is a Fleet Complete device. It is available with battery, solar panel, or hardwire. Fleet Complete also sells multiple variations, with different tracking capabilities. The device primarily tracks GPS location and pushes that location to a cloud platform. Assets are pinged ever 1-30 seconds while in motion. BigRoad typically charges $15 per month for a data plan through AT&T. The tracker is available with light sensor, humidity tracker and temperature sensor, making it ideal for most fleet needs, including reefers.
Compare 4 Fleet Tracking Quotes & Save:
Asset Tracker AT1000 – The Asset Tracker AT1000 is a heavier-duty GPS tracker offering hard-wiring into vehicle diagnostics. This tracker can share fuel levels, vehicle diagnostics, and other data. This is ideal for heavy machinery and other assets but is not appropriate for a non-powered asset.
All GPS data shares to a cloud platform, where managers can view vehicle location, speed, and status. Depending on the subscription and sensor, you can view fuel status, alerts, and other details in real-time. Trackers and the DashLink device support geofencing with alerts.
Fleet Management
BigRoad offers complete fleet management tools including driver workflows, a freight app, and digital workflows.
GPS data to view fleet location in real-time
Dozens of integrations to customer portals, warehouse management, and dispatch software
Load management tools
ECM integration
Engine diagnostics and health metrics
Mechanic portal
DVIR (available for a $3 per user, per month)
These tools make BigRoad ideal for small to enterprise fleets. Some tools, like BigRoad Freight, are especially well-suited to owner-operators and very small fleets. Others are ideal for mixed fleets.
IFTA Fuel Tax Management
Big Road tracks miles driven per jurisdiction, allowing you to more easily generate IFTA reports. This feature is fairly stripped down compared to some competitors. Big Road does support some document upload and receipt tracking. However, the app does not track actual fuel usage. Instead, you'll have to calculate this manually based on the vehicle in question. This might be problematic if you have a very large fleet or specifically want full IFTA automation.
Compare 4 Fleet Tracking Quotes & Save:
Custom Load Board
The BigRoad Freight app is a free mobile application delivering freight management. It also includes a free job board with requests and listings. Drivers can find a load, agree to pick it up, do so, and receive payment inside the app. The Freight app launched in 2019 and is not available through the official app stores.
Dash Cams
BigRoad delivers dash cams through its parent company, Fleet Complete. The Fleet Complete Vision dashcam is sold as part of an Ultimate Bundle. You can also use many dashcam functions with a windshield mount and your phone without the dashcam.
The dashcam includes a g-sensor, GPS, and motion detection. This translates to a critical incident and collision detection. The camera records data 10 seconds before and 20 seconds after an incident or accident is detected. Incidents include sharp turns, hard braking, or other sudden movement or jolting. Managers can also implement driver management and coaching inside the app when a cab-facing camera is turned on. The app detects distracted driving, unsafe behavior, and unsafe driving and issues alerts to the driver, along with coaching and tips.
Managers can view incidents in real-time, providing the dashcam or phone is transmitting over the mobile network. You can use the phone's mobile connection for this or buy a separate subscription with the supplier, typically through AT&T.
Compare 4 Fleet Tracking Quotes & Save:
BigRoad ELD Reviews & Ratings
BigRoad is an immensely popular ELD provider. While the company specializes in ELD with some light fleet and load management tools, it is one of the most used companies in the industry. Customers rave about the user-friendly interface, low-cost, and customer service. Others quote customization options and wait-time logs as favorite features. Drivers like that the app automatically logs movement and prompts them to update electronic logs when coming to a stop.
BigRoad does have some complaints regarding customer service. Several users state that customer service may take time to get back to you. Others claim that tickets remain unresolved for some time. Others dislike that the app does not include full IFTA reporting, only mileage tracking.
While BigRoad does have some negative reviews, most comments are overwhelmingly positive. The DashLink app maintains a 4+ star rating on the Google Play store, with over 13,500 reviews. That, alongside BigRoad's affordable and transparent pricing make the brand one of the best ELD choices on the market. If you're considering a BYOD ELD, BigRoad is probably one of your top options.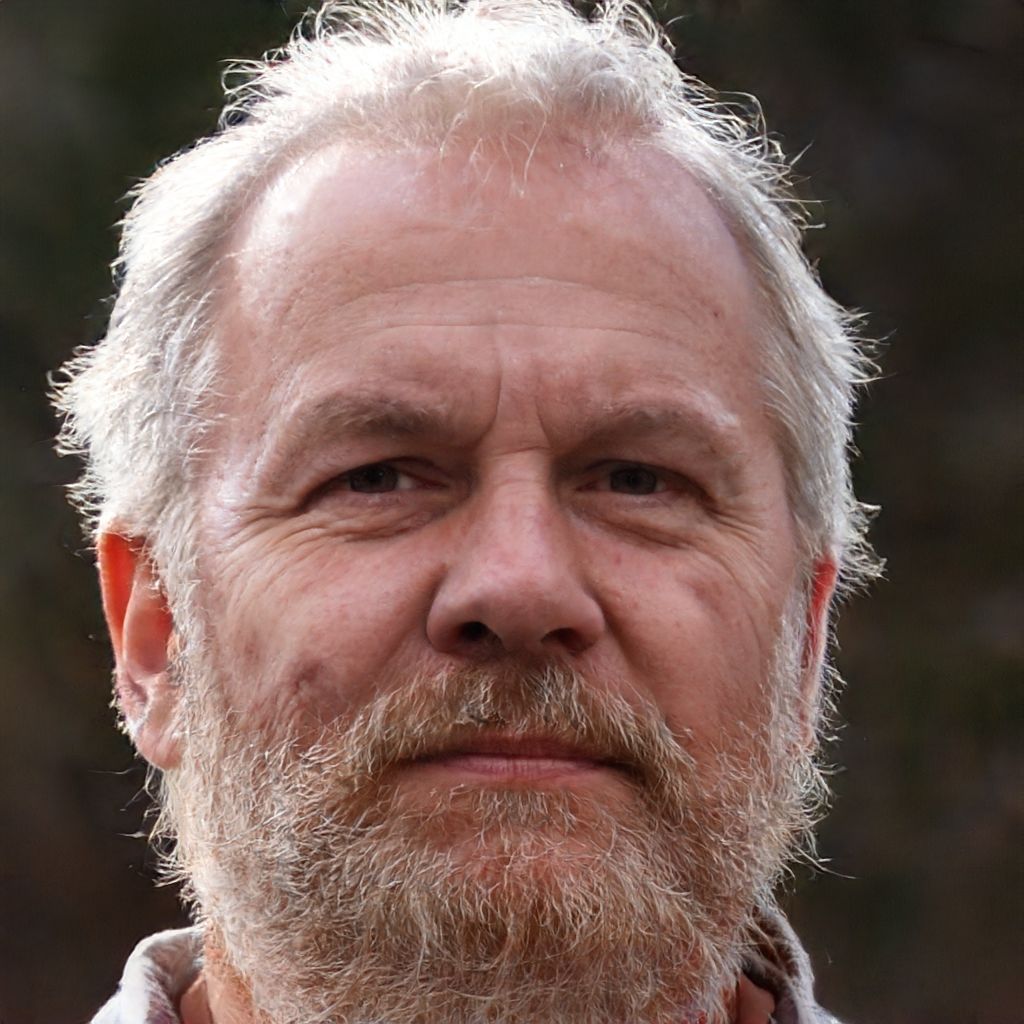 Arnold is a trucking veteran, recognized trucking expert and founder of ELDfocus. Arnold has spent the last 25+ years in the trucking industry & travelled thousands of miles across the US.