Coretex is a New Zealand-based fleet telematics company. The brand was founded in 2015, following the merger of telematics and ELD giants, Imarda and Telematics Holdings Limited. Today, the provider delivers ELD to 60,000+ vehicles in countries including Australia and the U.S. Coretex's IoT platform offers solutions for waste management, construction, and mixed fleets, alongside full ELD and fleet management. The platform was built in 2007, by parent company Imarda, making it one of the oldest ELD solutions on the market. They are one of the only ELD companies to also offer waste management and delivery asset tracking. Coretex is also one of the only ELD providers with customizable rulesets and DVIRs.
The Coretex Drive ELD tablet costs $200-$350 upfront, with monthly costs starting from $46 per month for basic ELD. The brand also delivers diverse telematics, fleet management, and green solutions across several industries. Pricing scales to meet fleet size, services needed, and total hardware. Total costs per month, per vehicle, can exceed $200 per month. Coretex is an established ELD brand offering a tablet ELD with a complete fleet management solution. This review covers pricing, offerings, and service to help you decide if they are right for you.
Compare 4 Fleet Tracking Quotes & Save:
Coretex

ELD Pricing
| ELD Model | Cost |
| --- | --- |
| Coretex Drive | $200-$350 |
Coretex ELD devices include the Coretex Drive, a tablet-based ELD. The device is in its second iteration. The tablet + mount cost $200-$350 upfront. The software subscription offers access to the i369 and iBright portals. It costs from $46 per month. This subscription plan includes a data connection for the tablet. It is relatively cheap for a standalone ELD, with some competitors charging as much s $800 more for a similar solution. Coretex also offers subscriptions for BYOD, which typically costs around $200 for the hardware.
Coretex uses a 36-month contract. This is standard for the industry, with about 80% of all providers using a similar length contract. You can expect to pay $2006 per vehicle for the 3-year duration of the contract, with a basic subscription.
Coretex offers numerous fleet management and telematics services. The company is one of the only fleet managers to provide specific tools for waste and recycling. It also offers software for reefer management, construction asset management, and much more. Each of these services costs more than the basic fee for ELD.
Compare 4 Fleet Tracking Quotes & Save:
Cortex Drive
The Cortex Drive is an all-in-one ELD tablet. The device is fully FSCMSA certified ELD complete with its own cellular plan and tamper-prevention technology. The ELD plugs into a Coretex-supplied Android tablet. While made for ELD, the Cortex Drive also supports full telematics and ties into other technologies.
FMCSA Certified under

Section 49 CFR 395.34c

HOS Compliant

DOT Compliance

OBD-II/JBUS connectivity

Cellular data plan included

Plug & Play software

GPS with Geofencing
Coretex

Features & Benefits
Coretex is a large, international ELD provider. The brand's offerings include a diverse range of fleet and service management. ELD has remained a core offering since the 2017 mandate. Coretex also owns one of the oldest ELD platforms. The brand mostly stands out with a diverse range of features. These include low-cost ELD, third-party app support, and hardware for trailer, GPS, and reefer tracking.
ELD Compliance
The Cortex Drive offers full ELD compliance, under Section 49 CFR 395.34c. This means that the ELD device and tablet are enough to provide full compliance while running. If you choose the subscription without a tablet, your driver will have to run the Drive app on their mobile device to ensure compliance.
The ELD device automatically tracks hours through the engine, odometer, and GPS. This data is registered and automatically logged into an ELD report. Drivers can simply sign off at the end of the day. The tablet includes a 2-click button, where drivers or police can send raw files to the FMCSA for compliance purposes.
Compare 4 Fleet Tracking Quotes & Save:
HOS and DOT Compliance
The Drive ELD automatically registers drivers' hours of service, including Record of Duty logs. The app automatically starts recording HOS on engine activation, when driving speed exceeds 5mph, or when the driver logs in as On Duty. Users can set up the app to automatically switch to Off Duty when stationary for X period.
The tablet displays a live clock with countdown of driving time remaining. Drivers can click the app at any time to change status, switch driver, or set a break. The app supports up to 3 co-drivers with optional settings for sleeper berth, on-duty not driving, and a variation of break options. These logs are auto stored on the tablet and in the cloud to maintain compliance.
Offline Mode
Coretex offers an offline ELD mode. This means drivers can log in and use the ELD with full functionality, even outside of mobile connectivity. The only difference is that data is not uploaded in real time to the cloud. Instead, the app saves data on the internal hard drive and uploads when you regain connection. Many ELD providers do not offer this feature. Therefore, Coretex may be a top choice for organizations that often work in very remote or rural areas.
Customizable Rulesets
Coretex builds customization into their app offering. Administrators can build custom rulesets and processes for drivers, which show up as part of the workflow on the tablet. This can include distance travelled, time elapsed, triggers to change Duty status, vehicle triggers, geofencing, and app actions. This means you can change the parameters for requirements for drivers. It also means you can automate the app to improve compliance, set specific requirements based on customer or country, and automate workflows.
Dispatch Monitoring
Dispatchers can track and monitor trucks in real time. You can also set up compliance alerts for HOS, so administrators immediately see when a driver is no longer compliant. Dispatchers can edit logs to add drivers or to change to a co-driver in case of mistakes. This offers back-office personnel full control over data, so you can react and act when something goes wrong.
Plug & Play
The Coretex device is Plug and Play. The device plugs into the OBD-II/JBUS port in any vehicle and installs within a few minutes. This means you don't need a mechanic or hefty installation costs to get started. It also means you can easily move the Coretex ELD device between vehicles, making it very suitable for rentals.
Compare 4 Fleet Tracking Quotes & Save:
GPS Tracking
The Coretex Drive ELD offers a built-in GPS, accelerometer, and gyroscope. These combine to give full oversight of a vehicle, its location, and its speed. Dispatchers can set geofences with alerts when drivers move in and out of areas. This can allow you to notify warehouses and customers of delivery and ETA. Managers can also view real-time vehicle location, historic routes, idle time and other data.
DVRS
Drivers are prompted to submit vehicle inspection reports when logging into the app. The Drive automatically generates and stores these reports for full compliance. Dispatchers and mechanics can see real-time updates when the driver reports a violation or notices an issue, allowing you to immediately schedule maintenance for continued safety and compliance.
Coretex fully integrates into several maintenance portal offerings. The brand is also one of the only ELD providers offering customized DVIR checklists. Fleet owners can decide what drivers have to check and when, so drivers receive automated reminders. Coretex is also one of the only DVIR apps that includes pre- and post-trip checklists, with options to add and remove trailers throughout the day.
IFTA Fuel Management
The Coretex Drive app auto-logs mileage, gas consumption, and geographic location. It can import this data into an IFTA fuel report. The app does not offer separate uploads for fuel invoices or driver invoices, so these reports are not 100% complete, but do cover most of the math.
Additional Fleet Management Solutions
While Coretex offers ELD hardware and software as a core service, they have many more fleet management tools. The brand specializes in waste management, construction, and mixed fleet management tools. These fleet management services include:
Proof of Service
Coretex uses existing GPS and sensor data to deliver comprehensive proof of service to customers. This includes real-time location, proof of delivery, stops, and participation in programs. Customers receive reports or log in through the web portal to view real-time data on their service. This can improve customer satisfaction, ensure you meet service level agreements, and identify how drivers are meeting those agreements.
Fleet Maintenance
Coretex offers a compressive vehicle and fleet maintenance program. The app creates vehicle profiles complete with service history, regular maintenance, history of breakdown and repair, and custom requests to mechanics and maintenance professionals. This allows you to build a complete profile for every vehicle in the fleet to ensure timely servicing, tracking problems, and understanding ROI and long-term recurring issues.
Dashcams
Coretex offers several dashcams for driver safety, driver coaching, and accident protection. The package includes dual-facing, 2x dual-facing, or 8 direction HD cameras. These install in the vehicle and stream live data to the cloud where managers can view it in real time.
The ELD device automatically captures data including speed, accelerometer, RPM, throttle, gear, fuel level and consumption, and clutch and break status. Live camera feeds add to this data to offer full context. The cameras automatically save video 10 seconds before and after incidents such as harsh breaking, harsh cornering, and potential collisions. All data is uploaded over a mobile connection. However, Coretex would not give us a quote for camera costs.
Driver Coaching
Coretex delivers one of the more advanced driver coaching solutions on the market. Dispatchers can fully set parameters based on vehicle type, driver, and time of day to automate alerts to dispatch and to the driver. For example, you can remind the driver to slow down during speeding. Or you can set alerts to trigger only when the driver speeds more than 3 times in a single geofenced zone or continues to speed for more than a certain period. Similar customization rules apply to other triggers including cornering. You can trigger alerts based on time of day, turn them off for specific types of trucks that might constantly trigger these alerts, or simply alert drivers to take corners more slowly after any incident. Coretex is one of the only ELD providers to allow you to adjust warnings and coaching based on ready-mix truck and size and slump of load, making this ELD especially valuable for construction fleets.
Trailer & Asset Tracking
Coretex sells GPS trackers for asset tracking, trailer tracking, and trailer management. These include full GPS tools to link trailers to trucks, anti-theft devices including door monitors, and temperature sensors. Trailer trackers are available with battery, powered, or solar-powered options.
Coretex includes reefer management, with real-time temperature monitoring in trailer management solutions. Depending on the model Coretex offers two-way remote control for on/off function, operating mode, set point, pre-trip, defrost, discharge air, lock, and other commands. This can allow you to offer better compliance while ensuring reefer loads stay temperature-controlled and safe.
Compare 4 Fleet Tracking Quotes & Save:
Coretex

Drive ELD Installation

The Coretex ELD device is plug and play. You simply buy a compatible JBUS/OBDII port or adapter with your ELD and you're ready to go.
Make sure your vehicle is outside

Make sure you are either using the

Coretex

Drive tablet or have the app installed on your mobile device, with connectivity

Plug the ELD into the JBUS port on the vehicle with the engine turned off.

Plug the ELD into the supplied tablet.

Turn the vehicle on and allow it to Idle until the lights on the tablet come on.

Turn the Bluetooth on the tablet on

Launch the

Coretex

Drive and pair it with the ELD module

Log in with the

Coretex

credentials given to you
Administrators can add trucks, trailers, and drivers to the portal and assign them to a device.
Compare 4 Fleet Tracking Quotes & Save:
Coretex

ELD Reviews & Ratings
Coretex is a very popular ELD provider, with over 60,000 active vehicles. At the same time, most users choose pre-packaged hardware and software. This means the separate app only has a few reviews. Coretex might also fail to offer the same amount of updates and support to their BYOD app as a service that delivers this as a primary service.
Coretex has a very positive reputation for its all-in-one tablet and service. Customers rave about the tablet, connectivity, and portals. Many share that Coretex's data collection helps them significantly reduce costs.
Coretex stands out with a very solid online platform, an interface designed around usability, and a range of services. The brand also delivers customization tools for DVIRs, notifications, and driver alerts. This makes it one of the most customizable ELD solutions available.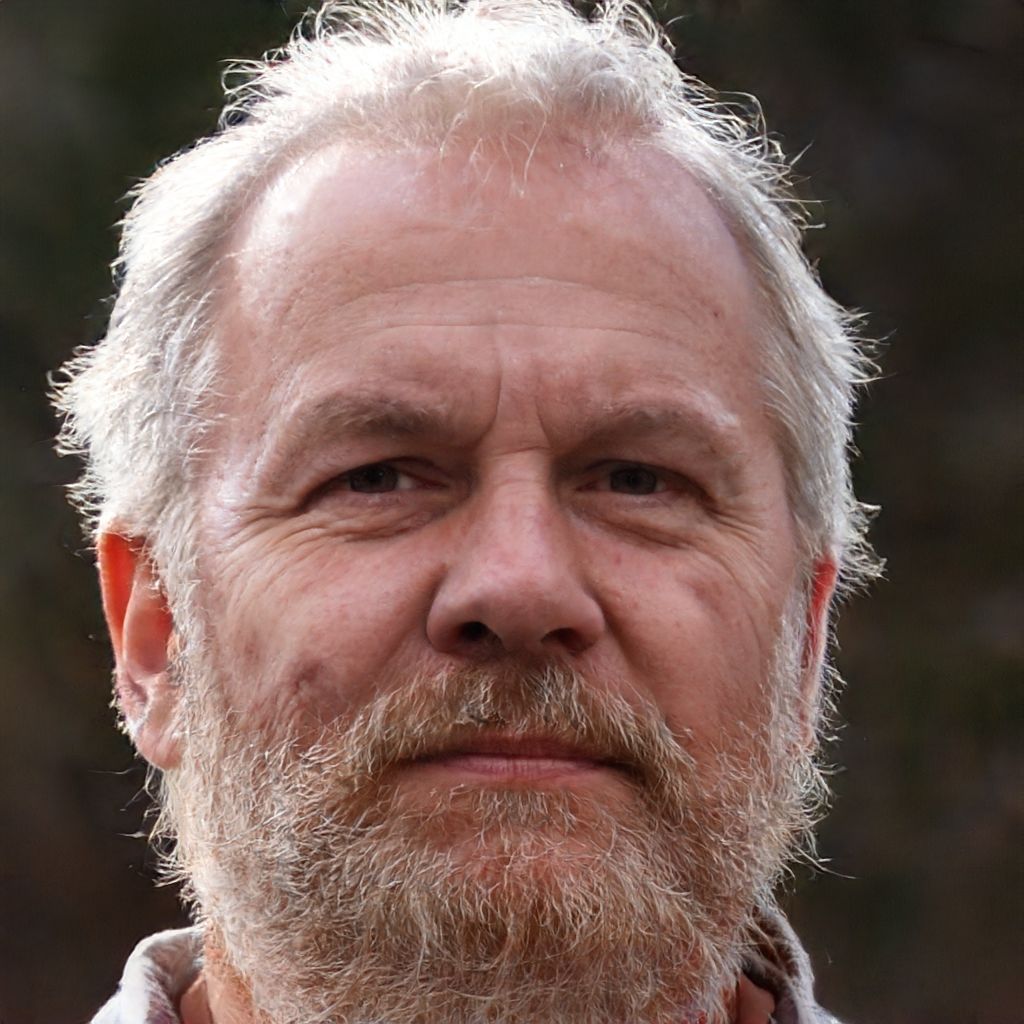 Arnold is a trucking veteran, recognized trucking expert and founder of ELDfocus. Arnold has spent the last 25+ years in the trucking industry & travelled thousands of miles across the US.