PeopleNet Fleet Manager is a fleet management software solution created by PeopleNet. Today, Trimble owns the platform. The software is still available as PeopleNet Fleet Manager to old PeopleNet customers. However, new users must buy it as Trimble Fleet Manager.
Trimble was founded in 1978 as a GPS navigation system. Since then, it's branched into solutions including ELD and fleet management. Trimble purchased PeopleNet in 2011. Therefore, PeopleNet's range of software is in the Trimble catalogue. As a result, Trimble is one of the largest fleet management providers in the country.
Trimble Fleet Manager pulls fleet data from sensors, ELD devices, & other devices. It gives back office an easy way to track equipment, trucks, drivers, and cargo. Fleet Manager works to give managers full oversight of fleet and driver performance. This enables fleet management and optimization.
Compare 4 Fleet Tracking Quotes & Save:
PeopleNet Fleet Manager Pricing
PeopleNet Fleet Manager pricing not available publicly. Instead, Trimble scales pricing to the fleet. Factors include fleet size, location, company, and other services needed. If you want to know PeopleNet Fleet Manager costs, you'll have to request a quote.
Trimble took about 24 hours to respond to our request for quote. However, they would not offer an exact cost without a sales call. You can expect the same if you are contacting them directly. Therefore, you should make sure you have all business details ready when preparing for a sales call.
What is PeopleNet Fleet Manager?
PeopleNet Fleet Manager is a web application fleet management platform delivered as software-as-a-service. It's targeted to small-to-enterprise business. Most users say that pricing is geared for mid-to-enterprise businesses.
The Trimble Fleet Manager web app links to devices and data sources. It collates data to create a single dashboard for fleet management. For example, Trimble links ELD devices, truck and equipment GPS tracking, dispatch management, and maintenance. Fleet managers can see, at–a–glance, how each truck in the fleet is performing, including safety records.
The fleet tracking platform includes many tracking solutions. For example: tires, fuel, driver, staff management, accident alerts, and real-time GPS tracking.
Compare 4 Fleet Tracking Quotes & Save:
PeopleNet Fleet Manager Features & Benefits
PeopleNet Fleet Manager is one of the most popular fleet management solutions. Trimble's full-service solutions make the platform ideal for larger companies. These include ELD devices, trackers, and a range of software also. Choosing Trimble's Fleet Manager means choosing a solution with dozens of other tools integrated in. Trimble's Fleet Manager is completely modular. Therefore, you build your own solution with sales and pay for what you use. Some of the available solutions include:
Vehicle Performance
Once you've set the Trimble Fleet manager up, you can add vehicles. Here, you link the VIN, the ELD number, and the driver to the system. As long the ELD is connected to WIFI, it uploads vehicle performance data to the application.
This allows fleet managers to track vehicle performance data like:
Fuel Usage

– Fleet Manager offers full fuel usage metrics. Trimble also sells fuel tank trackers you can use for automated tank updates. The main platform pulls fuel usage data directly from the vehicle's onboard diagnostics. Drivers with an ELD also upload fuel reports, receipts, etc. This allows fleet managers to see fuel usage per vehicle, at

–

a

–

glance. Over time, this makes it easy to see high and low performers, to diagnose problems, and to recognize fraud. In the case of poor driving habits contributing to high fuel usage, you can also recommend training.

Tire Management

– Fleet Manager offers integrated tire management. This pulls data from the onboard vehicle diagnostics. For example, the platform uses steering wheel position. It also tracks load weight over time. Any uploaded data

about

tire pressure is included. You can also

buy

tire pressure sensors, for real-time tire management data. This feature allows you to manage tires to predict maintenance and reduce total breakdowns.

Maintenance Notifications

– Fleet managers receive real-time alerts when engine diagnostics share an alert. This means the back office is aware of required maintenance when the driver is. Maintenance notifications allow managers to better plan routes, to schedule maintenance, and to schedule preventive maintenance. This allows you to keep vehicles road worthy for as long as possible.

Engine Idling

– Trimble delivers engine idling data in real time. Fleet managers can see how long trucks are idling. Therefore, you can also set up alerts to see when trucks are idling for more than a few minutes. ELD messaging means fleet managers can send real-time alerts to drivers who have been idling for too long. Eventually, this allows you to reduce total fuel usage and costs.
These features make it easier for back office to track vehicle performance. Therefore, fleet managers can track vehicles based on status. For example, fuel usage, which require maintenance, and which break down most often. Over time, this allows optimization, driver training, and preventive maintenance for reduced costs.
Compare 4 Fleet Tracking Quotes & Save:
Driver Performance
Driver performance and safety is an important part of any fleet manager's job. Tools like Trimble's Fleet Manager make it easier, with integrated driver performance and safety data. For example, the Fleet Manager system pulls engine diagnostics data around road incidents. These include sharp or sudden turns, hard breaks, and any case where collision monitors go off.
If you've integrated hardware, like a driver camera, the Fleet Manager pulls data from that as well. This allows you to easily see which drivers are engaging in risky behavior. It might also enable tracking what might have caused accidents. Or, use–data might help you to better understand why fuel usage might be high. It also allows fleet managers to respond to unsafe driving with mandatory training to improve driver behavior. This can reduce total risks and costs over time.
Employee Management
In addition to Driver Performance, Trimble offers driver records and documents. This means drivers can log in to access all documents in one place. Dispatch can see driver certifications and qualifications. This ties into vehicle documents, so dispatch can quickly see which vehicle is qualified for which loads. This makes assignment and traceability much faster. It also means every driver's data is immediately available in case of an inspection or other incident. This can work to reduce fines incidents for the driver.
Maintenance Records
The Trimble Fleet Manager includes complete vehicle maintenance solutions. These incorporate vehicle diagnostics with DVIRs so fleet managers can see maintenance at–a–glance. Back office can see hours driven, regular maintenance checkpoints, engine diagnostics, and more. In addition, you can see total vehicle maintenance history.
Essentially, Trimble allows you to track vehicle maintenance as a whole. This includes scheduling upcoming maintenance and seeing total costs over time. If a vehicle requires more maintenance than the rest of the fleet, it's immediately noticeable and traceable. This works to save costs, while keeping vehicles on the road as much as possible.
Compare 4 Fleet Tracking Quotes & Save:
Dispatch Management
Trimble's dispatch management incorporates routing, vehicle documentation, and scheduling. This means it is a complete dispatch solution. The dispatch module includes process, order delivery tracking, and real-time fleet location.
Essentially, dispatchers can deploy trucks based on available vehicle locations and driver qualifications. Drivers receive orders in real-time, in their truck. Once the truck is deployed, dispatch can track real-time vehicle location, driver hours, and other data. If there's a delay, they can communicate that to the customer. Trimble also supports proof of delivery forms for faster order completion.
Trimble also offers optimization automation. Dispatch can request reports to see performance, speed of delivery, safety, etc. You can also see bottlenecks, periods with long delays or long routes, and other inefficiencies at–a–glance.
Routing & GPS Tracking
Trimble ties into both onboard and ELD GPS systems. Additionally, you can add trailer and equipment trackers. Trimble offers real-time vehicle tracking, if the GPS is connected. This allows back office to see where vehicles are in real-time. Real-time tracking ties into theft prevention, route-prediction, and routing.
For example, you can see where vehicles are in real-time and select them for deployment based on location. If a vehicle goes off-route, you can message the driver to ask why. If an asset is stollen or misappropriated, back office can immediately see the discrepancy and respond.
Compare 4 Fleet Tracking Quotes & Save:
Access Management
Trimble offers a fully secure cloud platform with access management. Essentially, you can give different access rights to different people. For example, dispatch might be able to see real time data, basic driver logs, etc. A compliance officer might have access to all data, including driver cameras.
Access management allows you to share data in secure ways across your organization. It can also help you to stay compliant with data privacy regulation by limiting who can see private data.
Integration Process of PeopleNet Fleet Manager
The PeopleNet Fleet Manager or Trimble Fleet Manager is a fully cloud application. Therefore, when you purchase from sales, they will set up a custom instance for you. The administrator must log in to set up the account, business details, and vehicles. Trimble offers several complete ELD solutions, such as the eDriver Logs and Trimble Duo, if you want to set up ELD under the same brand.
Log into the administrator portal on any standard web browser

Complete setup. Verify or Change any information the sales representative might have added

Add vehicles. You need VIN / OBD-II data. Trimble should auto-import vehicle make, manufacturer, year, etc. You may upload vehicle documentation during setup or at any time.

Add drivers. You can upload driver documentation at this time.

Add devices. This should be done from the vehicle. Here, you set up your chosen ELD device and log into the Trimble portal. Make sure an administrator is on-hand to respond to password requests.
Your Trimble portal will change depending on which features and options you end up buying. This means you should always ask for custom support when setting up your portal.
Compare 4 Fleet Tracking Quotes & Save:
Trimble Fleet Manager Reviews & Ratings
Trimble is a global company. It delivers services to fleets for logistics, transport, agriculture, oilfield, and much more. It's also one of the largest fleet management solutions. If you choose Trimble Fleet Manager, you choose a solution with dozens of integrations, complete routing, and GPS via Omnitracs One. Users praise this wide range of software solutions. Others praise it as one of the best solutions for large fleets. Users praise ease of use, simplicity, and dispatch systems.
Trimble's adoption of PeopleNet means users can access all Trimble features. If you call sales, you can build a modular solution. Many users quote this as a favorite offering because they can source all fleet software in one place. Plus, with global support, large and international carriers praise Trimble as a fleet management solution. At the same time, Trimble isn't right for every carrier. Some small fleets quote high pricing for smaller fleets, with little room to negotiate lower rates.
Next Steps
If you're looking for a fleet management solution, we can help. Trimble Fleet Manager is likely just one of your fleet management options. Ensuring you get the best software for your company, at the best price, is crucial.
Fill out the form at the top of the page and we can help. We'll contact the top fleet management providers for your needs, request a quote on your behalf, and get you up to 4 highly competitive quotes.
Compare 4 Fleet Tracking Quotes & Save: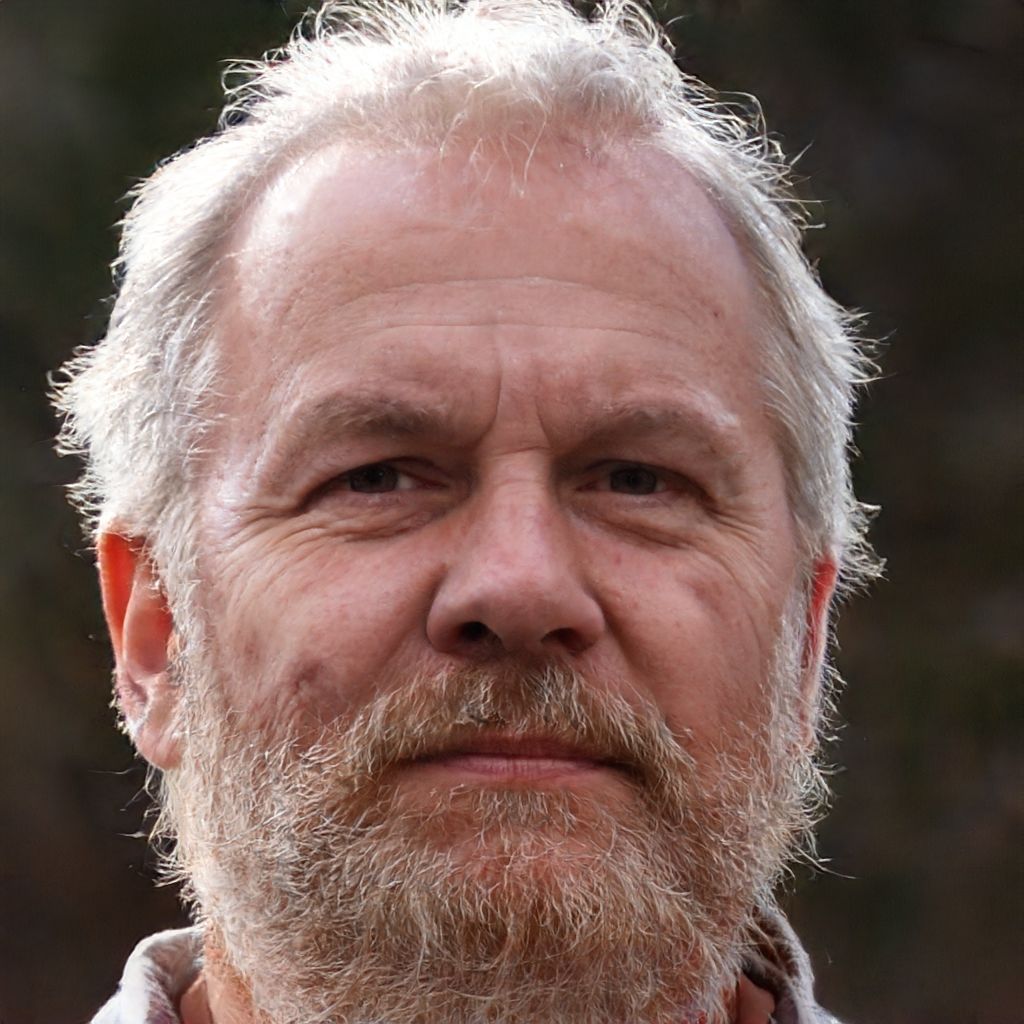 Arnold is a trucking veteran, recognized trucking expert and founder of ELDfocus. Arnold has spent the last 25+ years in the trucking industry & travelled thousands of miles across the US.