Blue Ink is an ELD provider founded in 2016, at the start of the ELD mandate. The company offers multiple ELDs, primarily focused on the light and mid-duty market. Blue Ink is based in West Virginia and completed a $150,000 round of funding in 2020. While new compared to many competitors, Blue Ink does offer very budget options, including one of the few ELDs with no monthly premiums. The company also stands out with transparent pricing and policies, making it easy for small fleets to calculate the total costs of compliance.
Blue Ink charges $295 for its standard BIT ELD. Added cables and adapters cost an average of $39 each. The premium software costs $30. Blue Ink offers fleet tracking with GPS, IFTA fuel reporting, vehicle diagnostics, and HOS logs with its ELD.
Compare 4 Fleet Tracking Quotes & Save:
This Blue Ink review will cover pricing, hardware, software, and reviews so you can decide if this budget ELD is right for your fleet.
Blue Ink Pricing
| ELD Model | Cost |
| --- | --- |
| BIT ELD Adapter | $295 |
Blue Ink Technology, also known as BIT, offers a free ELD app for logging hours. Drivers can use the app to log hours without the hardware. However, this is not FMCSA compliant. The hardware, or the BIT ELD Adapter, costs $295. You can continue to use it without a subscription and link it to the free app.
The premium version of the software offers new features, including geofencing, GPS tracking, vehicle diagnostics, IFTA fuel tracking, and integration for Blue Ink scales and tire pressure monitors. The premium service costs $30 per month, with a monthly rolling contract.
This means you can expect to pay $295 + $360 in service fees for premium app service. Importantly, these fees do not include mobile data, which you will have to supply yourself. In most cases, data required for an ELD solution costs at least $15 per month.
Blue Ink costs considerably less than most competitors. If you're able to scrap GPS and vehicle diagnostics, the service costs $295 upfront, with no other fees. That makes Blue Ink one of the most affordable ELD solutions on the market.
Compare 4 Fleet Tracking Quotes & Save:
Blue Ink BIT ELD-HS Adapter
The Blue Ink ELD Adapter is a BYOD ELD solution. You must provide a phone or tablet with mobile connection to use the device and to be FMCSA compliant. BIT ELD-HS is a stripped-down but cost-effective ELD, and it offers everything you actually need:
FMCSA compliance with usage of mobile phone or tablet

DOT Compliance

HOS logging

Bluetooth connectivity

DVIRs

IFTA Fuel Tracking (premium)

GPS and Geofencing (premium)

OBD-II/CAN Network compatible
Blue Ink Features & Benefits
Blue Ink offers a lightweight HOS logging service, fully focused on ELD compliance. While the brand offers some added features, nearly everything in the app is driver-log centric. This makes the ELD simpler to use than many competitors, with fewer distractions and fewer features to bog down the interface.
ELD Compliance
The Blue Ink ELD device is registered with the FMCSA as meeting the standards set by Section 49 CFR 395.34c. Drivers must install and use the Blue Ink Tech app on a data and GPS enabled phone to be compliant. Importantly, while Blue Ink offers a hardware free solution for ELDs with the app, this is not ELD mandate compliant. You must have an ELD device (formerly AOBRD) to log vehicle movement and engine data to be compliant.
Blue Ink stands out with a stripped-down HOS app. The device does not track or log driver data, offer coaching, or otherwise impede on driver privacy. This can make the tool ideal for freelancers and small fleets with largely autonomous drivers. The BIT ELD device may not be compatible with older trucks not offering a CAN network support.
HOS Tracking
Blue Ink's ELD device automatically logs HOS status. Driver status is updated when the vehicle drives over 5 miles per hour. Status is also updated when the vehicle stops moving for more than 6 minutes. Users see an on-screen display featuring drive hours and on-duty hours. The app also automatically calculates break time, remaining break time until shift or cycle reset, total cycle hours, and remaining break. Drivers can manually add On Duty status for time spent not driving. Drivers also have considerable control over editing and deleting logs. However, you cannot edit active driving time to off-duty or non-driving time, in accordance with the FMCSA mandate.
Blue Ink also supports co-drivers. Co-drivers can log in at any time. Drivers can also swap logs with co-drivers when the co-driver is logged in. This means that if you forget to switch drivers in the app, you can do so afterwards if your co-driver was logged into the app for the full period.
Administrators can update the app to adjust logs if the wrong driver is logged. All HOS logs are stored locally for 8 or 14 days. You can send logs to the FMCSA/DOT with a few clicks, as part of a DOT inspection.
Compare 4 Fleet Tracking Quotes & Save:
DVIRs
Drivers are prompted to fill out pre and post trips when they start the app. Here, drivers can simply input answers to diagnostics. The app also allows drivers to switch between up to 3 trailers assigned to their CMV and to switch to a different truck with a few taps on the screen. Essentially, you can easily switch to and complete DVIRs for any vehicle in the fleet, so long as it is registered in the system.
DVIR data uploads to the cloud, where it is available for dispatch and maintenance review.
IFTA Fuel Reports
Blue Ink's premium app offers IFTA fuel tracking and reports. This feature includes GPS tracking by jurisdiction, fuel receipt uploads, and mileage. Drivers simply use the camera in their mobile phone to digitize fuel receipts. The app automatically calculates miles and fuel usage per jurisdiction. Back-office administrators can generate IFTA reports. Like competitors, Blue Ink does not create an official IFTA report or submit it for you.
GPS Tracking
Blue Ink uses the GPS function in your mobile phone to deliver a Geofencing and fleet-awareness solution. The driver must have a GPS-enabled device to use this feature as the ELD does not have built-in GPS. Administrators can use GPS to receive alerts when drivers move into geofenced areas and to track trucks and assets in real time.
This feature is lighter than some competitors. However, it will give you live asset tracking and fleet overview, without heavily infringing on driver privacy.
Additional Fleet Management Solutions
While Blue Ink primarily focuses on HOS and ELD compliance, it does offer some other features. These primarily include vehicle diagnostics, tire air pressure, and an air scale. These extras are only available with the Premium App service, which costs $30 per month.
Vehicle Diagnostics – Blue Ink's ELD collects vehicle diagnostics data and fault codes directly from the engine. These upload to the web portal, where dispatch can send alerts to in-house mechanics or schedule maintenance. The app also offers automated reminders for inspections and maintenance based on time, mileage, and engine hours.
Tire Air Pressure – Blue Ink sells a tire air pressure solution. These sensors fit into standard tires and send data via Bluetooth. Drivers can see real-time tire pressure. The app also sends automatic alerts when tire pressure gets low, so drivers can top up and increase the longevity of tires.
Air Scale – The Blue Ink air scale fits on most air-suspension. The scales send weight to the Blue Ink Tech app allowing drivers to immediately see what their load weighs. The scales send data every 3 minutes. They also have a 1-year battery life. Scales can help drivers avoid fines, ensure that trailers are not overloaded, and reduce road inspection complications.
Compare 4 Fleet Tracking Quotes & Save:
Installation of Blue Ink ELD Device

s
The Blue Ink ELD device is plug and play and BYOD. Blue Ink claims the device installs in less than 10 minutes. Drivers should have their mobile phone ready with the app installed.
Create an account on the Blue Ink app

You will need your carrier's DOT number to do so.

If you are part of a larger fleet, your administrator will have to approve you.

Turn off the Bluetooth on your phone and any nearby device

Plug the BIT ELD Adapter into your vehicle's OBD-II port with the engine off

Turn the engine on

Wait while the ELD goes through startup sequence. The ELD will flash White-Off, Red-White-Blue, and then

Faint

Blue.

Turn the Bluetooth on your mobile device on

Open the Blue Ink app. The app will automatically search for all adapters within range

The BIT ELD will show up under the vehicles VIN if the vehicle

is not already registered

on the app

The carrier should add vehicles and trailers from the web portal.
The Blue Ink ELD can easily switch between vehicles. Simply unplug it and move it to a new vehicle. It will automatically recognize the vehicle if the vehicle is in the fleet.
Compare 4 Fleet Tracking Quotes & Save:
Blue Ink ELD Review & Ratings
Blue Ink is a budget ELD with a stripped-down service, very few features, and a strong focus on light and mid-duty vehicles. This means that the app and ELD are highly suitable for small fleets and owner-operators, especially those concerned about privacy, autonomy, and tracking. Customers rave about ease of use, privacy, and functionality for owner-operators.
Users also consistently quote quality customer service, including assistance, help resolving issues, and installation guides. Drivers also quote the very rare occurrence of actual issues compared to some alternatives. Overall, drivers and fleet managers agree that Blue Ink Technology's ELD is easy to use, high quality, and comes with great support. As a budget ELD, it's also one of the only solutions you can get without a monthly fee, making it a top choice for many smaller fleets.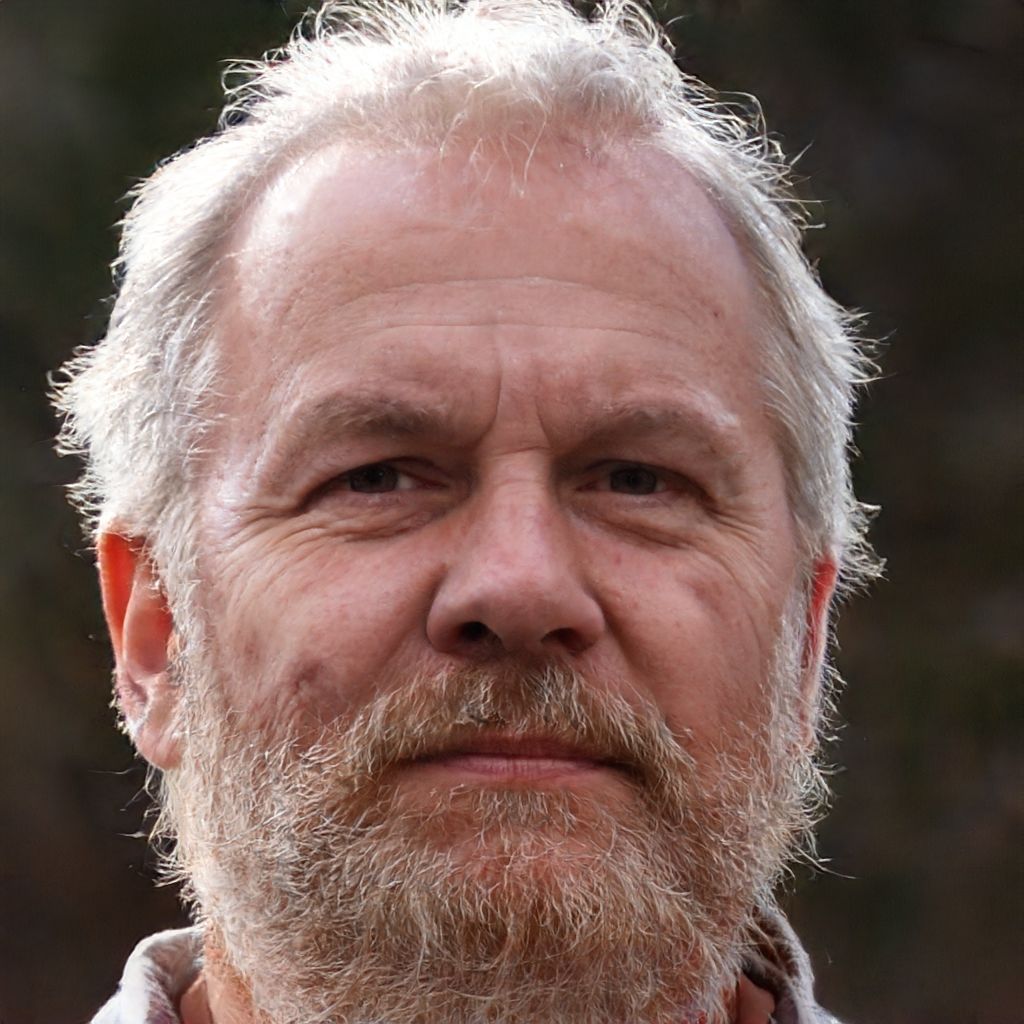 Arnold is a trucking veteran, recognized trucking expert and founder of ELDfocus. Arnold has spent the last 25+ years in the trucking industry & travelled thousands of miles across the US.