Transflo is an ELD and fleet tracking provider based in Florida. The company was founded in 1991 as a document imaging division of Pegasus Imaging. It split off into its own company, pioneering document imaging and truck stop scanning. By 2001, Transflo had partnered with Pilot Flying J truck stops. Today, they have one of the most popular truck-stop scanning and fleet documentation apps on the market. Transflo introduced its first ELD in 2016. Today, Transflo offers strong budget telematics and ELD solution with a cloud platform and an app. Most people know Transflo for its work and enterprise mobility management solutions. But Transflo delivers that same quality of service to ELD.
Transflo charges $109.99 for its ELD device. Some subscriptions include the ELD as part of the device. Transflo software ranges from $28-$31 per month. This includes HOS, IFTA fuel tax reporting, DVIRs, and GPS tracking. You can also get accident detection, vehicle analytics, and driver behavior analysis.
Compare 4 Fleet Tracking Quotes & Save:
Transflo has a long history in the fleet industry, but are they right for you? This Transflo review covers the brand's ELD offerings, features, pricing, and public opinion.
Transflo Pricing
| ELD Model | Price |
| --- | --- |
| Transflo ELD T-Series T7 | $109.99 |
Transflo hardware costs are relatively low compared to many competitors. The brand charges just $109.99 for their flagship ELD. Like most low-cost ELD, Transflo offers a BYOD ELD. This means you or your driver must supply a mobile phone or tablet. The ELD shares data to the mobile phone via an onboard communications chip. When connected, the phone uploads data to the cloud portal using mobile data or WIFI.
Transflo offers two subscription options:
Standard ELD

– This subscription costs $28 per month. It does not include the ELD, which costs $109.99 with the subscription. It offers HOS tracking, DVIRs, IFTA Fuel Tracking, GPS, and DOT compliance. A one-year warranty on defective equipment is included with this subscription.

Fleet Telematics

– The Fleet Telematics subscription costs $31 per month. It includes everything from the Standard ELD. You also get vehicle analytics such as speed, gas usage, fault codes, and engine assessment. The app tracks driver behavior, including speed, seatbelt usage, odometer, and compliance. Automated coaching means drivers get feedback directly from the app. This subscription also integrates accident detection. Managers can receive alerts and view engine details during the accident.
Transflo offers a 3-year contract. This is standard for the industry. However, a few competitors do offer monthly contracts. You can expect total contract costs per vehicle between $1117.99-$1225.99. Other services are also available. These include dashcams, trailer trackers, document tools, and much more. Most can be added on as part of your service through the Transflo Mobile Plus app. These services cost anywhere from $3-$30 extra per month, per vehicle. This means you need to request a full quote based on exact services needed by your organization. If you only want basic ELD through the HOS app, the listed rates are correct.
Transflo ELD T-Series T7
The T7 ELD T-Series is a BYOD device. The device comes with a harness and an adapter for OBD-II ports, including 6, 9, and 12-pin. You can select the model you need at a partnering store such as Loves or Pilot Flying J truck stop. Fleets can contact Transflo support for custom options.
HOS Compliance

FMCSA Certified

Onboard Communications Chip

ELD Logs

DIVRs

GPS Tracking

Plug and Play setup

OBD-II compatible

1-Year Warranty
Compare 4 Fleet Tracking Quotes & Save:
Transflo Features & Benefits
Transflo launched electronic logging in 2016, to meet the needs of the ELD mandate. They did so on the backs of existing fleet solutions. They added telematics and AOBRD to existing solutions for fleet management and tracking. Transflo software includes the Transflo Telematics Portal, Mobile Plus app, and HOS app. These offer the following services:
Electronic Logs
The T1 ELD automatically registers vehicles as underway when the vehicle is moving for 5 minutes or more. Unlike most competitors, the app auto-sets the driver as on-duty when the vehicle starts moving. The app supports up to 3 co-drivers but will set the last driver as on-duty when the vehicle starts up. This feature does mean you will have fewer issues with drivers forgetting to change on-duty status. However, if drivers do set status, you will record double logs.
The Transflo ELD also offers options for setting off-duty, on break, and sleeper status. These allow you to easily track how much time the driver spends in the cab to properly maintain ELD compliance. All logs are pushed to the mobile phone over cellular data, where they are uploaded via the devices network. Logs are stored in the app for up to 6 months.
HOS Compliance
The HOS and Mobile Plus apps both offer HOS compliance features. These include tracking hours driving, timers, and alerts when drivers near break or stop periods. Drivers can see and plan routes based on HOS data, plan stops, and improve log-keeping. This will improve HOS compliance and reduce violations.
IFTA Fuel Tax Reporting
Transflo automatically tracks vehicle location, fuel usage, and mileage. Drivers can scan and upload documents including fuel purchase receipts. Managers can use this data to generate IFTA fuel tax reports. Transflo is not the only ELD provider to offer this service. However, it is one of the few to offer a full IFTA reporting function under the basic subscription.
DVIRs
The app prompts drivers to answer DVIR questions during app startup. Transflo automatically generates reports based on these questions and stores them in the app for full DIVR compliance. Managers can view reports in the cloud, flag issues, and message drivers. This can help you to reduce violations and fines and improve long-term safety scores.
GPS Tracking
All Transflo ELD subscriptions include GPS tracking. Managers can view real-time asset location through a cloud portal. If you include a GPS trailer tracker, the app separately tracks the trailer and vehicle. GPS tracking allows you to see route, idle time, and to prevent vehicle misuse. The ELD pings vehicle location every 1-30 seconds while in motion but does not ping while at rest. The GPS trackers offer active pinging at rest if you buy a powered unit.
FMCSA Certified
The T7 ELD is fully FMCSA registered and certified. This means that the device is certified as meeting the requirements for the ELD mandate. Electronic logs taken and kept by the device meet minimum requirements for compliance. You can verify this via the FMCSA website here.
Vehicle Diagnostics
Fleet Telematics subscribers view real-time vehicle diagnostics through the app and portal. These include vehicle fault codes, fuel usage, speed, and other data. The app automatically calculates service points. It also alerts drivers to needed repairs and recommends regular maintenance.
This data can help you to better understand how your trucks are performing. Real-time fuel usage data shows how drivers use fuel and if any trucks need optimization. You can also see real-time engine health, with instrument readouts in the dashboard.
Compare 4 Fleet Tracking Quotes & Save:
Accident Detection



Transflo hardware includes an onboard accelerometer. This tracks vehicle speed, acceleration, and collisions. Managers can receive real-time alerts in case of critical incidents or collisions. The app also reconstructs engine behavior before and during an accident. You can pair this data with a Transflo dashcam for improved results.
Driver Behavior
Transflo tracks driver behavior including speeding, engine usage, and performance. Details including compliance are logged in the app. You can also see when the driver does not use seatbelts. This data can help you to improve compliance across your fleet by offering coaching and scoring drivers on performance.
Cellular Capability
Transflo ELD includes a built-in cellular chip. This ensures you can use the device without constantly draining phone battery. The T7 ELD stores data locally when there is no connection and will upload it when your phone's connection or WIFI are available.
Additional Fleet Management Services
Transflo is a full-service telematics provider. ELD makes up just a tiny percentage of what this company offers.
Electronic Processes
Transflo is one of the largest providers of electronic process software in the United States. The company's electronic Bill of Lading and electronic Proof of Delivery are among their most widely used services. Electronic processes reduce costs for your company. They also improve document availability for drivers and customers.
Document Management
Transflo is one of the few ELD providers to offer full document management solutions. These include digital imaging, document upload, receipt management, invoicing, and other documents. Managers can upload truck documentation, driver permits, driver certifications, and other data. These are kept in an organized, cloud folder attached to each vehicle and trailer for easier management.
Trailer and Asset Tracking
Transflo offers a powered GPS tracker for trailers and other assets. The GPS tracker pairs with the app and can be linked to a vehicle for truck/trailer management. Managers see one GPS ping per minute while the vehicle is in motion. The powered solution features a built-in solar panel for self-charging.
Depending on your subscription, the TT600 GPS tracker offers built-in 4G and 2G. You can also buy an RS232/CAN connector. This offers data capture from trailer sensors. Transflo supports vehicle health, status, and anti-tampering. You can also check temperature in reefer units and remote-control reefers with compatible models.
Load Management
Velocity+ is a digital load management app. The tool offers complete load management. This includes offers/jobs, documentation, invoicing, and customer interaction. The tool also offers customers real-time track and trace and ETA. This is ideal for small carriers and fleets in need of digital load management. Velocity is available for Freight Brokers and Carriers, with multiple levels of service.
Dashcam
The Transflo Dashcam costs $199 with a monthly subscription ranging from $25-$30 per month. Transflo's dual-facing dashcam streams live video to the cloud, where managers van view in real time. When the on-board accelerometer detects a critical event, the dashcam saves and flags video for review and retrieval. The dashcam also ties into driver management and coaching features in the Mobile Plus app. These all make it easier for fleets to manage drivers and driver performance. The dashcam also works to show fault and what happened in case of an accident or collision.
Tablets
Transflo ELD T-Series is a BYOD solution. You can also choose to rent a tablet directly from the company. This is available with either a 1GB or an Unlimited data plan from AT&T or T-Mobile. Both options are priced on-demand, based on fleet size as well as added services. Renting a tablet can free your driver from having to use a smartphone for ELD. It also ensures your vehicle is connected with a device at all times.
Compare 4 Fleet Tracking Quotes & Save:
Installation Process of Transflo ELD Device
Transflo's hardware is plug and play. You simply plug it into OBD-II port in your vehicle, wait till it comes online, and start using it via the app.
Download the HOS or Mobile Plus app depending on your subscription

Drive the truck to an outside location, turn the engine off.

Plug the Transflo ELD device into the OBD-II port.

Turn the engine on and allow the vehicle to idle for 3-10 minutes.

The ELD LED will turn red (Device is powered), Green (device is connected to cellular data), Blue (GPS located)

Sign into the Transflo Telematics Portal

Select "Vehicles" from the Main Menu

Click "Add" and select "Add Vehicles"

Add your truck, with the serial number.

Click OK

Open the Transflo Mobile Plus app and log in. Select the ELD and connect it to the vehicle.

You can add VIN, License plate, vehicle registration number, and odometer at this time.
You may add up to 3 drivers to a single truck. Drivers can use their own devices or a single device in the vehicle. You can do so under Administration and "users" in the Telematics Portal.
Compare 4 Fleet Tracking Quotes & Save:
Transflo ELD Reviews & Ratings
Transflo is one of the highest-rated ELD and fleet management apps on the market. The iOS app maintains a 4.8 star rating, with over 37,000 individual reviews. While the app does offer more than "just" ELD, it and the device receive consistent praise from drivers and fleet owners alike. Some users occasionally complain about freezes or glitches following specific updates. Drivers also find Transflo's GPS tracking feature to be invasive.
Overall, Transflo has an impressively good reputation. Transflo has no real complaints about customer service, connectivity, or services. This means they are one of the best options available. While the app does appear to have occasional glitches, it is one of the better options on the market.
Transflo ELD Q&A
If you have any further questions not covered by our review, this Q&A should answer them.
How Do I Set Up Transflo Phone?
Simply download the mobile app onto the desired device. If you already have an account with Transflo, you can log in. Otherwise, contact Transflo customer service to set up and create an account to get started.
What is Transflo Express?
Transflo Express is a virtual document management system. The feature allows drivers to scan documents, load papers, and trip documents at participating truck stops. This allows drivers to turn in proof of delivery or other documentation more quickly to speed up payrolling.
What is Transflo Velocity?
Transflo Velocity is a load management platform with tools for posting, finding, and managing jobs/loads. Velocity is available in several subscription levels for carriers and distributors.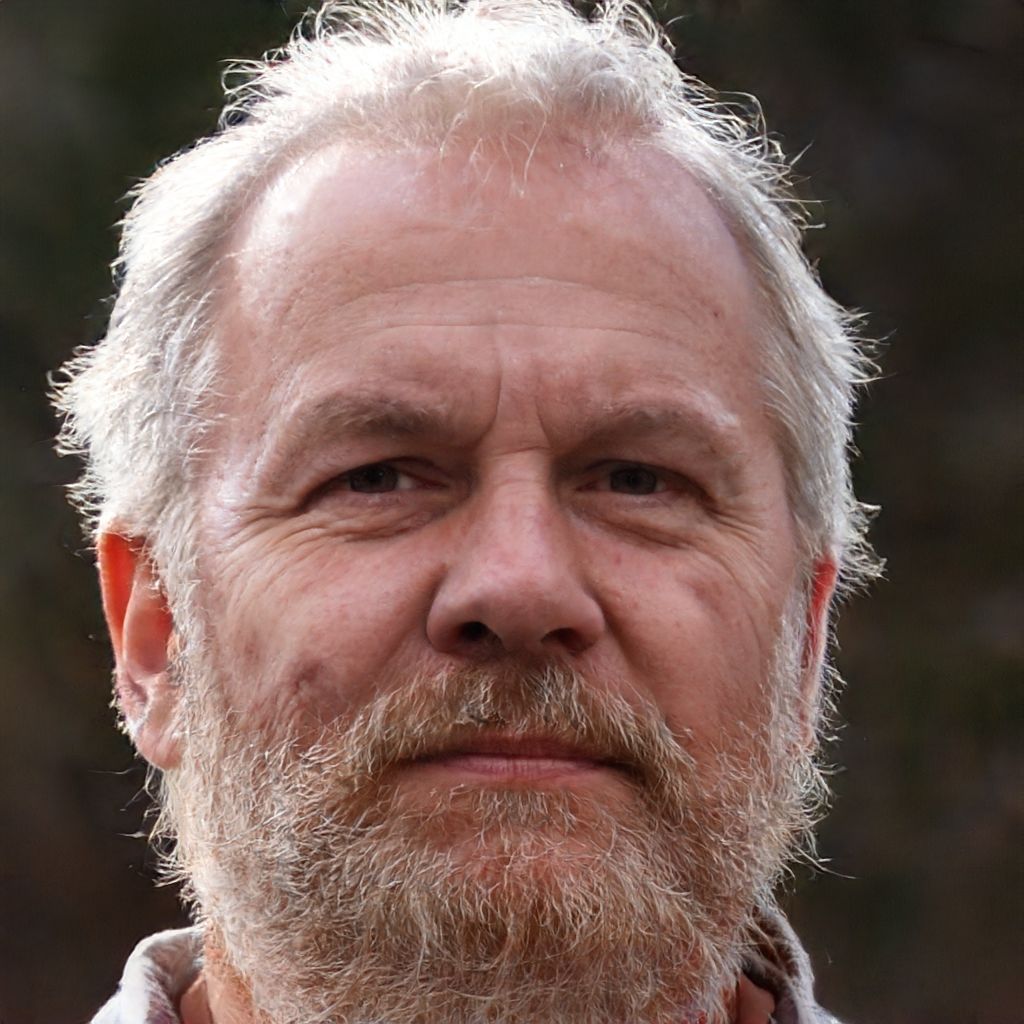 Arnold is a trucking veteran, recognized trucking expert and founder of ELDfocus. Arnold has spent the last 25+ years in the trucking industry & travelled thousands of miles across the US.