Gorilla Safety is a relatively small ELD provider based in Houston, Texas. The company was founded in 2013 as a fleet safety software developer. Like many competitors, it moved into ELD and fleet tracking when the ELD mandate became law. Gorilla Safety was one of the first companies to deliver an ELD solution. Now, companies including Fleet Tracking, Transafe, MapAnything, TrackOn, and TruckerPath use Gorilla Safety hardware. Today, they offer one of the better budget devices and apps in the country.
Gorilla Safety charges $260 for their ELD. The software costs an added $19.99-36.99 per vehicle, per month. The brand delivers electronic logging and GPS tracking. The app offers compliance alerts, safety logs, accident investigation, and mobile compliance. The Gorilla Safety ELD device is plug and play, FMSCA registered, and pairs with iOS and Android devices. This Gorilla Safety review covers features, pricing, and the brand's reputation.
Compare 4 Fleet Tracking Quotes & Save:
Gorilla Safety Pricing
| ELD Model | Cost |
| --- | --- |
| Connect ELD | $250 |
The Gorilla Safety ELD device costs $250 upfront. You'll pay an added $19.99-$36.99 per month for the Gorilla Safety software. The software is available in 3 tiers:
Prime8 ELD

– Prime8 ELD costs $19.99 per month. It includes ELD tracking, GPS tracking, and driver logs. The Dashboard connects to the device to automatically upload files. Driver logs are stored for 6 months. Prime8 ELD also includes a management portal for GPS tracking and user management. Managers can edit logs to add in drivers if they forget to check in as "on Duty".

Fleet XPress

– Fleet XPress costs $26.99 per month. It offers everything from Pime8 ELD plus DVIR and DOT inspection tools. This subscription also offers IFTA fuel reporting and fuel usage tracking. Remote document delivery means you can share documents, reports, and compliance information. Here, managers can also set automated alerts for vehicle diagnostics, fuel usage, GPS location, and even driver speed.

XTreme

– The Fleet XTreme costs $36.99 per month. It includes everything from the Fleet XPress plus extras. These include accident management and security. Policy and practice management tools aid fleet management and optimization. ELD documentation means drivers can store cloud ELD documents for up to 6 months. The XTreme also includes remote vehicle inspection management, so you can ensure DOT and DVIR compliance. Real-time telematics allow managers to track driver safety and driving performance. The Xtreme subscription offers accident tracking for insurance purposes. Gorilla Safety includes a patented closed-loop maintenance system with this subscription. Mechanics can log into a portal to see vehicle fault codes, condition, mileage, and more. Plus, you can directly schedule inspections, maintenance, and repairs right in the app.
The Gorilla Safety ELD device is a BYOD (bring your own device) solution. This means you will have to supply your own mobile device or tablet. The app installs directly onto the driver's phone, so there is very little learning curve, other than figuring out the app.
Gorilla Safety offers a monthly contract. There is no commitment, and you can cancel at any time with no late fees or fines. This is fairly unique for the industry, where most competitors use 3-5-year contracts. Overall, Gorilla Safety costs considerably less than many other competitors.
Gorilla Safety Connect ELD
The Gorilla Safety Connect ELD is sometimes billed as the Prime8 ELD or the Gorilla Fleet Intelligence. These refer to the cloud platform and the app. The Connect ELD offers:
Plug and Play installation

FMSCA registered

HOS compliance

DOT compliance

OBD-II Compatible with adapters for 6 & 9 Pin ports

GPS tracking over cellular network

Telematics

Fuel Tracking & IFTA Fuel Reporting
Compare 4 Fleet Tracking Quotes & Save:
Gorilla Safety Features & Benefits
Gorilla Safety is a budget ELD provider. While affordable, the brand is one of the highest-rated on the marketplace. Gorilla Safety is one of the only ELD providers to offer document virtualization. This includes in-app tools to capture and share compliance documents. Drivers can upload fuel receipts, weigh station papers, and transcripts. The full ELD service includes an ELD device, driver app, and cloud portal.
Automatic Logging
Driver hours are automatically logged in the app. Gorilla Safety logs a vehicle as moving when it exceeds 5mph. Managers receive alerts if no driver is checked in when the vehicle starts moving. They can update and edit logs to add drivers when this happens.
Gorilla Safety stores up to 6 months of ELD logs in the cloud. Drivers can access these on-demand on their device for immediate road-side compliance. This is not available with every subscription. Logging pulls from engine runtime, GPS, and the odometer. This ensures ELD compliance, even if the driver forgets to update the app.
HOS Compliance
Drivers can track hours of service right in the app. This includes long-term Record of Duty status. The HOS tracker starts when the driver sets their status as "on Duty". Drivers also receive alerts when they should be taking breaks. The app sends alerts to the driver before the driver exceeds driving limits. Managers also receive alerts in case of compliance breaches.
HOS logs are maintained for 3 months and then deleted from the cloud. This ensures compliance with HOS requirements. IT also allows drivers to show driving hours during inspections, without keeping extensive paper logs in the cab.
DVIRs
Fleet XPress and XTreme subscriptions include DVIRs as part of the service. Here, Gorilla Safety incorporates vehicle and load inspection into app startup. Drivers will be prompted to fill virtual driver vehicle inspection reports on their phone when logging into the app. This also incorporates load inspection and signoff. Automated DVIRs can save drivers time while ensuring you stay compliant.
FSCMA Registered
The Gorilla Safety ELD and app are each registered with the FSCMA. This means they are fully FSCMA certified as meeting requirements for compliance. Gorilla Safety is also externally certified by KPMG. This ensures data and logs collected by the app and device will keep you compliant.
Plug & Play
The Gorilla Safety ELD device is plug and play. You simply plug the device into your OBD-II port and the device does the rest. In most cases, you can connect the device to an app within 10 minutes of plugging it in. You can immediately start tracking hours. This simplifies installation and reduces startup costs for most fleets. You won't have to pay for a mechanic. Instead, you simply find the vehicle's OBD port and plug the device in.
Compare 4 Fleet Tracking Quotes & Save:
GPS Tracking
Gorilla Safety offers GPS tracking with the device and through the mobile phone. GPS location is uploaded every 60 seconds while the vehicle is moving. Gorilla Safety claims this data is correct to one mile. The platform also pinpoints location at rest. This can help you to reduce fleet costs, reduce theft, and reduce misuse of vehicles.
Additional Fleet Management Solutions
Gorilla Safety is primarily an ELD provider. However, the company has its roots in fleet safety and risk management. It still offers these solutions as a primary service. You can update your subscription to access diverse fleet management and safety features.
IFTA Fuel Tax Reporting
Gorilla Safety logs fuel usage by jurisdiction. Drivers can upload receipts and invoices from fuel vendors. The app tracks fuel usage including mileage per gallon, which is visible in the dashboard under the truck's profile. Managers can auto-generate complete IFTA reports. These include fuel usage per jurisdiction, fuel purchases, and miles driven.
Document Management
Gorilla Safety is one of the only fleet management solutions to offer a full document management solution. The app and portal support full documentation for drivers, vehicles, loads, trailers, and equipment. This means you can keep everything organized in one place. Drivers can easily pull up relevant documents for inspections. Managers can view driver history, qualifications, and paperwork. Drivers can upload documents from repairs, maintenance, and inspections. You can also add documentation, vehicle registration, cab cards, permits, loss run, etc.
All of this can help you improve fleet management, including ELD compliance.
Compliance Alerts
Gorilla Safety offers real-time alerts for compliance, vehicle location, fault codes, accidents, etc.. Fleet managers are often too busy to stay on top of every single driver. Automatic alerts ensure you're aware of violations and issues, even if you don't have time to review data for the full fleet.
Accident Investigation
Gorilla Safety offers an accident investigation feature. Here, drivers can document accidents and photograph the vehicle or trailer. Video functions mean you can take statements from police and bystanders. This evidence uploads to the cloud, where managers can view it in real time. Accident investigation may help you to close insurance claims more quickly. It may also be useful in case there is a court case. However, Gorilla Safety does not offer a dashcam.
eDVIR

& Mechanic Portal
Gorilla Safety includes a full mechanic portal. The app pulls vehicle diagnostics and mileage to alert drivers to inspections, maintenance, and repairs. Mechanics can log into the portal to see truck status, schedule appointments, and to sign off on repairs and maintenance.
The portal also links to DIVRs. The driver makes a note of potential violations during the driver inspection. Mechanics are alerted and can make an appointment to fix the issue. This feature is primarily aimed at fleets with an in-house mechanic. However, it can help you to improve safety ratings and reduce violations.
Compare 4 Fleet Tracking Quotes & Save:
Gorilla Safety ELD Device

Installation Process
The Gorilla Safety ELD device is Plug and Play. It directly connects to the vehicle's OBD-II port and pulls power and data from that port.
Log into the Management Portal

Set up the Truck with Vin, Odometer mileage, and License plate number

Assign a trailer

Verify that you have the correct OBD-II plug for your truck

Turn the vehicle off

Plug the ELD into the OBD port on the truck

Turn the vehicle on and allow it to idle

The ELD will pick up GPS and signal in 1-10 minutes.

Open the Gorilla Fleet Intelligence App on your mobile device

Log in

Select your Truck

Click "Scan for ELD' in the app

Confirm the ELD connection
The app allows you to set up multiple drivers for the same vehicle. You can also easily unpair the device from a truck and move it to a new vehicle in a few minutes. Once a truck is in the system, you can quickly pare it to any ELD with a few clicks.
Compare 4 Fleet Tracking Quotes & Save:
Gorilla Safety ELD Reviews & Ratings
Gorilla Safety is a relatively small brand. However, their hardware is used across multiple brands and sold by their company. Overall, the brand has a positive reputation, with drivers citing ease of use, good service, and affordable pricing.
The brand offers a strong customer service program. Some users state that service is slow. At the same time, Gorilla Safety actively resolves all negative reviews and complaints against them. Some users also complain that updates are slow and may be pushed to the app in the middle of the week. This is unavoidable with a small company. Gorilla Safety is good at resolving issues, whether with a refund or technical assistance.
Overall, Gorilla Safety is a quality ELD and app, ideal for small and mid-sized fleets. The combination of budget pricing, ELD, and document management makes the service fairly unique. Larger fleets may want to add on dashcams and driver monitoring, which Gorilla Safety does not offer.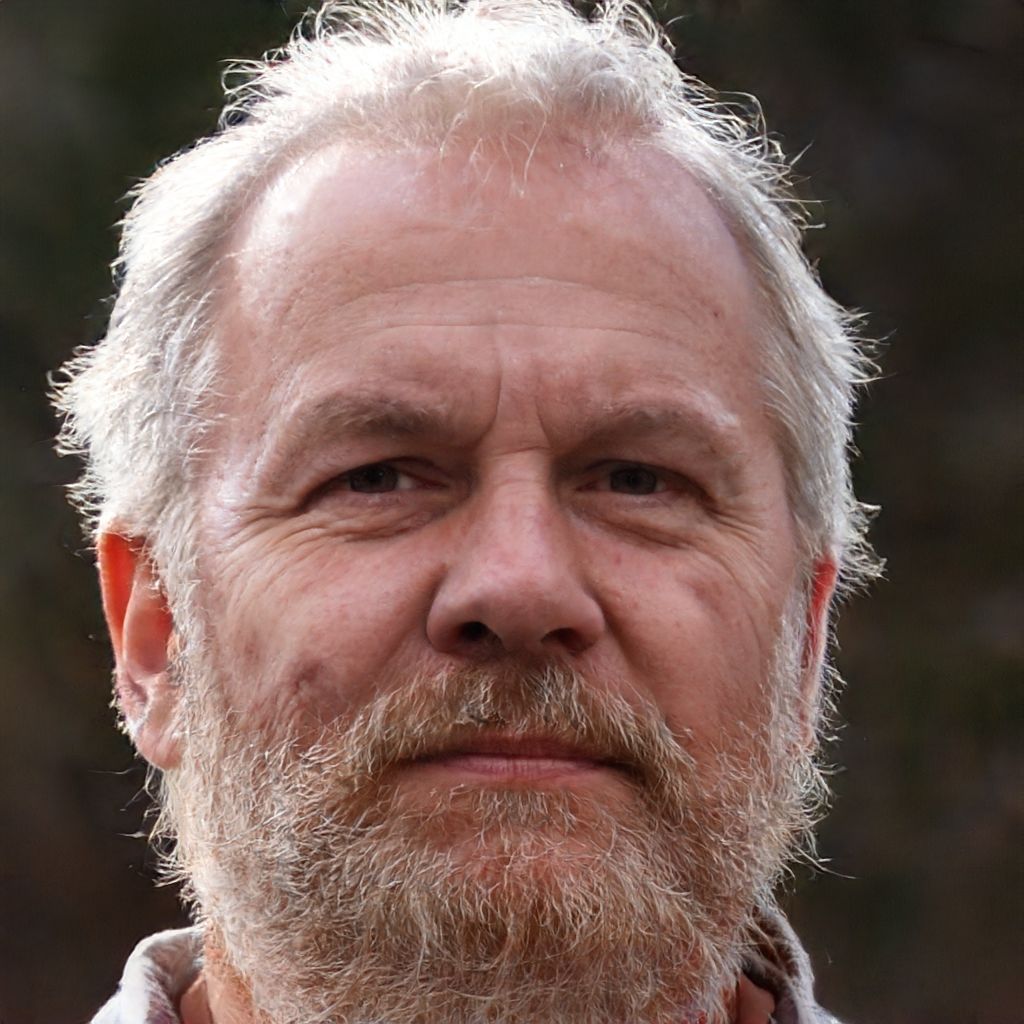 Arnold is a trucking veteran, recognized trucking expert and founder of ELDfocus. Arnold has spent the last 25+ years in the trucking industry & travelled thousands of miles across the US.