Trimble is an ELD company offering fleet management and driver training software. The company was founded in 1978 as a GPS navigation system. In 2011, Trimble purchased PeopleNet, one of the pioneers of ELD software. PeopleNet launched their first AODB device in 2001, more than 15 years before the ELD mandate. In 2018, Trimble acquired Cadec Global, the brand that pioneered the ELD device. Today, Trimble is one of the largest ELD suppliers in the United States by volume of subscribers and sales. The brand was available a PeopleNet until 2018, when it rebranded to Trimble Transportation Mobility. Some Trimble devices still feature a "PeopleNet" logo.
Trimble's ELD costs from $1,200, with monthly software subscription starting from around $43 per month. As of January 2020, Trimble also offers a hardware-as-a-service bundle. This includes hardware, software, and mobile data in 4 price classes, scaled to fleet size. Trimble's ELD offers full FMCSA compliance, HOS tracking, DVIRs, and much more. This Trimble review will help you decide if the brand is worth the hefty price tag, what they offer, and their reputation.
Compare 4 Fleet Tracking Quotes & Save:
Trimble ELD Pricing
| ELD Model | Cost |
| --- | --- |
| eDriver Logs | Subscription / $1,200 |
Trimble does not offer upfront pricing. Instead, devices including ELD are priced based on fleet size, company, location, and other details. The eDriver Logs is a complete ELD solution with a touchscreen and cellular connectivity. This means that drivers don't have to use their own devices. The idea is that an all-in-one tablet improves administrator control, reduces tampering. It also makes it easier to switch drivers between vehicles.
Trimble software starts from about $43 per month. Most Trimble software subscriptions range from $43-$60+. These include hardware, mobile data plan, and software. For this reason, you may pay up to $200 or more per month, per vehicle. Trimble does not make pricing transparent. You will have to contact the company with fleet, location, and company information to get a quote. The company refused to give us a quote or a price range without significant progress through the buying cycle.
Trimble also offers several solutions that collect or display ELD logs but are not ELD compliant. For example, the Trimble TDI 610 is designed for ELD logs. However, the tablet does not connect to vehicle diagnostics. Drivers can still use the tablet for HOS, but these logs will not be ELD mandate compliant.
This means that you may get a completely different quote from your representative depending on what you are looking for and why. Trimble also offers dozens of different solutions and services across several industries. You can typically save by sourcing more than one service from the company. For example, the Trimble TrimFleet reduces costs by bundling hardware and software into one monthly subscription. This can help you reduce administration and total costs if you need more than one solution.
Trimble costs are quite high compared to most competitors. However, you do get advanced services, an all-in-one ELD, and access to many services. It's up to you to calculate if those services are worth the higher service costs.
Compare 4 Fleet Tracking Quotes & Save:
Trimble eDriver Log
The Trimble eDriver Logs, formerly the PeopleNet eDriver Logs, is an all-in-one electronic logging device. The eDriver Logs plugs into the OBD-II por in your truck. The tablet element mounts to the dashboard. The device collects real-time information including acceleration, engine diagnostics, and fault codes. It also tracks GPS and driver behavior.
FMCSA Certified

ELD compliant 49 CFR Parts 390 and 395

HOS Compliance

GPS Tracking

Build-in Cellular Service

Touchscreen

CSA Compliance

DVIRs

Automated Reporting
Trimble ELD Features & Benefits
Trimble is one of the largest logistics and fleet management companies in the United States. The company offers dozens of services across construction, fleet management, mining, and more. This makes its software readily accessible. Trimble primarily stands out as one of the most feature rich ELD providers available. It also offers strong benefits to large and international fleets.
FMCSA Certification
The Trimble eDriver Logs is fully FMCSA certified. All logs meet requirements set under the ELD mandate. This means you can drive and stay compliant with just the eDriver Logs device in your cab + added paperwork. Unlike with competing BYOD devices, compliance does not rely on ensuring the driver installs the app or has it open while driving. This improves tampering, reduces risks of non-compliance, and ensures the vehicle is always tracking data .
The eLogs stores reports in the cloud for 6 months to meet full compliance requirements.
Compare 4 Fleet Tracking Quotes & Save:
Automated Hours of Service
The eDriver Logs automatically records hours of service from when the vehicle starts moving. Administrators can set up to 3 co-drivers per device. Drivers can set the driver at startup before moving. Drivers and managers can also suggest edits to the logs if they have mistakenly selected the wrong driver.
The device offers a real-time countdown for drivers to manage HOS. This includes break and rest alerts. Drivers can easily see how many hours they have left. The app offers access to total Record of Duty and up to 3 months of Hours of Service reports for compliance.
Driver & Administrator Edits
Unlike most competitors, Trimble makes it easier for drivers to update and edit their own logs. All edits must be approved by a driver or a manager to move into the record. Trimble also offers automated alerts to managers and drivers. These include:
Alerts when the driver has failed to set On Duty status

Alerts when the driver hasn't set status as "off duty".

Alerts for HOS violations
GPS & Geofencing
Administrators can view vehicle and asset location in real time with GPS tracking. The eDriver Logs pings truck location once per minute while in motion. Administrators can also buy numerous additional GPS trackers for trailers, equipment, and other assets. These can be linked to a driver or a truck or listed as standalone assets. Geofencing allows you to set up alerts when drivers leave designated areas.
IFTA Fuel Tax Reporting
Trimble automatically collects fuel usage and consumption data. The app tracks this to GPS and odometer information to create comprehensive IFTA fuel tax logs. Drivers can upload receipts and fuel bills into the app. Managers can also upload bulk fuel vendor invoices.
The Trimble app automates report generation, performing calculations by jurisdiction, to ensure you file correctly.
DVIRs
Like most other ELD devices, the Trimble supports DVIRs. Drivers are asked to fill in inspection data on starting up the truck. This information is saved as Driver Vehicle Inspection Reports. If issues are reported, Trimble alerts managers and mechanics depending on your subscription.
DVIR data is stored with vehicle information, alongside vehicle diagnostics and fault codes. This allows you to see how the engine is performing, frequency of breakdowns, and total condition over time.
Line 4 Log Auditing/ Vehicle Diagnostics
Trimble collects line 4 logs right in the ELD device. This means fuel stops, inspections, and loading/unloading events are logged alongside HOS and idle time. Line 4 Log information isn't required for ELD compliance. However, it is valuable for HOS compliance, especially if drivers spend long periods waiting for loading/offloading.
Compare 4 Fleet Tracking Quotes & Save:
Additional Fleet Management Solutions
ELD is just a small part of what Trimble offers its consumers. The company offers dozens of other solutions in multiple industries. Its fleet management solutions are also quite comprehensive, covering almost the entire range of what's possible with modern technology.
Fleet Analytics
Trimble offers extensive fleet analytics solutions including GPS trackers, software, predictive analytics, and automated reporting. It integrates GPS tracking and vehicle diagnostics into its ELD as well as some other devices. Software includes predictive analytics for fuel usage, costs, and safety. You can also create generate route improvements to reduce costs, improve HOS compliance, and reduce fuel usage. Trimble reviews vehicle performance, highlighting breakdowns, total history, and vehicles with higher fuel costs.
This can help you to improve total fleet costs and maintenance. Trimble analytics include asset tracking, driver performance, fuel theft, operating costs, compliance, and driver safety. In some cases, coaching is implemented into the app, so drivers get feedback in real time.
Driver Apps
Trimble simplifies work processes with driver apps. The company offers dozens of solutions for fleet, load, and road management. These include in-cab scanning for invoices, receipts, bill of lading, and proof of delivery documents. Automated workflows simplify route-planning, pickup, and delivery. Trimble also offers two-way messaging apps, media and document management with cloud access, and external driver apps. Each of these can improve work, reduce manual work, and increase compliance to company policy or federal mandate.
Trimble delivers voice-guided GPS navigation via PC Miller route software as part of its ELD solution. Drivers can access and use the route generation software from the eDriver Logs tablet. The GPS function also ties into existing data, so drivers can see stop points and rest areas as part of the route. This may help with HOS compliance, while reducing wait-times.
Supply Chain Visibility
The Trimble Visibility Platform offers real-time supply chain visibility on an international scale. This ties into fleets, shipping, planes, and other carrier services. The tool is ideal for fleets wishing to improve tracking across geographical areas and international boundaries.
Compare 4 Fleet Tracking Quotes & Save:
Transportation Management
Trimble TMS is a complete transportation and shipment planning application. The tool integrates billing, invoicing, load planning, asset management, and more. Administrators can see real-time fleet location, track shipments, and offer customer real-time ETAs. TMS also offers business analytics with predictive analysis, trends, and benchmarking tools integrated into the software.
Vehicle Health & Maintenance
Trimble offers one of the most extensive vehicle health monitors on the market. The platform collects vehicle diagnostics data via the ELD. Drivers receive real-time alerts for fault codes and errors. Trimble uses Noregon to deliver predictive analytics to automate service and maintenance reminders, flag recurring issues, and reduce maintenance issues by flagging service issues early. The app automatically detects errors and codes, flags maintenance issues, and connects those issues to parts and insurance or warranty to reduce total costs. Trimble also offers a separate tire pressure monitoring solution that integrates into the app.
Video & Safety Solutions
The Trimble dash camera is a tri-directional camera with forward, left, and right camera. Trimble's dashcam records on a continuous loop and uploads data to the cloud in real-time. Managers can view live streams from the truck. The vehicle auto-detects incidents including hard braking, aggressive driving, sudden turns, and potential collisions or accidents. When these happens, the device flags video and alerts managers to review video. Trimble has one of the only tri-directional cameras on the market.
The camera plugs into the OBD slot or into the extra port on the eDriver Logs device. It stores up to 72 hours of footage, with 2 SD card slots for expanded storage. The camera is only available with a subscription.
Compare 4 Fleet Tracking Quotes & Save:
Trimble ELD Device Installation

The Trimble ELD device is a plug and play ELD. You should verify that you have the correct OBD II adapter or harness before proceeding. Trimble offers adapters for OBD II 6, 9, and 12 pin ports as well as Volvo and Mack.
Find the JBUS/OBDII Port in the cab

Plug the ELD device into the OBDII port with the engine off

Turn the engine on and allow to idle for 10 minutes.

Turn the device on.

Finish setup as promoted on-screen

Install the device on the dash with the included hardware mount.
Administrators can add vehicles, devices, and drivers to the Trimble portal at this time.
Compare 4 Fleet Tracking Quotes & Save:
Trimble ELD Reviews & Ratings
Trimble is one of the largest ELD companies with dozens of services, most of which are very positively reviewed. Trimble's ELD solution is popular with many drivers. Fleet owners praise the company's full-service approach and large selection of software (link). Large fleet owners list its ease of use and fleet dispatch solutions as very strong reasons to choose Trimble (link). Others criticize Trimble for high pricing, noting rates are above industry standards (link).
Most users agree that Trimble is difficult to beat for simplicity and usability. It's also one of the only options to offer as many features for fleet and shipment management (link). This makes the company stand out for international carriers, especially those who need full supply chain visibility (link).
Trimble ELD Q&A
If your questions were not answered by our review, the following Q&A should help:
Is Trimble ELD Compliant?
The Trimble eDriver Logs is FMCSA Certified and fully ELD compliant. Other devices offered by Trimble may not be compliant without the addition of another device.
How Do You Edit Trimble ELD Logs?
Make sure you are in the cab with the engine turned on.
Tap the "Driver Overview" icon on the display

Tap "Logs"

Tap "Details"

Choose "Edit"
How do I Certify Trimble Logs?
Make sure you are in the cab with the engine turned on:
Tap the "Driver Overview" icon on the display

Tap "Logs"

Tap "Details"

Choose "Certify"
How Do You Pre-Trip on Trimble?
Make sure you are in the cab with the engine turned on:
Tap "Driver Overview" on the display

Tap "Options"

Choose "Pre-Shift"
How Do I Change my Trimble Duty Status?
Make sure you are in the cab with the engine turned on:
Tap "Driver Overview" on the display

Tap "Status"

Choose a Duty Option (ON Driver, ON Not Driver, Sleeper Berth, OFF, OFF Personal Conveyance, ON Yard Moves)
Does Trimble Have a Camera?
Yes. Trimble offers a dashcam with a subscription. The camera is tri-directional with front, left, and right cameras. Video streams live to the Trimble portal. Video surrounding critical events and collisions is highlighted for management review.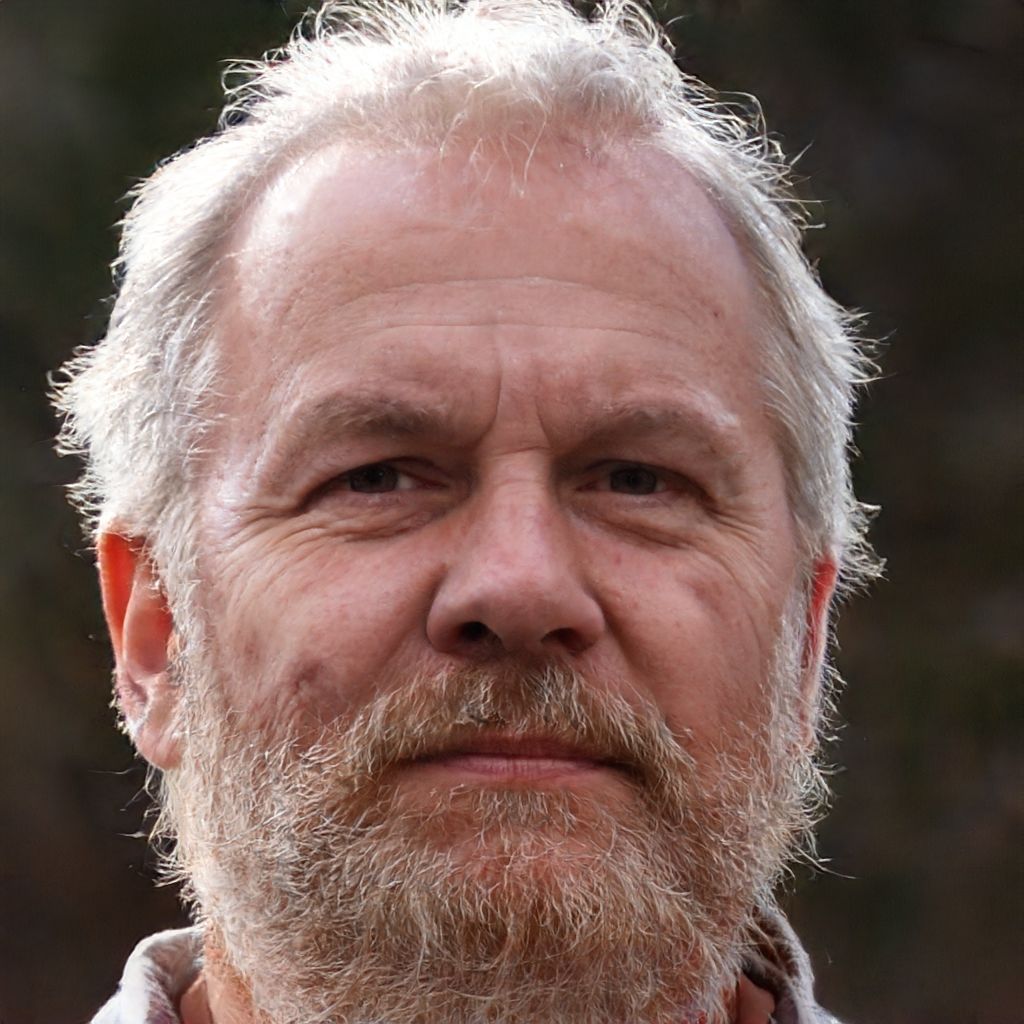 Arnold is a trucking veteran, recognized trucking expert and founder of ELDfocus. Arnold has spent the last 25+ years in the trucking industry & travelled thousands of miles across the US.