Electronic Logging Devices (ELD) are required by law for any long-haul vehicles in the United States. While they reduce costs for many larger fleets, that isn't always the case for smaller ones. Instead, owner-operators, freelancers, and very small fleets often can't easily absorb high monthly costs. Choosing an ELD without subscription fees can help to offset this. For example, if you only pay the upfront hardware costs, you save considerably on annual costs.
However, free ELD options aren't always good choices. For example, many offer greatly reduced features compared to premium alternatives. No subscription fees save you money, but they mean that money isn't being invested into the software and services. At the same time, ELD with no monthly fees can be a great fit for small and micro fleets.
The table below gives a quick price comparison of the top US providers for ELDs with no monthly fees or contracts.
| ELD Model | Device Type | Initial Cost | FMCSA Registry |
| --- | --- | --- | --- |
| Garmin eLog | BYOD eLog + App | $249.99 | Yes |
| BIT ELD | BYOD ELD + App | $0-$295 | Yes |
| Switchboard ELD | ELD Device + Tablet or App | $200 (+$200 for tablet) | Yes |
| National Carrier Exchange | BYOD ELD + App | $175 | Yes |
Please note: This table, pricing, and the manufacturer offering a free ELD were accurate at the time of writing in July 2021. All data was taken directly from the official company websites. The manufacturer may choose to update its offerings and prices at any time.
Compare 4 Fleet Tracking Quotes & Save:
Below we profile each of the companies' services and features in a bit more detail.
Note: Companies are ranked in no particular order and this no way indicates one solution is better than another.
1. Garmin eLog
Garmin eLog is a mid-range tracking device designed to offer eLogging solutions to fleets of all sizes. As a result, the Garmin eLog is one of the most popular devices distributed by fleet management solutions without their own hardware. If you buy the Garmin eLog yourself, there is no monthly contract. Instead, you get free access to the Garmin eLog App for Android or iOS phones. However, you do have to bring your own device. In addition, in order to be FMSCA compliant, you have to use a smartphone or tablet in the cab.
One time purchase of $249.99, no other subscription fees

Compatible with 9-pin / j1939 and 6-pin / j1708 diagnostic ports / eLog is not compatible with OBD2. In addition, a 16-pin adapter is available for Volvo vehicles

FMCSA compliant HOS recording

Bluetooth & USB synchronization with smartphones

Free app. Garmin dēzl™ GPS navigators also have the app pre-installed

Records are shareable via USB or Bluetooth
Garmin eLogs offers a simple solution. Drivers can track driving time, log time off, and share their logs. In addition, the eLog automatically starts recording driving time whenever the truck exceeds 5 miles per hour. This is in accordance with FMSCA regulation. Additionally, driver's cannot edit the logs. However, you can make notes if you record inaccurate driving time.
While affordable, Garmin does have some complaints. Like many other free ELD apps, the software isn't perfect. Drivers complain that the app sometimes crashes. You can also expect it to dramatically shorten your battery life. However, eLogs pairs perfectly with a compatible Garmin navigator. This allows you to integrate GPS and routing with ELD – without using your phone.
Overall, Garmin eLogs is a great, cost-effective ELD. However, you may have some trouble with the app.
Compare 4 Fleet Tracking Quotes & Save:
2. BIT ELD
Blue Ink Technologies (BIT) is one of the most popular ELD providers with no monthly fees. That's understandable, when you look at the company's history. BIT was one of the first low cost ELDs on the market. In addition, the company offers multiple solutions, including a premium plan. That leaves plenty of room to scale in case you want more services.
Free ELD App for iOS and Android devices

BIT ELD adaptor costs $295 upfront

An optional premium subscription is available for $30 per month

Paperless DVIR

FMSCA compliant E-Logs (When you pair your own device)

Managers can edit logbook errors

GPS tracking and fleet management

Compatible with 9-pin / j1939 and 6-pin / j1708 diagnostic ports, and non-CAN OBDII vehicles
The BIT ELD adaptor is one of the most recommended solutions for small fleets and freelancers. The hardware is affordable. You also get one of the best-rated free apps on the market. In fact, BIT ELD is consistently highly rated by customers. However, there are some complaints of the app freezing up.
Blue ink Technologies also offers premium services. These include IFTA fuel tax tracking. You can also get air pressure monitors for tires. Additionally, you can choose air scales. These are all suitable for owner operators and small fleets.
Like other BYOD ELD solutions, you need your phone or tablet to be FMSCA compliant. However, BIT's ELD device is registered with the FMSCA.
Compare 4 Fleet Tracking Quotes & Save:
3. Switchboard ELD
Switchboard offers one of the highest rated no fee ELD options on the market. It's also one of the few with an integrated tablet. That makes it perfect for small fleet owners who don't want to ask drivers to use their phones. Like many competitors with a free app, you can also use Switchboard without the device. However, you need the device to be FMSCA compliant.
Free ELD app for iOS and Android

ELD device costs $200, the tablet costs another $200, and the tablet mount another $40

FMSCA compliant (with tablet or a compatible smartphone)

Compatible with 9-pin / j1939 and 6-pin / j1708 diagnostic ports, and 16-pin vehicles

DVIR support

Premium services including GPS and IFTA are available

Switchboard offers trailer trackers for non-powered assets
Switchboard's free ELD app is relatively lightweight and simple. Like most low-cost alternatives, it focuses on hours of service, DVIRs, and RODS. Unlike some free competitors, Switchboard offers a build-in DOT mode. This means you can tap a button and hand the device to the inspection officer. DOT mode shows the last 2 weeks of records with all required driver data.
In addition, Switchboard offers several add-ons. For example, you can choose a GPS trailer tracker. You can also opt into a forward-facing dashcam. These are ideal for owner-operators looking for security or accident protection.
Overall, Switchboard has a strong reputation for quality. It's simple and lightweight app is easy to use and to learn. Additionally, it often has better reviews than complex competitors like Trimble. At the same time, drivers do notice the app crashing. Some also complain that driver records aren't always accurate. However, it is one of the best solutions in its price class.
Compare 4 Fleet Tracking Quotes & Save:
4. National Carrier Exchange
National Carrier Exchange (NCX) is one of the only ELD providers with a free dispatch platform. It's also one of the lowest-cost ELD options with no monthly commitments. For example, you pay just $175 for the hardware. The ELD app is free. Plus, it's one of the only free solutions to offer GPS, driver loading management, and load management tools.
Free ELD app for iOS and Android

BYOD ELD costs $175

FMSCA compliant when paired with a smartphone or tablet

Live GPS tracking with tracking number features

Free dispatch software

Hours of Service

Document scanners

Invoicing and load management tooling
NCX attempts to offer a full-service ELD. It offers more features than nearly any other logging solution with no monthly fees. That makes it a perfect choice for owner operators and for small fleets. That's especially true if you frequently run loads for individual customers. For example, NCX offers tracking numbers and load tracking as part of the app.
However, NCX does not offer a real app for owner-operators. You'll have to issue invoices and load management to yourself rather than simply logging everything. NCX also does not have a DOT mode. This means you'll have to show inspection officers live records.
Otherwise, the NCX ELD is one of the best choices for anyone looking for a feature-rich solution without monthly fees.
ELD With No Monthly Fee Benefits
Choosing an ELD with no monthly commitments is a smart choice for many fleets. For example, most owner operators cannot afford high monthly costs. In addition, free ELD solutions are a good alternative for seasonal companies.
Lower Total Costs – Many low cost ELD don't charge an upfront cost for the device. However, you pay monthly fees starting at around $15 and going up to well over $40 per month. Switching to a supplier with no monthly rebills greatly reduces total costs. For example, if you pay $15 per month, you're reaching the $200 cost of the average ELD device in just 13 months.
Ideal for Seasonal Use – Many fleets operate seasonally. While some ELD providers actually offer seasonal plans, that isn't always good enough. Choosing a solution with zero fees means you can put your fleet away without paying for it.
Diverse Fleet Tracking – Choosing an ELD with no fees is also a great choice if you use your fleet for short and long haul. Normally, you'd be paying for the ELD whether or not you need it. If you run short haul and don't need the compliance, a free ELD still allows you to switch to longer haul freight when and where needed.
Eventually, there are plenty of reasons to use an ELD without monthly fees. For example, you save money every single month. That's necessary for small fleets and owner operators with tight margins. And, many also offer premium services, so you can upgrade if needed.
Compare 4 Fleet Tracking Quotes & Save:
ELD Without Subscription: Disadvantages
Choosing an ELD solution with no monthly subscription fee isn't all great. In fact, many free ELD solutions offer significantly fewer features. That could be a downside depending on what type of fleet you run. On the other hand, some solutions offer a wide range of features. You might have no trouble finding the features you need without a monthly subscription.
Fewer features

Less maintenance to apps or less motivation to maintain apps

Slower customer service

Most do not offer GPS tracking

Upfront costs are almost always higher because you buy the ELD outright

Most do not include tablets or screens. This means you have to provide your own or ask drivers to use their smartphones with the app

No guarantee of consistent service. 6 of the 10 free ELD solutions available in the U.S. over the last 10 years have gone out of business or switched to premium-only services
Eventually, choosing an ELD without a subscription fee means choosing low cost over features. Many premium ELD solutions offer full fleet management solutions. Most options on this list are only suitable for small to medium fleets. For example, they do not offer extensive fleet management tools for back office and dispatch. They also don't offer the cost management tooling many larger fleets rely on. And, while some offer tools like DVIRs, they don't integrate with mechanics or mechanic portals.
So, while ELD with no monthly fees are suitable for many fleets, they aren't a good fit for everyone.
Next Steps
Low cost ELD solutions can be advantageous. They're a good fit for very small fleets and for owner operators. They also make a great choice for fleets that switch between short and long haul. However, many don't offer the rich features like GPS tracking, fleet management, and driver management offered by premium options. Making a choice should depend on which features you need.
If you need an ELD with no monthly fees, your options are slim. If you're looking for an ELD that best suits your needs and total budget, you might want to broaden your options. There are plenty of low cost ELD with monthly rates ranging between $9.99 and $19.99. An ELD with no monthly fees or subscription contract will always be cheaper. Therefore, it's always a good idea to fully assess your long-term needs and to decide accordingly.
If you want to see your options, we can help. Fill out the form at the top of the page. We'll contact low-cost ELD providers on your behalf. Then, we'll compare quotes and send you the best four, so you can choose one, or not.
Compare 4 Fleet Tracking Quotes & Save: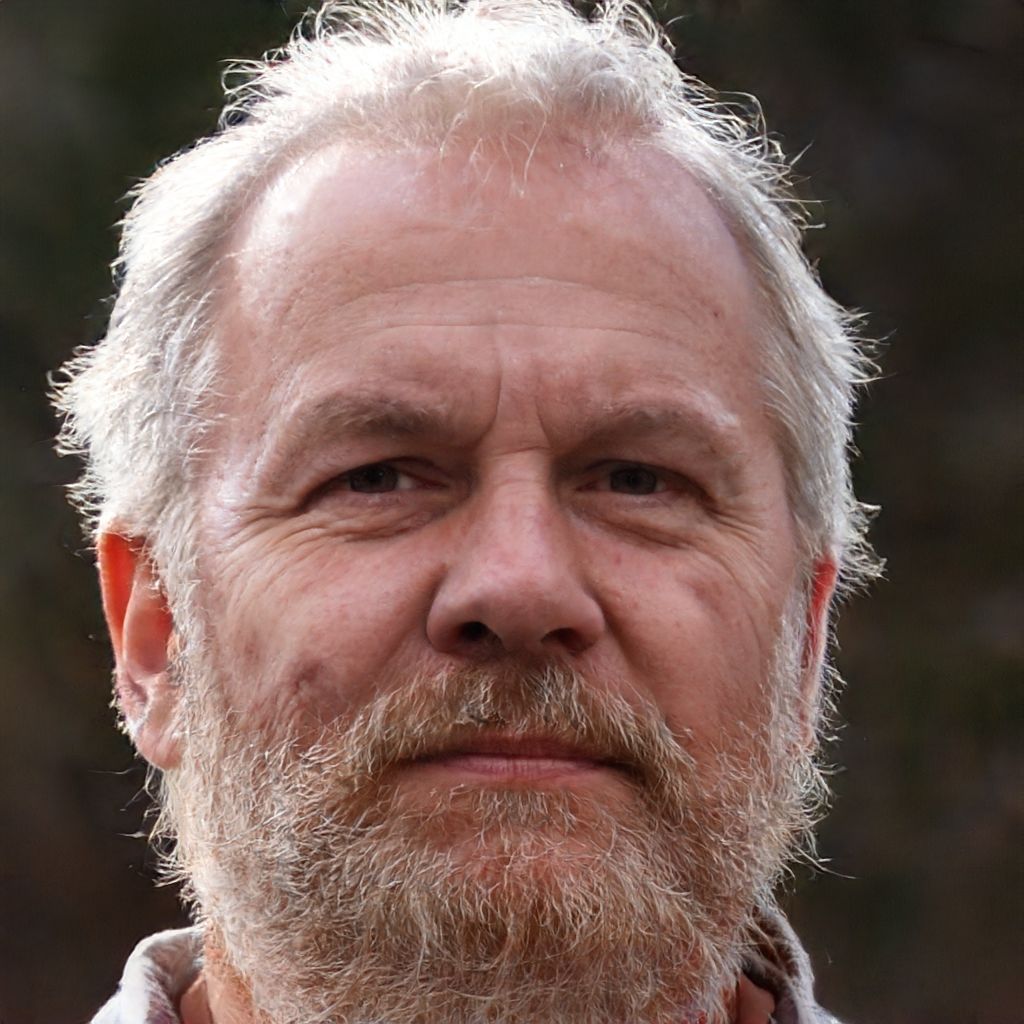 Arnold is a trucking veteran, recognized trucking expert and founder of ELDfocus. Arnold has spent the last 25+ years in the trucking industry & travelled thousands of miles across the US.