Pedigree is a telematics and fleet tracking company based in Fargo, North Dakota. The brand was founded in 2004, as a trailer management and sensor manufacturer. Today, Pedigree Technologies is also a leading ELD manufacturer. Its platform, OneView delivers a complete telematics solution. This includes fleet and asset management. Pedigree Technologies has been on Inc's list of fastest-growing companies in the United States every year since 2014. The brand also is one of the only ELD providers to offer a BYOD, integrated, and tablet solution. This translates into real support for a diverse fleet.
Pedigree's ELD device is available as part of a hardware subscription. You can also buy hardware upfront, with prices ranging from $299-$750. In most cases, software subscriptions start at $25 per month. The Pedigree Cab-Mate is a fully FMCSA-certified ELD. It features GPS tracking, telematics, vehicle diagnostics and maintenance, DOT compliance, and more.
Compare 4 Fleet Tracking Quotes & Save:
This Pedigree Technologies review covers the brand's hardware, software, pricing, and reviews, so you can make an informed purchase decision.
Pedigree Pricing
| ELD Model | Cost |
| --- | --- |
| Cab-Mate Open | $299-$399 |
| Cab-Mate One | $599-$799 |
| Cab-Mate Connect | $599-$799 |
If you are buying Pedigree hardware, you will have to contact the brand for a quote. These Pedigree costs are official price quotes, which scale based on volume of orders and size of organization. Fleets with fewer than 100 vehicles can almost always expect to pay the higher range. Prices do not include shipping.
Pedigree software starts from about $25 per month for access to the ELD platform, OneView. All subscriptions can be upscaled to include added fleet management and asset management tools. Pedigree also offers hardware subscriptions, with no upfront cost for ELD, dashcams, or other devices. Customer service would not share a maximum price range for software services. Contracts start at 36 months and auto-renew for 12-months unless cancelled within 90 days of the end of term.
Pedigree charges a $75 per vehicle installation fee. You can also choose to install the hardware yourself. The company offers relatively unique custom services for a fee. If you are interested, you will have to request a quote. Pedigree will likely only offer custom service for larger fleets. Options include development, hosted application data recovery, on-site training, servicing, and activation. Essentially, Pedigree can develop custom features, integrations, and options for your fleet if the incentive is large enough.
In case of a late payment, Pedigree will cancel your access to the OneView platform. Reinstating your devices costs $25 per ELD.
Pedigree Technologies offers data plans with AT&T and Verizon, from $15 and up. They also offer WIFI capabilities, with offline mode supported.
Compare 4 Fleet Tracking Quotes & Save:
Cab-Mate Ope
The Cab-Mate Open is a BYOD ELD ranging from $299-$399. It is available with no upfront costs with a hardware lease. Pedigree's budget ELD device offers:
FMCSA Certification. Pair this device with a mobile device or tablet for full

Section 49 CFR 395.34c compliance

HOS logging

DOT Compliance Mode

DVIRs

IFTA Fuel Tracking

Telematics for Driver Coaching

Bluetooth

WIFI & Cellular Connectivity



Cab-Mate One
The Cab-Mate One is Pedigree's flagship ELD. The device costs $599-$799. It is an ELD and integrated ruggedized tablet.
FMCSA Certification. Fully Section 49 CFR 395.34c compliant

HOS Logging

DOT compliance mode

DVIRs

Rear-facing camera for document capture

IFTA Fuel Tracking

Telematics for Driver Coaching

Wired Connection to ELD

WIFI & Cellular Connectivity
Cab-Mate Connect
The Cab-Mate Connect is an all-in-one ELD solution with a built-in display. The display removes from the ELD cradle for DOT mode without stopping HOS logging. Most users will pay $799 per ELD.
FMCSA Certification. Fully Section 49 CFR 395.34c compliant

HOS Logging

DOT compliance mode

DVIRs

Rear-facing camera for document capture

IFTA Fuel Tracking

Telematics for Driver Coaching

Wired Connection to ELD

WIFI & Cellular Connectivity
Compare 4 Fleet Tracking Quotes & Save:
Pedigree Features & Benefits
Pedigree offers a complete ELD solution, with scaling options to meet diverse fleet needs. The brand stands out with one of the most customizable HOS solutions on the market. It also delivers accessibility and a user-designed interface. Pedigree claims they built the app around driver feedback. It also offers an open API. These and other features make Pedigree one of the best ELD providers in North America.
ELD Compliance
All three Pedigree technologies ELD devices are fully FMCSA certified. This means you are fully ELD compliant by running the ELD in the vehicle. Drivers are responsible for bringing and using their own mobile phone or tablet with the BYOD Cab-Mate One. This means the device automatically captures vehicle movement and driving hours. It shifts Driver status into "On-Duty Driving" whenever the vehicle exceeds 5MPh.
HOS Logging
Drivers can set status, view driving time, and see real-time estimates of remaining driving time on-screen. Pedigree supports a variety of HOS rules and situations. This makes it easy for drivers to automatically calculate hours based on their specific circumstances. The brand is also one of the few ELDs to offer workable solutions for the FMCSA's ban on editing logs. Drivers can edit their own logs by adding notes to the log explaining actual usage. The report will still depict the original driver, with the update and note. The time will be added or removed to the proper driver's log.
Pedigree also offers a unique approach to back-office edits. Drivers can see how and where suggests changes to logs affect their total schedule before approving them. This makes confirming log changes significantly easier than with many other competitors.
DOT Mode
All Pedigree ELD solutions have a DOT mode, accessible within 2 clicks. The devices are designed to hand the screen part (phone, tablet, display) to an officer. They can then tap the DOT mode and click to send all logs and RODs directly to the FSCMA. Drivers can also use this function to mail their logs to an email address.
DVIRs
Like other competitors, Pedigree includes a full DVIR solution. Drivers are prompted to fill out pre and post trip inspection reports when changing duty status. All noted issues or violations are flagged for dispatch review. You may also integrate maintenance teams into the larger app. Here, mechanics can directly see DVIRs, schedule maintenance, and ensure the vehicle is repaired.
Compare 4 Fleet Tracking Quotes & Save:
Dispatch Messaging
Pedigree integrates two-way dispatch messaging into its app and ELD device. This supports driver coaching, electronic form submission, dispatch, and instructions. Drivers can capture document images with their mobile phone or the tablet/integrated display for invoice, proof of delivery, and other form submission.
IFTA Fuel Reports
Pedigree's ELD tracks GPS location by jurisdiction and supports fuel invoice and receipt upload. Administrators can generate IFTA report data by state to reduce time and manual errors on reporting. You will have to complete the actual report separately.
Fleet Tracking
Every ELD includes GPS, gyroscope, g-sensor, and an optional magnetometer. This offers complete fleet tracking, with GPS route history, Geofencing, and alerts. Dispatch can create geofences and set up alerts when drivers enter or leave areas. You can also see real-time vehicle location (with data plan), vehicle speed, and other details. Sensors tie into driver coaching to improve CSA scores by reducing critical events like speeding, harsh cornering, and sudden stops.
Plug and Play
The Pedigree ELD device is plug and play. Drivers can simply plug the device into the JBUS/OBDII port on their vehicle, turn the vehicle on, and set up a connection. Pedigree also offers an installation service at $75 per vehicle.
WIFI and Wired Connectivity
Pedigree offers an offline mode with WIFI connection. This means you don't need a separate data plan to use either the Connect or One devices. Instead, the devices will store up to 16GB of data until the driver finds a WIFI hotspot. Using offline mode means dispatch cannot communicate in real time or see live GPS locations.
The Connect and One also circumvent one of the largest issues with ELDs, Bluetooth disconnection. Both devices are fully wired. This means you get a more stable connection and fewer chances of dropped logs or data. The Cab-Mate Open still relies on Bluetooth.
Compare 4 Fleet Tracking Quotes & Save:
Additional Fleet Management Solutions
Pedigree started out as a trailer sensor manufacturer. The brand still offers a wide range of fleet management tools in additional to ELD. These include:
Trailer and Asset Tracking
Pedigree offers a complete trailer and asset tracking solution. With hardware and software for trailers, non-powered assets, and heavy equipment, the brand offers room for specialized and diverse fleets. Tools include sensors for humidity, moisture, and temperature management, perfect for reefers and other controlled condition trailers.
Dash Cam
Pedigree launched a dual-facing dashcam in August of 2019. The dashcam integrates into the CameraView app on OneView. The camera records data following an incident such as harsh breaking, stops, or a collision. Any critical event triggers a recording action, where 20 seconds of video before and after the event is saved. Drivers can also record data at the push of a button to share potentially dangerous activity around them or to alert dispatch to critical conditions.
Digital Library
Pedigree offers a digital document library. Dispatch can upload vehicle registration, papers, driver certifications, and other data into a file attached to the vehicle. Then, drivers can quickly pull up papers to show police and inspections for ensured compliance. Document management tools also include load management, document scanning, and electronic work orders. This means drivers can receive work orders electronically, pick up loads, drop off, and send proof of delivery documents back for approval to get paid as quickly as possible.
Drivewyze Integration
Pedigree offers a full open API, so most apps can integrate into the application. However, Drivewyze, the weigh station bypass app, integrates at a native level. Drivers can access Drivewyze right from the OneView application.
Fleet Maintenance
Pedigree's application automatically collects vehicle diagnostics data from the OBDII port. This is shared alongside fuel usage, speed, and driver habit data. You can purchase extra sensors to monitor fuel tanks and tire pressure. OneView offers a mechanic portal, where you can integrate maintenance teams so they can see vehicle status in real time. You can also set up alerts for regular maintenance, fault codes, and other data for preventive maintenance.
Mobile Tank Monitoring
Pedigree offers a fairly unique water management system which you can apply to mobile tanks, wastewater management, and other liquid transportation. Sensors monitor liquid levels with alerts to prevent low levels, to prevent illegal dumping, and to ensure complete oversight for dispatch.
Compare 4 Fleet Tracking Quotes & Save:
Pedigree Technologies ELD Device Installation

Pedigree's Cab-Mate devices are completely plug and play. While Pedigree does offer installation services, you likely will not need these. All Pedigree ELD devices support 6 pin, 9 pin square flange, 9 pin round threaded, J1962, and Type II connectors. You should request the adaptor or cable you need when buying the device. Unlike other ELDs, you cannot install Pedigree without calling the manufacturer.
Install tablet or device cradle/mount

With the engine off, connect the factory diagnostics cable to the female diagnostics connector

Place the male diagnostics connector in the factory mount

Run the cable over the dash to the cradle/mount.

Plug the 16-Pin Molex connector into the tablet or device

Attach antenna as instructed with the hardware

Start the vehicle (the vehicle should be outdoors)

Wait for the LEDs on the device to turn a solid color

Call Pedigree to confirm installation and finish setup. You will need:

Device ESN

Asset Name (Truck #23)

Year, Make, and Model

VIN

License Plate Number

Odometer

Hours
If you are installing the Cab-Mate Open, wait until after confirmation and then log into the OneView application on your phone. Otherwise, log in through the device provided.
Compare 4 Fleet Tracking Quotes & Save:
Pedigree ELD Reviews & Ratings
Pedigree is a mid-sized ELD with a long history of supplying fleet management solutions. The brand's current ELD is only a few years old, so with much less market saturation than larger competitors, the company also has fewer reviews. However, users agree that Pedigree offers quality customer service. Some users quote check-in calls during setup and additional help with installation as great selling points. Drivers with the BYOD app also complain that the app locks them out of their phone when the vehicle is in motion.
There are some complaints about slow hardware and devices. These mostly date to pre-2017, meaning they apply to earlier hardware. You can contact Pedigree for a free demonstration before buying. In addition, the brand doesn't charge for hardware for the first 30 days, meaning you can trial the brand before using. The brand also consistently receives high marks for ease of use, a driver-friendly interface, and good HOS functions. Overall, Pedigree's ELD isn't perfect, but it is a strong choice, with unique options and a very driver-friendly HOS solution.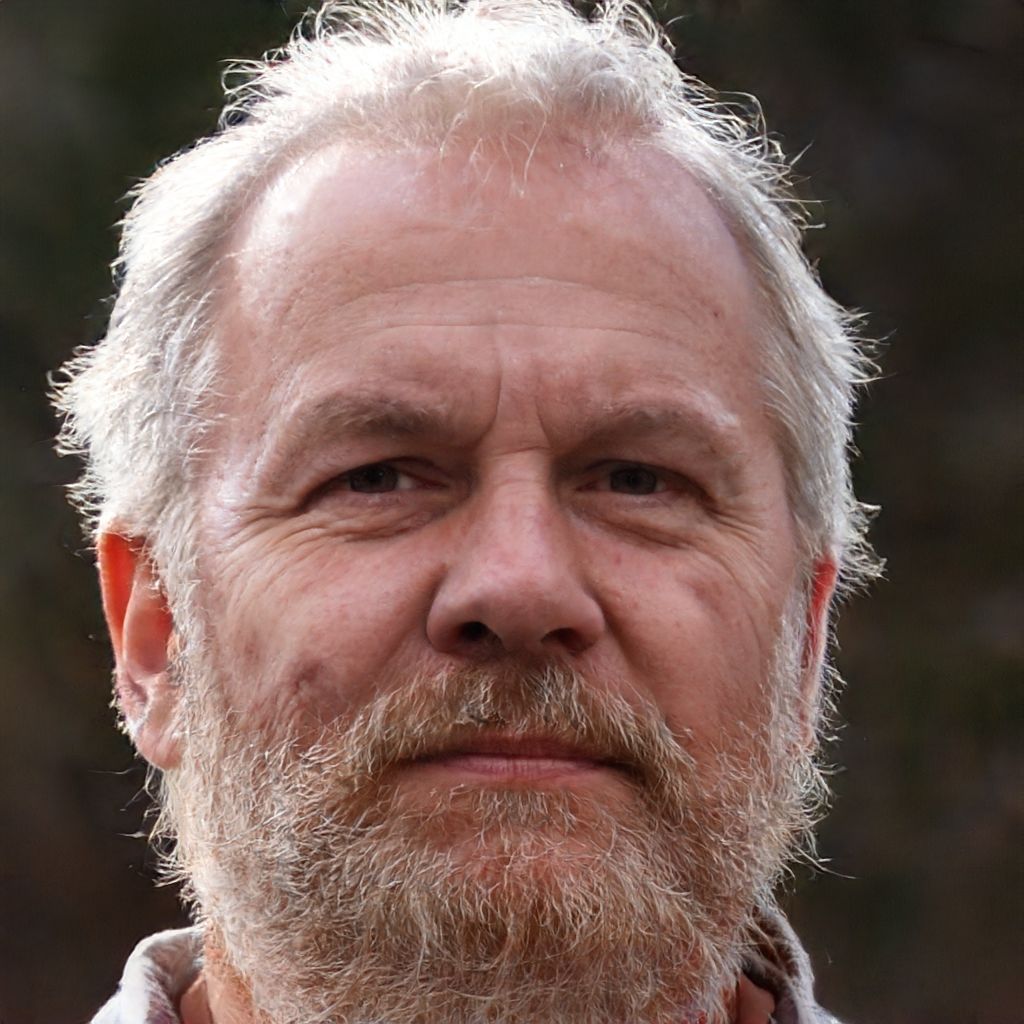 Arnold is a trucking veteran, recognized trucking expert and founder of ELDfocus. Arnold has spent the last 25+ years in the trucking industry & travelled thousands of miles across the US.