Switchboard is a Vancouver-based ELD company offering hardware and software. The company was founded in 2015. While a relatively new company, Switchboard gets strong support from industry and users alike. The company completed a round of seed funding in 2019, using the funds to reduce the cost of their proprietary ELD module by $50. Switchboard is one of the only ELD providers to offer ELD with no monthly costs. And, with an eventual goal of driving ELD device costs down to $100, the company aims to be the cheapest on the market.
The Switchboard ELD device costs $200 upfront. There are no monthly costs. Instead, you pair the device with your mobile phone or a Switchboard tablet. You will have to pay data costs, which should be about $15 per month with most plans. Switchboard supports ELD compliance, HOS logs, and DVIRs for full FMCSA, DOT, and NSC compliance.
Compare 4 Fleet Tracking Quotes & Save:
This Switchboard review covers their ELD, pricing, services, and other offerings to help you decide if the brand is right for your fleet.
Switchboard ELD Pricing
| ELD Model | Cost |
| --- | --- |
| Switchboard ELD/HOS Module SB1 | $200 |
Switchboard hardware includes one electronic logging device, one tablet, and a range of accessories including Y-cables and adapters.
ELD tablet – $200 (Mount not included;

this

costs

$27.50 extra)

ELD – $200

Trailer Tracker – $150

Extra Cables (9-pin, 6-pin, heavy-duty, light duty) – $40

Enterprise package (ELD, Tablet, Tablet Case, mount, adapters, chargers) – $400-$420
Currently, Switchboard is one of the only ELD providers without a monthly contract fee. Garmin, Blue Ink, VDO Road, and National Carrier Exchange offer some options without a monthly fee. However, this does mean that if you're looking for a budget solution, Switchboard is one of your top ELD choices. However, Switchboard also offers premium subscriptions for other services including fleet management, GPS tracking, etc.
Premium Services (web portal) Subscription – $10 per month

Data Plan (US/Canada) – $15-$20 per month
Switchboard uses a yearly term for their premium services. You can cancel at any time within the first 60 days. In addition, if you miss the cancellation date, you can cancel the auto-renew within the first 30 days and only pay for the period of service used.
Switchboard costs just $200 + 180 per year in mobile data costs per vehicle for the cheapest plan. With an enterprise tablet bundle, premium services, and a premium bundle, you can expect to pay $420 upfront + 360 per year. Both make Switchboard ELD one of the cheapest solutions available.
Compare 4 Fleet Tracking Quotes & Save:
Switchboard ELD/HOS Module SB1
The SB1 is a budget ELD model. It is a BYOD, meaning it must be attached to a tablet or mobile device to be ELD compliant.
ELD Compliance with tablet or app

FMSCA

Section 49 CFR 395.34c compliant

DOT Compliance

HOS compliance

OBDII /JBUS compatible (6-pin, 9-pin, Volvo, Mack)

GPS tracking (with premium service)

Third-party app support for

Drivewyze

& similar

DVIRs
Switchboard Features & Benefits
Switchboard is a relatively new ELD company. Unlike many competitors, the provider keeps a strong focus on ELD and HOS compliance. Nearly all features are built around Hours of Service, RODs, and compliance. Switchboard also offers some other tools including a new dashcam, trailer tracking and sensors, and a premium fleet management system. The current interface offers simplicity, ease of use, and one of the most affordable ELD solutions available.
FMCSA Compliance
The Switchboard ELD is fully FMCSA compliant. The tablet/device or mobile phone/device pairing meets all guidelines set by the ELD mandate. This means you can collect data, maintain logs, and fully comply with the mandate with the Switchboard solution. The device is registered with the FMCSA. However, it is your responsibility to ensure the driver runs the app in the truck with the tablet or their own mobile phone.
HOS Compliance
Switchboard delivers a full HOS compliance solution as part of their ELD app. The device automatically logs the vehicle as moving when the vehicle is in motion for more than 10 minutes or when the vehicle exceeds 5 miles per hour. Drivers can log in, set status, and view HOS timers on the dash display. The app automatically displays time till break/time till HOS violation, hours remaining, and status.
Plug & Play Installation
Switchboard's ELD app plugs into the OBDII/JBUS port in your vehicle. This diagnostics port provides power to the ELD device. The device then collects all engine data including vehicle diagnostics, speed, etc. In most cases, setup and installation will only take a few minutes.
The ELD device comes with your choice of 6-pin, 9-pin, heavy-duty, or light-duty cable. You can also order extra cables at $40 per to use the ELD with more than once CMV.
DVIRs
The app automatically prompts drivers to fill out pre and post-trip driver vehicle inspection reports. Switchboard saves DVIRs to the app and mobile phone. If you pay the $10 per month, data syncs to the web portal where you can store it for the required 6 months.
Compare 4 Fleet Tracking Quotes & Save:
DOT Mode
Switchboards app includes a DOT compliance mode. Here, you can simply tap a choice on screen to give safety and security officers a version of the app designed for their needs. Officers can quickly view RODs and send ELD data directly to the FMCSA for compliance purposes. DOT mode offers access to logs, RODs, and FMCSA.
Additional Fleet Management Solutions
Switchboard keeps its focus on HOS and ELD. However, in April of 2020, the brand launched several new features including a trailer tracker and added fleet management solutions. These are available as part of the existing service and for an added fee.
Fleet Management
Switchboard's Premium Services include an onboard portal with fleet management. Here, dispatch receives live access to a portal with GPS tracking, vehicle diagnostics, and driver performance management.
GPS – View fleet route and historic data in real time. Switchboard does not offer real-time tracking with the ELD solution. However, you can get real-time tracking with the GPS trailer tracker.
Vehicle Diagnostics – The Premium Services package grants access to vehicle diagnostics and fault code data pulled from the OBD II port. Dispatchers can view an overview of vehicle health, condition, speed, fuel consumption, and fault codes. This can help you make repair and maintenance calls more quickly, while improving and monitoring vehicle condition and costs.
IFTA Fuel Report – Switchboard combines GPS data with fuel consumption data to generate IFTA reports. The solution tracks driving hours per jurisdiction. You will have to upload fuel costs and purchases yourself when reporting data.
Trailer Tracking
Switchboard's trailer tracker costs $150 per unit. You can also expect to pay an additional $15 per month for a data plan. The GPS tracker includes integrated sensors, a cellular chip, and motion detection. It also offers onboard humidity and temperature tracking, making it suitable for reefer and food transportation. Switchboard Maps offers real-time asset tracking, geofencing, and integration into the full Switchboard platform.
Weigh Station Bypass
The ELD app integrates weigh station bypass functions. Drivers can see weigh stations on route planning, auto-bypass when eligible, and save wait and weigh time.
Dashcams
Switchboard offers a forward-facing dashcam. The service was introduced in April 2020 and is only available with a custom quote and demo. Switchboard streams live video feeds to the cloud portal, where dispatch can view in real-time. Like competitor solutions, Switchboard also flags and highlights video feeds related to incidents such as sudden stops, harsh cornering, and potential collisions. The app automatically matches video data up to accelerometer and vehicle data to give dispatch a complete picture of what happened and why.
Compare 4 Fleet Tracking Quotes & Save:
Installation Process of Switchboard ELD Device
The Switchboard ELD device is completely plug and play. Installation should take a maximum of about 10 minutes.
Make sure the vehicle is outside

Plug the OBDII cable into the ELD device

Plug the OBDII cable into the vehicle diagnostics port

If you are using the Switchboard tablet, install the dash mount and plug the tablet into the vehicle via the included cigarette lighter conversion cable.

Turn the vehicle on and idle until the table and ELD turn on

Sign in to the tablet via your Switchboard credentials

Connect the tablet to the device via the on-screen prompts
The ELD is plug and play, meaning you can easily move it between vehicles. You can set up vehicles in the app or in the web portal depending on which service level you choose. You can also add drivers and co-drivers in the app or portal, depending on service level.
Compare 4 Fleet Tracking Quotes & Save:
Switchboard ELD Reviews & Ratings
Switchboard is a budget-friendly ELD provider with a strong HOS-centric solution. This is a far cry from competitors like Samsara or Trimble, which offer a much broader approach to fleet software and services. Switchboard's dedication to HOS is a positive thing for many. Users consistently praise ease of use and interface simplicity. Minimal features mean the app is easy to introduce to drivers, and several fleet owners claim the lack of learning curve has saved them money.
Some customers point out that customer service may be slow. Some users also report early issues with the app crashing, but update to mention they are no longer present. Others report consistent quality from the beginning, which might point to some areas having stronger connectivity and stability than others. Overall, Switchboard is consistently reported as incredibly easy to use, functional, and quality for the money.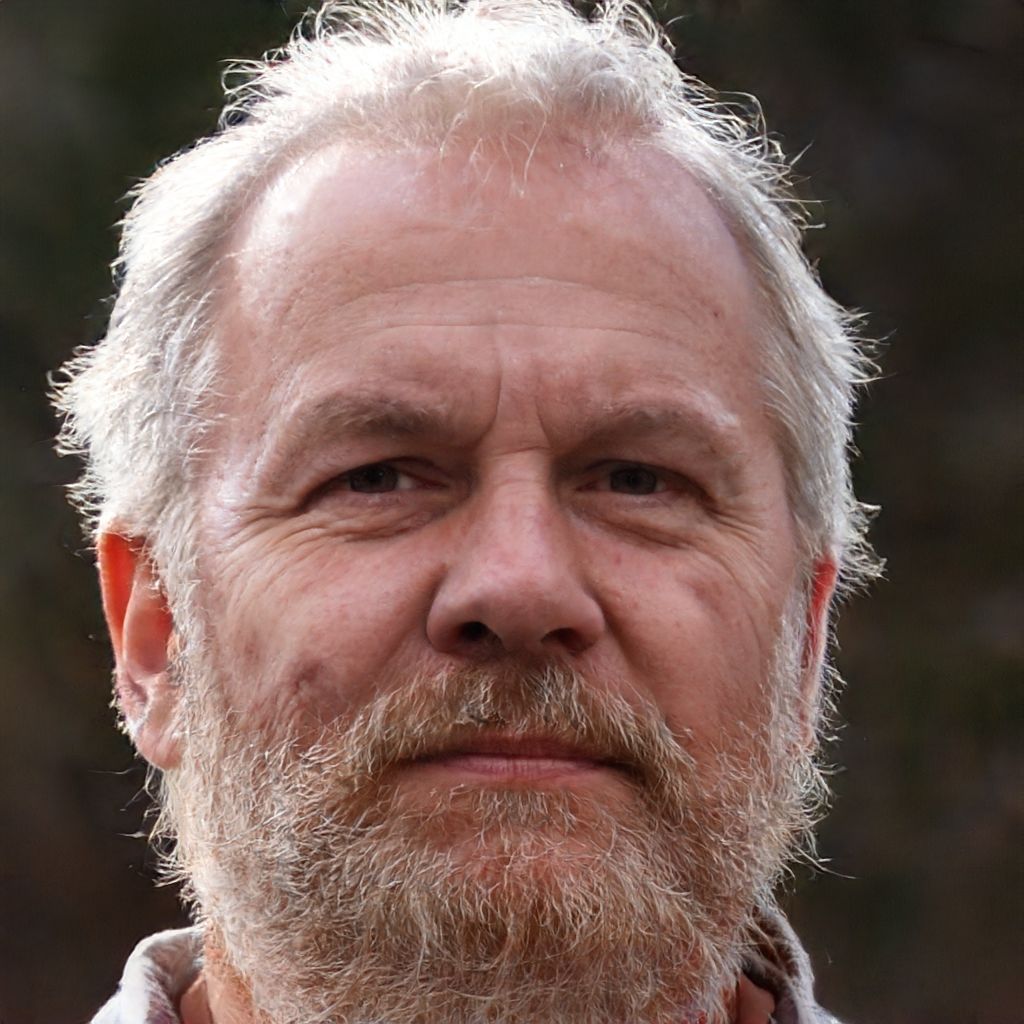 Arnold is a trucking veteran, recognized trucking expert and founder of ELDfocus. Arnold has spent the last 25+ years in the trucking industry & travelled thousands of miles across the US.