Asset tracking systems are essential to any fleet wanting to keep track of non-powered assets. These might include trailers, equipment, or even old vehicles. But, asset tracking devices allow small and large fleets alike to track location, monitor usage, and prevent theft. As a result, asset trackers can be a valuable part of fleet tracking as a whole – offering security and assurance, no matter how large the fleet.
Here, GPS tracking is normally the primary service offered by asset trackers. However, some provide additional services, like temperature management, proximity alerts, and alarms. These alerts can track to temperature, to location, to asset speed, or even to use outside business hours. Essentially, asset trackers can give back office full insight into how and when assets are used. This, in turn, greatly contributes to security, to asset management, and to anti-theft.
For example, if you can immediately see where an asset is from a dashboard, you can more easily decide which asset to use on a new project. If you can see usage data and statistics, you know which assets aren't being used enough. And, if you have maintenance data up, you can easily see which assets frequently require maintenance. Over time, that can help to reduce costs. Plus, GPS asset trackers mean you'll always know where every piece of equipment and every trailer is. So, you can easily pair assets with trucks and drivers, recover them in case of loss or theft, and identify them in case of accidents and damage.
The table below is a list of asset tracking system providers & management companies operating in the US market.
| Company | Upfront Costs | Monthly Cost Per Vehicle* |
| --- | --- | --- |
| AMS (Asset Monitoring Solutions) | $125-$0 | $17.30-$19.99 |
| Autoconnect | $109-$229 | $16.99+ |
| AT&T Fleet Complete | NA | $10+ |
| Atti Fleet Tracking | NA | NA |
| Automile | $99-$299 | $19.90-$25.90 |
| AwareGPS | $79.99 | $14.99-$19.99 |
| Azuga | NA | NA |
| Brickhouse Security | $17.97+ | $12.99+ |
| BTracking | $179-$309 | $12.49-$14.49+ |
| Clearpath GPS | NA | $15-$25 |
| Coretex | NA | NA |
| ERoad | NA | $25+ |
| Fleetlocate by Spireon | NA | NA |
| Geotab | NA | NA |
| goFleet | NA | $10-$100 |
| GPS Insight | NA | NA |
| GPS Trackit | NA | NA |
| InTouchGPS | NA | NA |
| Keeptruckin | NA | NA |
| Linxup | NA | $19.50+ |
| Mix Telematics | NA | NA |
| NexTraq | NA | NA |
| Omnitracs | NA | NA |
| One Step GPS | NA | $13.95+ |
| OneView Pedigree Technologies | NA | NA |
| PCS AT&M | $375+ | $1000+ (not per device) |
| Powerfleet | NA | NA |
| Rand McNally | NA | NA |
| Rhino Fleet Tracking | $29.95-$99.95 | $9.95-$15.95 |
| Samsara | NA | NA |
| Switchboard | NA | NA |
| Teletrac Navman | NA | NA |
| TitanGPS | NA | NA |
| Track Your Truck | NA | $22+ |
| Trimble Fleet Management | NA | NA |
| TruckSPy | NA | NA |
| US Fleet Tracking | $129-$199 + $19.95 setup fee | $24.95-$79.95 |
| Verizon Connect | NA | NA |
| Webfleet | NA | NA |
| Wialon | NA | NA |
| Zonar Systems | NA | NA |
*Please note, prices were accurate at the time of research and writing. However, this may no longer be accurate at the time of writing. In addition, all asset trackers are listed in alphabetical order and not in any order of preference or quality.
Below we've written a profile on each asset tracking provider in more detail.
1. AMS (Asset Monitoring Solutions)
AMS delivers international fleet management across the U.S., Canada, the UK, and Europe. With three distinct non-truck asset trackers available, including custom solutions for boating, AMS offers a wide range of solutions.
Fleet and trailer trackers from $17.30 per month with an upfront payment of $125 per device

Monthly costs of $19.99 with a 36-month contract (no upfront costs

Waterproofing and rugged models available

Powered and non-powered asset trackers available

GPS asset trackers with satellite antennas

Multi-roaming SIM-card equipped options

Autonomous devices with up to 1000 days of data available

App and single dashboard for back-office management

Suitable for trailers, powered assets, and heavy equipment
2. AutoConnect
Autoconnect's low-cost GPS asset trackers, designed for use in heavy equipment and powered assets. But, with scaling from 1-1000 assets, it's an ideal solution for small fleets looking for non-invasive solutions.
Plug & play asset trackers with minimal setup (not available on all asset trackers)

Costs from $16.99 per month

Costs $109.95 with 3+ GPS trackers or $229.95 with one tracker

Offers geofencing and live GPS tracking

Live asset reporting, including location, speed, etc.

Vehicle diagnostics for OBD equipped vehicles

Route optimization

Idle time reporting

Asset management

Integration int dispatch tools

Driver ID management
3. AT&T Fleet Complete
AT&T Fleet Complete offers one of the largest fleet tracking solutions in the U.S. At the same time, its GPS asset trackers are available by the unit, for an affordable rate.
All GPS trackers are connected to the AT&T network

Location tracking

Humidity, temperature, and light exposure monitoring

Impact status

GPS tracking and geofencing

36-month contract and term

From $10 per month, with installation fees

Plug and play installation for powered & non-powered vehicles

Full cloud management for real-time data

Solar options available
4. Atti Fleet Tracking
Atti's asset tracking GPS systems include standard, shadow, and highly secure trackers. This makes it easy to fully secure your trailers and other assets, with or without driver knowledge.
Three asset tracker modules available

Weatherproof design

4G/5G cellular or satellite options available

Replaceable batteries that last up to 5 years

Programmable alerts for geofences, location, etc.

10 second updates

Solar modules available

Shadow trackers can be hardwired or plug and play, for complete security

Live asset tracking across the U.S.

Global connection and coverage anywhere there is network connection
5. Automile
Automile delivers 4 distinct asset trackers, with prices starting from $99. That makes it one of the better asset tracking companies for small-to-medium and especially mixed fleets.
Suitable for bikes, electric vehicles, equipment, trailers, & more

GPS trackers cost $99-$299 depending on model

All models IP67-rated for water resistance

Integrate up to 10 sensors for temperature, humidity, etc.

GPS motion sensor

Uses AT&T network on LTE

Installs with zip ties or screws

Live map tracking with travel history

Geofencing

Battery alerts and updates
6. AwareGPS
AwareGPS delivers two asset GPS tracking systems over the AT&T network. Its solution is ideal for small-to-mid-size fleets in need of light tracking for trailers, powered vehicles, and heavy equipment.
Rugged and non-rugged asset trackers available

IP66 rated devices

3-month rechargeable battery on the standard and 8-day rechargeable battery on the mini

$79.99 per device with $19.50 or $14.99 monthly fees

Alerts for asset movement, power on/off, after hours usage, or no signal to the tracker

Maintenance tracking and updates via the mobile app

Motion-activated sensor

GPS reports every 10 minutes while powered / every 24-hours while on battery power

Hardwired and free installation options available

No contracts
7. Azuga
Azuga's GPS and trailer trackers link to real-time GPS with full integration into dispatch and transit. That makes Azuga a great option for tracking company assets across back office and route or dispatch management.
Two asset trackers

Rechargeable asset trackers available

Up to 5- years of battery

No pricing without a custom quote request

Full integration into dispatch

In-transit alerts with real-time GPS (updates every 10 minutes)

Mobile app for updates and mobile tracking

Set alerts for location, unauthorized use, time of day, etc.

Optimize asset utilization

Asset scheduling
8. Brickhouse Security
Brickhouse Security specializes in a GPS asset tracking system for mid-to-enterprise fleets. In fact, the organization provides asset tracking, with major clients including the New York State police.
Wireless enabled trackers with LTE connections

No contracts

Prices start from $12,99 per month, with a best-price guarantee

4 asset tracker options

Devices cost from $17.97

Geofencing capable

Motion updates sent every 15 minutes

WIFI and GPS tracking enabled

Up to 5 years of battery

IP-67 rated
9. BTracking
BTracking offers tracking across trailers, heavy equipment, and other vehicles. Its company asset tracking solutions are geared towards fleets of >1000.
Costs from $179.99 but up to $309.99 depending on model

Trailer and asset configuration

Zigbee connectivity

Motion sensor to detect movement and tilt

Built-in accelerometers

IP67 enclosures

Low-battery notifications

Solar options available

Wired connections available

Ignition recognition and power tracking available

Costs from $14.49 per month with one asset and $12.49 per month with 10 assets + a 2-year contract
10. Clearpath GPS
ClearPath GPS is an asset tracking provider geared towards mid-size fleets. The solution also offers full trailer management, including asset utilization for trailer pools. Therefore, you get more than just security and theft prevention.
$15-$25 per month for powered and non-powered assets

Live map view of full fleet

Fleet utilization metrics

Track trailer pools and asset utilization

Dual-powered, battery powered, and solar-powered trackers available

Device pricing available on request

Identify trailers and assets closest to job sites

Track load/unload times

Set alerts for ignition, engine hours, maintenance, etc.

Track time on site for heavy equipment
11. Coretex
Coretex is one of the largest fleet management solutions for SMEs, with extensive trailer and reefer tracking solutions. That includes full ABS/EBS fault codes for trailers – with full integration into WABCO, Bendix, and Haldex braking systems.
Set up and track individual trailers and configurations across all fleet sizes

Unpowered tracking available for up to several months

Solar panel models available

Install door monitoring alerts with workflows for different scenarios

Integrate sensors for door locks and trailer locks

Link trailers to the correct tractor using PLC, so drivers always know when they have the right trailer

Pricing only available on request
12. ERoad
ERoad is one of the world's largest fleet management systems. It makes sense that its commercial asset trackers are some of the best you can choose. In fact, ERoad partners with Phillips Connect to deliver a full line of asset trackers and sensors.
3 asset tracking options

Pricing from $25 per month (actual pricing only available with a custom quote)

Solar-powered solutions available

Batteries support up to 10,000 events

Real-time location tracking with geofences

Time-on-location and arrival/departure notifications

Maintenance scheduling and monitoring

Trailer and asset utilization management

Full integration into dispatch
13. Fleetlocate by Spireon
FleetLocate delivers a fully modular fleet and asset tracking solution, with smart features. The company is also one of the only business asset trackers to provide real-time cargo-sensing. However, this solution is primarily designed for trailer and cargo assets.
2 asset tracking solutions available

Solar or battery powered trackers

Additional sensors including solar panels, temperature, cargo sensor, door sensor, liftgate monitoring, and ATIS/TPMS (PSI) sensors

Suitable for dry-vans, chassis, flatbeds, liftgates, reefers, and tankers

Pricing available on demand

Cargo load detection including load shift

Camera support, with image storage for up to 45 days
14. Geotab
Geotab offers one of the world's most popular fleet trackers. It also offers GPS tracking devices for assets like trailers, containers, generators, and heavy equipment. Plus, with multiple options from different brand, Geotab ensures every fleet has solutions that meets its needs.
8 Asset tracking brands available including Phillips Connect and Geoforce

Integration into maintenance tracking

Connect sensors for temperature, light changes, impact, and other data

Set up geofences with alerts for entering/exiting

Report full asset utilization, including dwell time, yard movement, and exit/entrance times

Manage maintenance costs and maintenance periods

Bluetooth asset trackers available

Costs available on request, based on number and type of asset trackers chosen
15. goFleet
goFleet offers a full range of GPS and satellite asset tracking, for full visibility of any fleet. Plus, with custom solutions for temperature tracking and reefers, goFleet is a great solution for mixed fleets.
Heavy equipment and trailer trackers available

Additional sensors to monitor temperature, humidity, barometric pressure, battery power, light exposure, and motion or impact

Real-time GPS tracking

Geofencing and alerts

Plug and play designs

Up to 10 years of battery life on some models (best in the industry)

Asset utilization optimization, with assets linked to facilities and locations

Cold chain management tools

Cellular and BLE options

Pricing only available with custom quotes
16. GPS Insight
GPS Insight specializes in GPS tracking devices for assets. While the company does provide some full fleet management tools, its primary specialization is asset management. That makes this brand a great call if you're mostly concerned about monitoring locations and assets.
Powered and non-powered solutions available

Maintenance management

Asset location updated every 10 minutes

See run-time per location

Track utilization across trailers and equipment

Integrate additional sensors for temperature, humidity, ignition, etc.

Integrate added security features, like Bluetooth-powered driver ID and remote panic buttons

Link reports and dashboard to dispatch for asset utilization optimization
17. GPSTrackit
GPSTrackit offers GPS asset tracking solutions for trailers, heavy equipment, and non-powered devices. Unlike most competitors, GPSTrackit is heavily geared towards heavy equipment, making it a good choice for mixed and construction fleets.
GPS updates every 10 minutes, with real-time pings available

Geofencing with alerts

After-hours alerts

Maintenance alerts and maintenance tracking

Extra tools like remote start disable

Full integration into billing, payroll, and dispatch

Hardwired devices

Pricing only available on request
18. InTouchGPS
InTouchGPS offers a range of GPS tracking for your fleet. This includes hardwired and battery-operated devices designed for powered and non-powered assets. It's also one of the only brands on the market that uses AAA batteries – meaning you won't have to worry about recharging batteries while on site.
Multiple product options

Pricing is only available on request

Simple GPS trackers with GPS and positioning alerts only

Tamper alerts

Adjustable ping rates

30–60-day battery life

External antennae on GPS devices

Custom mapping and landmarking or geofencing

Free mobile app
19. Keeptruckin
Keeptruckin is America's most popular fleet management system. And, with asset tracker technology fully integrated into its dashboards and fleet management, there's no reason not to have both. However, if you want "just" an asset tracker, Keeptruckin may not be the best fit.
Solar-powered asset gateway tracker

Trailer trackers may also charge via the 7-way trailer connection

GPS updates every minute with real-time pings available

Geofences and alerts available

Dwell Time, Dormancy, and Mileage reports available per asset

Set alerts

See historical as well as real-time data

Pricing only available on request
20. Linxup
Linxup delivers low-cost asset tracking suitable for trucks, trailers, heavy equipment, and most other devices. In addition, as one of the few solutions not geared towards ELD, this cloud-based asset tracking solution is fully built around GPS.
Plug & Play or Hardwired GPS trackers available

GPS reports every minute with real-time pings

Pricing from $19.50 per month

Solar-powered options available

Up to 3 years of battery life

Additional sensors for temperature

Automatic notifications for unauthorized movement

Still & idle location racking

Utilization monitoring

Full cloud access and reports
21. MiX Telematics
MiX Telematics delivers a full suite of asset tracking tools, including GPS trackers and a cloud app. Like most competitors, MiX blends vehicle and asset tracking, making it a good fit for tractor and trailer fleets looking for insight into trailer utilization.
Wired asset tracker for powered assets

Battery-operated tracker

Wireless locator for nonpowered assets

Service and licensing reminders per asset

Historical tracking data including trip replays

Life information streams

Detailed reports

Battery status and signal status alerts
22. NexTraq
NexTraq is Michelin Group's asset management solution. This makes it accessible, available across most of the U.S., and easy to find service for. In addition, NexTraq is one of the few satellite tracking solutions.
Multiple powered and battery-powered asset trackers

Suitable for tethered and mobile assets

Up to 18 months of battery life

Solar powered asset trackers available

LTE or satellite tracking available

Real-time location tracking, with 1–20-minute updates available

Weatherproof trackers

Pricing available on request
23. Omnitracs Solera
Omnitracs is one of the largest fleet management and telematics platforms on the market. It's also one of the most popular providers of tracking solutions.
Real-time driver tracking

GPS

Pricing and models only available on request

Route optimization and management

Trailer utilization management

Full integration into dispatch and load management

Additional sensors such as temperature and humidity sensors available

Unauthorized use/door open reports

Monitor usage to prevent trailer over use
24. OneStepGPS.com
OneStepGPS.com offers a diverse asset management solution. It's also one of the only GPS trackers with full integration into JDL and Caterpillar VisionLink. That makes this provider stand out for anyone using those systems.
No upfront fees

Costs from $13.95 per device, per month

Solar powered asset trackers available

Up to 10 years battery life

IP67 waterproof

Motion detection

Tamper alerts (wired only)

Utilization optimization with idle time tracking

Detention and location tracking

Sensors for door open, temperature, humidity, etc.

Adjustable updates, with pings every 30 seconds when wired
25. OneView Pedigree Technologies
Pedigree Technologies' OneView offers an asset management package with cellular or satellite data. OneView's platform is also fully cloud based, with custom solutions across industries like food, retail, equipment, fleet management, equipment rental, and others.
Plug & Play asset trackers

Satellite or cellular data

GPS tracking with adjustable pings (daily to once per 10 minutes)

Automatic alerts via email or SMS

Geofencing

Customizable reports

Suitable for trailers, powered assets, and heavy equipment

Data integrates into the OneView system for equipment management, work orders, customer alerts, etc.
26. PCS AT&M
PCS delivers fleet and asset tracking solutions designed for trailers and fleet management. The app also offers custom load and shipment management tooling integrated into the asset tracking app, making this a great choice for mid-size fleets. However, with high upfront costs and no granularity for reducing costs, this is a best fit for fleets that need a full-service solution.
Starts from $1000 per month with a $375 setup fee

Set delivery and arrival times and track by late and arrival status

Track availability for improved asset utilization

Track load weight and max, to see when each trailer can take on more cargo

Detailed load information associated with each trailer
27. PowerFleet
PowerFleet offers multiple GPS asset trackers with full sensor capability. These are primarily designed for cargo and container assets. In addition, the solution is designed for bigger fleets and you'll have to request a quote to see pricing.
Custom solutions for installation inside storage containers and cargo

Camera-enabled asset tracking

Temperature, humidity, light, & pressure tracking

Door-open/close alerts

Movement alerts

LTE with 3G fallback

Solar charging or battery options available

Full asset tracking

Asset utilization tracking

Load-time monitoring
28. Rand McNally
Rand McNally is one of the most popular ELD providers in the country. But, it's real-time asset tracking solutions are also a great option, whether you need ELD and fleet management or just asset management.
Pricing available on request, but typically competitive

Solar-powered and battery powered trackers available

Suitable for stationary (highway signage, generators) and mobile (trailers, heavy equipment, containers) assets

Pings every 30 minutes when in motion or every 24 hours when stationary

Up to 90 days of battery

Pre-configured installations install in minutes with zip ties or bolts

Runs on LTE
29. Rhino Fleet Tracking
Rhino Fleet Tracking offers asset tracking and management solutions designed for fleets, cargo, and assets. These trackers vary considerably in offerings, with options for containers and cargo as well as service vehicles and equipment. Plus, with the option to develop OEM integrations for most software, Rhino is an easy choice for brands using original software for fleet tracking.
Powered and battery powered trackers available

Asset trackers range from $29.95 to $99.95

Monthly service costs average $9.95-$15.95 per tracker

Up to two years of battery

Integration into Google Maps for tracking

Geofencing and alerts

Weatherproof trackers

Set ping rate at daily or every 10 minutes

Open API for full integration into most systems
30. Samsara
Samsara offers GPS asset tracking designed for equipment and construction sites – with software designed around powered asset tracking. The provider's equipment reporting also integrates into its fleet tracking solutions. However, Samsara offers one of the strongest asset tracking-only solutions available.
GPS tracking for powered and non-powered vehicles

Custom solutions for stationary and temporarily stationed equipment

Powered solutions to monitor equipment status

IP69K-rated waterproof enclosures

Tracking over LTE

Set ping rates

Add additional digital sensors or logic controllers for automation

Track utilization

Set alerts for geofences, uptime, allowed runtime, etc.

Pricing is available for custom quotes only
31. Switchboard
Switchboard's asset tracking and management solutions cover trailers and cargo. Plus, with full integration into general fleet management, Switchboard is ideal for cargo-only fleets. However, asset tracking is only available with an enterprise plan. This means Switchboard may not be the best fit for small fleets or owner-operators looking for trailer tracking.
Powered asset trackers for trailers with 7-way connections

GPS tracking with pings every few minutes

Set geofences and alerts when vehicles move in or out of those areas

Add additional sensors to track temperature, humidity, or door open/close

Track asset utilization

Monitor detention time to minimize costs

7-year guarantee on all asset trackers (best in the industry)
Teletrac Navman offers extensive tracking and fleet tools for nearly any industry. In addition, its GPS asset tracking solutions are customizable per vertical, so you always get the exact solutions you need.
Create a modular software solution around the assets you have to track

Implement jobsite management and track time on site

Powered and non-powered asset trackers

Ideal for trailers, heavy equipment, reefers, and more

Custom quotes available on request / no upfront pricing

Maintenance tracking and scheduling per device




Geofencing and devices

IP67 rated

Integrates into OEM under the AEMP standard

Generate QR codes per asset
33. TitanGPS
TitanGPS is used by thousands of fleets for its GPS tracking solutions. These include custom and customizable software applications per vertical. For example, TitanGPS offers custom solutions for trailers, for snowplows, and for other specific heavy equipment.
9 different asset tracking modules available

Powered, battery powered, and solar powered trackers available

Pricing only available on request / no upfront pricing

Up to 3,400 reports per battery (e.g., 8 years of battery life with daily pings)

Sensor options for door sensors, temperature, etc.

Geofencing and alerts

Software for utilization management

Location and downtime management
34. Track Your Truck
Track Your Truck is a fleet management solution offering GPS asset tracking solutions for small-to-mid-size fleets. With a small customer care team, it's also a great choice for owner-operators in search of low-cost but small-business friendly solutions.
Costs from $22 per month, per device

Satellite and LTE tracking available

Receive location pings every 15 minutes (or every 4 hours on the internal battery)

Hybrid powered/battery trackers

Geofencing and alerts

Depot-to-depot tracking

Internal antennas to prevent tampering

Runs on Lithium AAA batteries (good for 700+ updates)

Low battery notifications
35. Trimble Fleet Management
Trimble's GPS tracking solutions include 6 tracking devices and a unifying software platform to manage data across the full fleet. Trimble optimizes for tractor and trailer fleets. However, its tracking devices are suitable for cargo containers, heavy equipment, and even stationary assets.
Custom solutions built using GPS hardware that meets your needs

Up to 12-channel GPS receivers

Track arrival/departure times

See global asset location

Fully battery powered options available

Geofencing
36. US Fleet Tracking
US Fleet Tracking offers 2 asset trackers as well as software, intended for fleet and cargo management. Plus, with tools available per item and transparent pricing, this is a great fit for small fleets.
GPS trackers cost $129 and $199

Wired and battery powered trackers available

Extra batteries available

Some devices have a $19.95 setup fee

Tracking costs $24.95 per month with updates every 8 hours or $79.95 with updates every 5 minutes

Geofencing and alerts

No monthly contracts

Speed alert notifications
37. Verizon Connect
Verizon Connect's GPS and asset tracking software with custom solutions for equipment, trailers, and high value assets. Plus, with global coverage across Verizon's LTE network, this is a great option for even the largest fleet.
Hardwired and battery powered asset trackers

Software for asset utilization

Track usage and travel data and map to scheduled maintenance

5 years battery life for powered assets, 10 years for non-powered

Tamper-proof devices

IP67 weatherproofing

Customize ping rates based on device movement

Set geofences and alerts

Add additional sensors for temperature changes, vibration, door movement, etc.
38. Webfleet
Webfleet solutions offers extensive fleet management tools, as well as GPS asset monitoring solutions. These are primarily designed for trailers and cargo but fit into mixed fleets as well.
GPS tracking with pings every 5 minutes

Utilization and management optimization

Instant alerts via SMS or email when assets leave geofenced areas

Set up maintenance alerts per asset

Connect temperature, trailer door status, etc., for additional information

Link trailers to tractors for easier tracking and connection – even when employing owner-operators

5,800mAH Li-ION battery

Daily checks if the equipment or asset is in use
39. Wialon by Gurtam
Wialon is a GPS tracking software platform, which you can attach nearly any GPS tracker to. This makes it a great fit if you already have GPS trackers and simply want to move to different software. Plus, with integration into thousands of GPS trackers, including Suntech, Orbcom, Shenzhen, and others – Wialon is very likely to support your trackers.
Cloud or local hosting for full security

Works with nearly any hardware, including OEM

Offers SDK and an open API

The app supports satellite GPS monitoring

Full customization for what you track and why

Ping devices in real time, down to the split second

Add sensors for additional security or compliance data

Leverage geofences of any complexity and set up alerts
40. Zonar Systems
Zonar's asst tracking is ideal for construction and other heavy equipment tracking. However, with a maximum of four location pings per day, the ZTrak LTE is less suitable for trailers and highly mobile freight.
GPS Tracking over LTE

1-4 Location Pings per day

Internal antenna

5-year replaceable battery

Mount with bolts, magnets, or tie wraps

Waterproof and cold resistant

10 Year lifespan (with replaceable battery)
Asset Tracking Q&A
Choosing an asset tracker means reviewing dozens of fairly similar solutions across different brands. You likely still have questions. This FAQ should help.
What is Asset Tracking?
Asset tracking is normally another name for GPS tracking. Here, you install a GPS tracker onto a an asset. Usually, the tracker is installed in a hidden location, such as on top of the trailer, inside the case, etc. Asset trackers can also be bolted to frames, making them very difficult to remove. Then, these trackers ping an application every few minutes to once a day – giving their GPS location. If the asset goes missing, is stollen, is misplaced, or otherwise has to be found, that GPS data is there to help.
Most also offer additional features, such as sending alerts when assets leave geofenced areas. This means you notice more quickly if something is stollen. Many also link into asset utilization software, so you can track when assets are or are not used – preventing costly rentals or underutilization of existing assets.
What Processes Go into an Asset Tracking System?
Most asset tracking systems use GPS linked to simple software and processes. At their most basic, asset tracking systems push a few updates per day to an app. More complex versions use complex IF and THEN rulesets to push data and alerts when certain conditions are met.
In every case, setting up an asset tracking system means choosing a hardware and software system, and then uploading your assets one a time. This means logging into the software, activating the tracker, setting it up and labeling it, and then installing it according to manufacturer instructions. In some cases, asset tracking providers will handle the installation for you. From there, you can use the software to tailor alerts, set ping rates, and otherwise update each tracker to meet your needs. The only important thing is that you use a searchable and logical naming scheme across all your devices – and one which makes sense as devices are moved.
What are the Benefits of Asset Monitoring?
Asset monitoring can offer a number of benefits. The most obvious of these are loss and theft prevention. If you receive alerts when your assets move outside geofenced areas, you can react in time to recover that asset. This also extends to simple misplacement. If you don't know where an asset is, you can log in and check where it is, saving hours of lost time, especially if you have to drive between sites.
But, most asset trackers offer considerably more value. For example, you might be able to see when assets are used. That allows you to see which assets you do use, which are dead weight, and which you could use more of. You might be able to prevent costly equipment rental by better-utilizing equipment you already have. You can track which specific units are closest to job sites or drivers – making it easier to assign assets based on availability. Or, in the case of trailers, you can track detention time and prevent large costs.
However, the exact benefits depend on the tracker and the software you're using. If you have a GPS tracker that is sending pings once a day, its primary usage is in locating the asset in case of misplacement or theft. If you have a more complicated asset management solution in place, you can do much more with it.
Conclusion
There are dozens of asset trackers on the market. Choosing one of them can be difficult. However, the top asset tracking companies all provide relatively similar services. You can choose based on your existing fleet management, based on costs, or based on specific offerings from the company. If you don't have any of those concerns, your best bet is to do a price versus value comparison and choose accordingly.
If you're taking the latter route, we can help. Fill out the form on the top of the page and we'll request competitive quotes from asset tracking providers – to save you time and money on your new asset tracking system.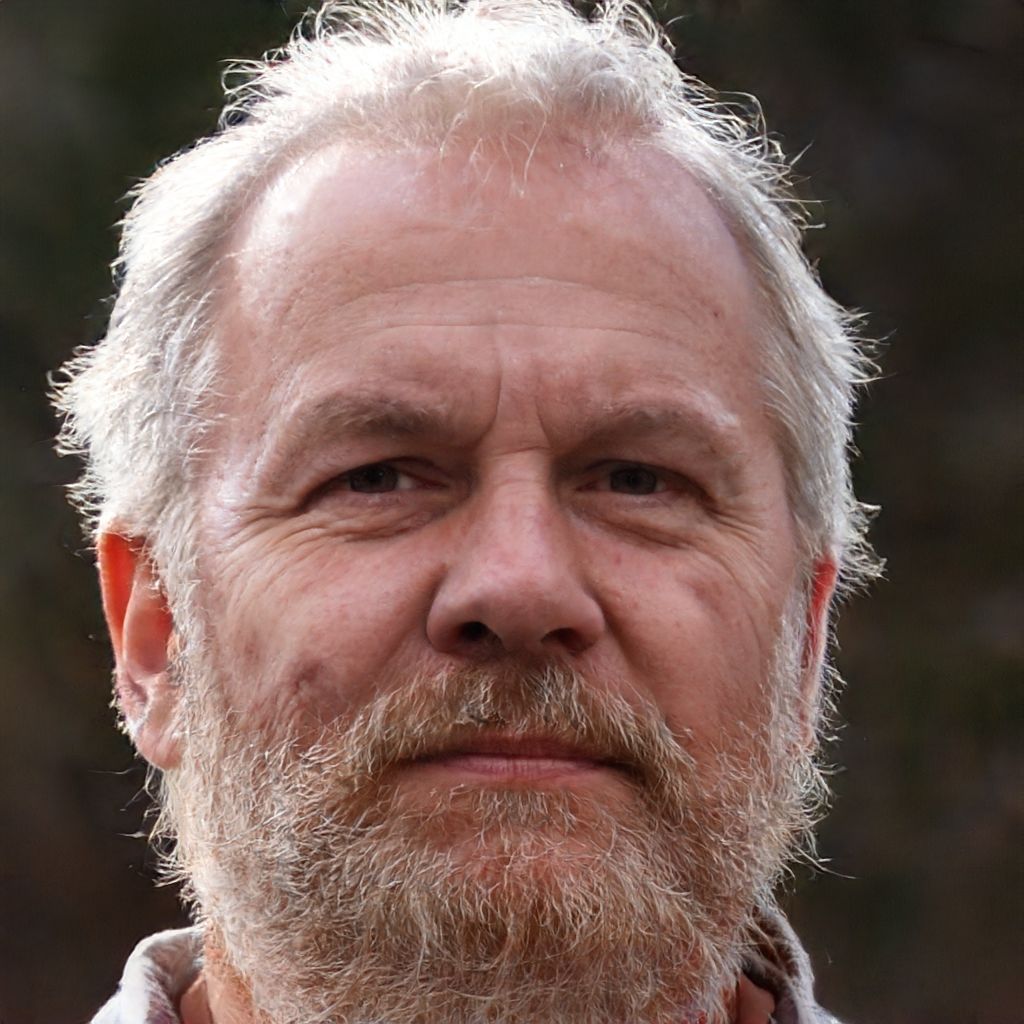 Arnold is a trucking veteran, recognized trucking expert and founder of ELDfocus. Arnold has spent the last 25+ years in the trucking industry & travelled thousands of miles across the US.