Zonar is a fleet management company founded in 2001. The brand launched its first AORDB solution in 2014 and launched its most recent ELD in 2019. While not as well known as some competitors, Zonar is the official ELD provider for Knight Transportation, one of the largest trucking companies in the United States. The brand is also one of the first to certify Its ELD under every FMCSA regulation.
Zonar does not offer standardized pricing. You can purchase the ELD and the ELD tablet upfront. However, pricing is scalable based on a modular subscription. Knight Transportation reportedly pays $70 per vehicle with hardware lease and a full suite of telematics and trailer tracking tools included in the subscription. Zonar ELD devices are FMCSA certified, automatically track logs and HOS, DVIRs, fleet tracking, and much more. With very modular subscriptions allowing fleets to "build their own" solutions, Zonar is a good choice for most fleet types and sizes. This Zonar ELD review covers the brand's hardware, software, and reputation to help you decide if it is right for you.
Compare 4 Fleet Tracking Quotes & Save:
Zonar

Pricing
| ELD Model | Price | Monthly Cost | Yearly Cost |
| --- | --- | --- | --- |
| Zonar V4 Base Kit | NA | $22-$70+ | $264-$840 |
| Zonar V4R Kit | NA | $22-$70+ | $264-$840 |
Zonar uses a modular pricing system for all subscriptions. This means you choose devices, fleet size, and features and Zonar customizes a price for your organization. This scalable system means you don't pay for features you don't use. However, it makes pricing your solution difficult upfront.
Most users find Zonar's offerings to be at least somewhat confusing. However, for an FMCSA certified ELD solution, you need three Zonar products. The Zonar Logs (free with a compatible device), a tablet (Zonar Connect or the modified Samsung Galaxy Tab Active2), and the V4 or V4 rugged tracker to collect engine data. Only the app, the Zonar Logs, is FMCSA certified. It is only FMCSA ELD mandate compliant with the addition of the V4 to collect engine data.
Zonar refused to give us a quote without fleet size and features. However, we were eventually quoted $26 per month for the service package with Zonar Logs, DVIRs, Ground Control fleet management, and HOS. We were quoted an added $22 per month for a tablet and ELD device lease. This quote is based on a small fleet of 8 vehicles, 2 of which are reefers.
Zonar uses a 3-5-year contract term. In most cases, you will pay a $200 fee per device with leasing. You can also choose to purchase hardware. We could not get a direct quote from Zonar for hardware costs. The Zonar ELD device is sold in two options, the Base Kit and the ruggedized model. Both are the same device with different weatherproofing. All tablets, including the Zonar Connect are separate devices without full ELD capability.
The brand uses 6 subscription options (for transit), with premium add-on features. This means Zonar costs can vary significantly depending on actual services, hardware, and which tablet you choose. 5 of these options meet ELD compliance needs.
Compare 4 Fleet Tracking Quotes & Save:
Zonar

V4
The Zonar V4 is sold as a Rugged or a Base Kit option. Both are the same ELD device with different casing. The V4 is a Telematics Control Unit. This device functions as an ELD when paired with the Zonar Logs app. It plugs into the J-Bus diagnostics port in most heavy-duty vehicles to collect diagnostics.
SAE J 1708/1587 and J1939 compatible

Bluetooth, WIFI, and mobile data supported

GPS Tracking

Anti-Tamper System

ELD Compliance with

Zonar

Logs

HOS Compliance with

Zonar

Logs

Ruggedized Version is
The ruggedized version meets IP67 and IP69K ratings. Both feature an onboard battery for GPS tracking while the engine is off.
Compare 4 Fleet Tracking Quotes & Save:
Zonar

Features & Benefits
Zonar offers a large number of fleet tracking tools and options. Fleets can fully manage every aspect of fleet location, vehicle health, efficiency, and fuel, and drivers. Zonar's modular approach to fleet management means you can scale your contract to whatever features you need. This makes them one of the easiest options for brands that need specific functions.
HOS Compliance
The Zonar Logs tracks HOS logs for drivers with support for different modes and light duty and short haul vehicles. Drivers can input status on the tablet when driving. They can also log into the cloud to change status before or after driving without access to the tablet. The tablet itself displays live HOS readouts, with hours remaining in shift, hours remaining till break, and driving hours remaining. Drivers receive on-screen alerts when approaching a violation. Dispatch also receives real-time alerts and notifications of violations. Every driver has a cloud dashboard complete with HOS logs over 6 months, where dispatch can review compliance, check patterns of violations, and review driver performance.
DOT Mode
The Zonar Connect and Samsung Galaxy Tab Active 2 each offer a complete DOT mode. In Roadside Mode, the tablet disconnects from the cradle. Drivers can tap "roadside mode" and hand the tablet off to a DOT inspection official. The officer can view 6 weeks of logs through this mode. They can also send logs directly to the FMCSA or another authority with a single click.
FMCSA Compliance
The Zonar Logs is FMCSA registered. It meets all requirements for ELD mandate compliance when paired with the V4 ELD device and a tablet. As an all-in-one solution, Zonar ensures your fleet is compliant out of the box.
Compare 4 Fleet Tracking Quotes & Save:
Cloud Portal
Zonar Ground Control is a cloud portal for dispatch and administrator use. The cloud portal synchronizes with data from the ELD and tablet device. Depending on your subscription, dispatch can view data like GPS, HOS, violations, driving speed, etc., in real time. The basic ELD subscription includes an ELD manager and a fleet manager. You can upgrade to add on full fleet management.
Log Updates
Zonar is one of the only ELD providers to offer a full log management solution. All unidentified driving hours are flagged for dispatch and driver review. Drivers can manage logs and make changes, with dispatch approval. Administrators can flag logs that look off for drivers to review. While the system is slow and requires sign-off from multiple individuals, this is necessary for ongoing FMCSA compliance.
Additional Fleet Management Solutions
While Zonar offers a full ELD solution, the brand is a fleet management company. This means most of their software and offerings revolve around fleet management. Zonar's GPS tracking, driver management, trailer tracking, and other fleet solutions fit the needs of most types of fleets.
GPS Tracking
Zonar offers a full GPS function through its cloud platform. The brand uses GPS, GLONASS, Galileo or BeiDou satellites to calculate the location. The V4 device pings vehicle location every 10-30 seconds while in motion. It pings vehicle location about once per hour while not in motion. You can also set a specialty antitheft mode, where the vehicle pings more frequently while the engine is off. Zonar's GPS tracking also offers full geofencing options. This means dispatch can track historical route, estimate real-time ETA, and receive alerts when vehicles enter or leave specific areas.
Compare 4 Fleet Tracking Quotes & Save:
Dashcam
Zonar's Coach Smart Dashcam is a forward-facing camera with built-in driver coaching. The camera records the road, tracks incidents, and pushes data to Ground Control. Dispatch can see logs of incidents such as hard braking, speeding, hard turns, and collisions. It also offers audible warnings for incidents such as rolling stops, hard cornering, posted speed limits, tailgating, lane drifting, and hard acceleration. The app also allows administrators to adjust scoring weight for the vehicle based on load and vehicle type. All video uploads automatically to the cloud. Data around incidents stores automatically in a log for review.
Change Management
Zonar offers an optional change management coaching program to help fleets onboard ELD and fleet management with their drivers. This might help you to ensure efficient adoption. It typically includes device training as well, so drivers know how to use Zonar's software and tablets.
Fleet Health
The Fleet Health feature offers full vehicle diagnostics and maintenance tracking. Zonar pulls fault codes and diagnostics directly from the V4 device. Vehicles with Cummins or Detroit engines also offer additional integrations. The dashboard offers maintenance and scheduled inspection management. Managers also see fault codes in real-time and can schedule a repair or inspection. Zonar's OTA Air function also means you can install engine software updates over the air, without going in for maintenance.
Fuel Efficiency Tracking
The ZFuel app tracks fuel usage alongside GPS and terrain data to show how driver behavior impacts fuel usage. The tool shows fleet-wide fuel costs, flags high-fuel trips, and links specific driver events such as speeding to increases in fuel cost.
Asset Tracking
Zonar offers an asset tracker for trailers, non-powered assets, and heavy equipment. Trackers tie into the Ground Control hub, where they can be linked to other assets or to drivers. The battery lasts for 5 years at a standard 1-2 location pings per day. Dispatch can increase the frequency of pings when an asset goes missing or live location tracking is required.
EVIR Verified Inspections
Drivers can make and submit Electronic Verified Inspection Reports using Zonar's inspection tool. Unlike DVIRs, the EVIR uses machine scanning to verify the driver has finished the inspection. You simply install RFID or NFC tags on each location of the vehicle. Drivers visit and scan each location to verify they have actually looked at the zone before completing the report. This may help to reduce faulty reporting and missed logs.
Form Management
Zonar offers a form management application. Drivers can upload invoices, proof of delivery, and other forms. Administrators can store driver licensing and certifications in one place, with the vehicle.
Compare 4 Fleet Tracking Quotes & Save:
Operator ID
Operator ID is a driver verification tool intended to ensure that the correct driver has logged in. Drivers receive a unique RFID card, which they scan in and out when starting trips. Dispatch automatically knows who is behind the wheel, greatly simplifying accountability and ensuring the correct person is logging time.
Installation Process of the Zonar ELD Device
Zonar's ELD device plugs into the vehicle's power system and to the J-Bus port. If your vehicle has a compatible OBDII, JBus 1708/1587, or JBus 1939, you do not need the separate power connector.
Make sure you have the correct cable for your needs.

Zonar

offers a 4 Pin, 3 Wire Power Cable (part# 10007), Light Duty Power Cable (part# 81153), 9 Pin Diagnostic Cable (part# 81523) with optional 6 Pin adapter (part# 81632), and 2 Pin Deutsch Backbone Cable (part# 81517).

Drive your vehicle outside and turn the engine off.

Find placement.

Zonar

recommends mounting the V4 on or under the dash and drilling a hole up for an antenna. Should you do so, consult with the manufacturer for wire placement and specific instructions.

Find the vehicles diagnostic port.

If you are not using the OBDII,

JBus

1708/1587, or

JBus

1939 connectors,

locate

the vehicle's fuse box or another protected power source.

Turn the engine on

Plug the V4 into the diagnostics port

If you are not using

a

OBDII,

JBus

1708/1587, or

JBus

1939, plug the 4-pin cable into a protected power source

Drive the vehicle for a minimum of 100 feet at 5mph to complete setup
Zonar offers complete installation instructions for different cable setups here. The Connect or Samsung tablet links to the Zonar Z4. You may also connect another 4-pin power cable to directly power and charge the tablet.
Compare 4 Fleet Tracking Quotes & Save:
Administrators should add drivers and vehicles into the system before setup.
Complete system check. Wait till all lights are green.

Power on the tablet

Login using the Driver PIN or Driver Card

Verify onboard SIM is active

Connect to WIFI if available

Check that all purchased applications are onboard

Perform initial inspections including testing logs, testing messages, and ensuring map orientation is correct.
Zonar has a different installation process than many competitors. This means it is important to check and follow instructions if you're switching over from another brand.
Zonar

ELD Reviews and Ratings
Zonar is a large ELD provider with a heavy focus on fleet management. The brand is well-known for offering GPS tracking, ELD, and fleet management tools. It also has an extremely popular school and bussing management system. The Zonar ELD is a smaller subset of the brand's service but still receives positive reviews, especially from fleet managers. Many say Zonar offers a compressive service, with everything they need in a solution. Some online reviews indicate freezing apps and difficulty logging in. These all appear to be on Zonar's old software, MyELD.
Zonar currently provides ELD for fleets like P&B, Stouts, the Smoot Brothers, and many more. All show positive results, including reduced violations, improved fleet management, and happy drivers. Many claim that Zonar's customer service and innovation make the brand stand out alongside brands they've tried before. Others share that Zonar offers some of the best fuel management solutions and idling tracking, which saved them money.
Overall, Zonar is very well rated by both long-term and new users. The application appeared to have some issues between 2016 and 2018, but all newer reviews are relatively positive.
Compare 4 Fleet Tracking Quotes & Save:
Zonar

ELD FAQ
If you have questions not answered by our review, you can find the FAQ below.
How do I Reset my

Zonar

?
Hold the power button down for 7 seconds while the tablet is in the dock.
How Do I Change the Log on

Zonar

?
Make sure you are logged into the tablet as the driver.
"Click Add Log" from the Home screen

Choose "Driver Log Additions and Edits"

Tap "Update Duty Status" or "Ruleset"

Make changes
Your dispatcher may choose to lock you out of making these changes. The dispatcher may suggest changes, which drivers can verify from the Application Menu.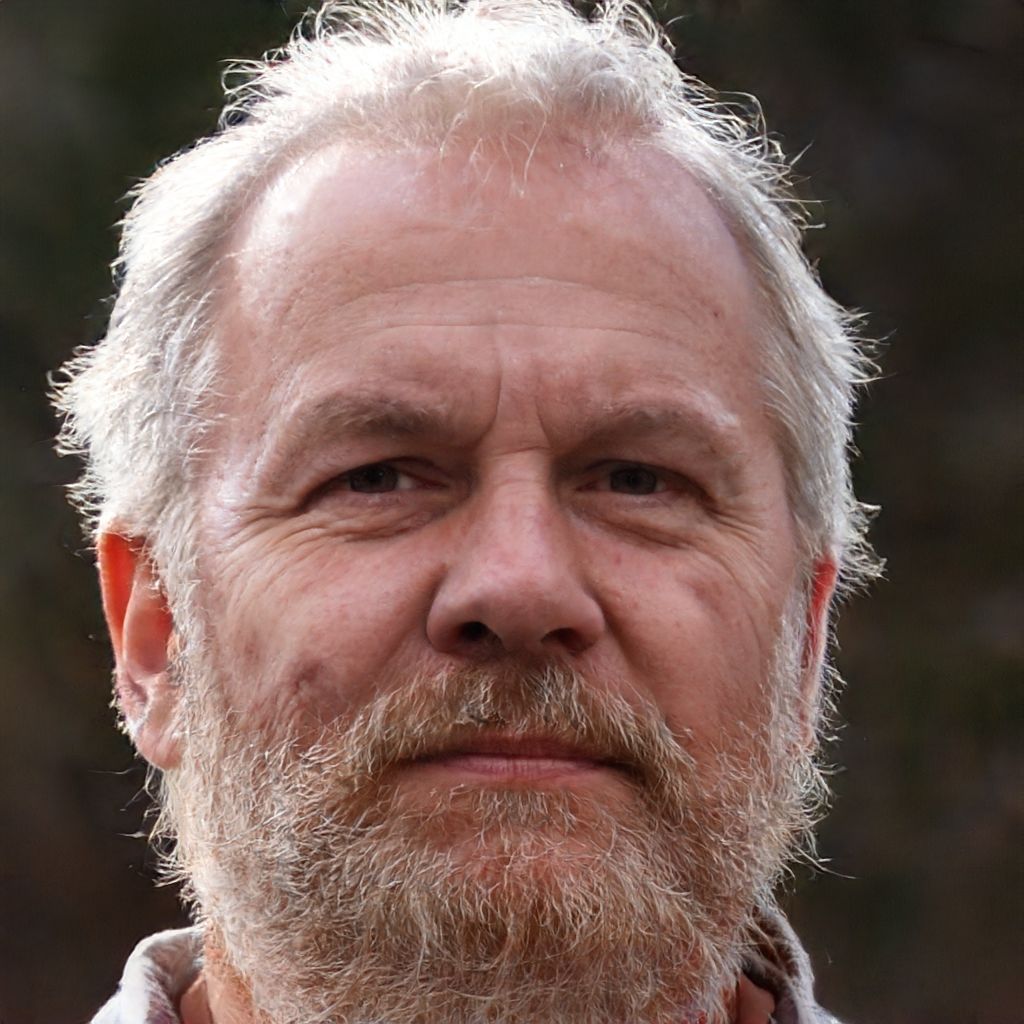 Arnold is a trucking veteran, recognized trucking expert and founder of ELDfocus. Arnold has spent the last 25+ years in the trucking industry & travelled thousands of miles across the US.