Stoneridge is one of the oldest ELD providers in the United States. The company founded in 1965, as a vehicle electric parts manufacturer. Today, Stoneridge delivers a wide range of vehicle electronics as well as a complete ELD solution. Stoneridge's ELD device, the EZ-ELD, is an affordable BYOD ELD solution. The Stoneridge electronic logging device is one of the only solutions manufactured by a hardware developer rather than a software firm. The brand also delivers telematics, dashcams, and other tracking solutions separately, meaning they offer solutions to small and large fleets.
The Stoneridge EZ ELD starts at $169 with a monthly subscription set at $15. With no long-term commitment, Stoneridge is one of the cheapest options on the market. The device is fully FMSCA compliant when paired with a mobile phone. However, you will have to use the driver's data bundle, typically $15 per month. The device delivers HOS compliance, IFTA fuel tax tracking, DVIRs, DOT mode, and much more. This Stoneridge ELD review covers the brand's pricing, features, device, and reviews, so you get a full picture of what the brand has to offer.
Compare 4 Fleet Tracking Quotes & Save:
Stoneridge ELD Pricing
| ELD Device | Price | 1 Month Subscription | 1 Year Subscription |
| --- | --- | --- | --- |
| EZ ELD Device | $169 | $15 | $180 |
Stoneridge offers very simple, transparent pricing. The device costs $169 upfront. Stoneridge also offers an exchangeable adapter for 6-pin, 9-pin, and 16-pin diagnostics ports with the ELD. Most competitors charge $29-$49 per adapter for these cables. This makes it easy to transfer the device between trucks. The EZ ELD is therefore highly suitable for small fleets and owner-operators, which may frequently switch or rent vehicles.
The brand also offers a single subscription option. At $15 per month, it is on the low end of budget options. Nearly all competitors charge more per month, except for some limited free options.
Stoneridge claims that the total cost for 3 years of usage is $619. This does not include a mobile data plan. In most cases, drivers/operators will spend at least $15 per month on a data plan capable of supporting real-time data and GPS. Stoneridge also offers one of the best contract terms available in the industry. All monthly subscriptions are pay-as-you-go. You can also choose a yearly subscription for a $19 discount. Paying for 1 year upfront costs $150 per year.
Overall, the Stoneridge ELD device is one of the most affordable options on the market.
Compare 4 Fleet Tracking Quotes & Save:
Stoneridge EZ ELD Device
The Stoneridge EZ ELD device is a BYOD solution. This means you must pair it with a mobile phone or data-enabled tablet to be ELD mandate compliant. The ELD is FMSCA registered, complete with automatic logs, a DOT mode, and DVIRs.
HOS Compliance

ELD Logs

Bluetooth

6-Months of Log Storage

DOT mode

DVIRs

30 days of logs

IFTA Fuel Tax Tracking

GPS Tracking

FMSCA Registered
The device also offers GPS tracking using the GPS functionality in the paired phone or device. If you do not have GPS functionality on the device, tracking does not work. EZ ELD is plug and play, with a "Scan and Pair" functionality designed to make it easy to switch trucks. Stoneridge is also one of the only manufacturers to allow unlimited co-drivers per device. This means you can switch devices between drivers without resetting or updating logins.
Compare 4 Fleet Tracking Quotes & Save:
Stoneridge ELD Features & Benefits
Stoneridge offers a simple ELD, with no fleet management solutions. This makes the ELD easy to use for most drivers. The app simply pairs with the ELD to deliver straightforward functionality through a simple interface. Larger fleets can add on extras from Stoneridge's telematics and fleet tracking solutions. However, these are optional and delivered through a different app. This makes Stoneridge EZ ELD highly suitable for fleets of all sizes, with diverse offerings, and budget pricing.
ELD Compliance
The Stoneridge EZ ELD is a fully FMSCA registered device. The ELD meets all requirements for the ELD mandate when paired with a mobile phone and the Stoneridge app. The device automatically logs driving hours when the vehicle speed exceeds 5mph. It supports multiple driver status options, including driving, off-duty, sleeper, and personal use.
HOS Tracking
EZ ELD offers real-time tracking with on-screen displays for hours driven, time remaining till break, and time remaining in shift. The app automatically switches mode when the vehicle stops or starts moving. Drivers can also apply sleeper berth rules to see automatic calculations of remaining driving hours and options. This makes HOS compliance easy because everything is automatically logged and calculated.
DOT Mode
The Stoneridge ELD device features a DOT mode. Drivers simply tap "DOT Inspection" on their phone and hand the phone over to the officer. Officers have access to 8 days of logs. They can send these to the FMSCA, to an email, or to a phone number with a tap of a button. Officers cannot view the full 6 months of logs stored on the device without first leaving "DOT Inspection" mode.
GPS Tracking
Stoneridge offers full GPS tracking using the tracking built into the mobile device. This includes route tracking, historic routes, and live truck tracking. While not as comprehensive as built-in devices, this GPS tracking is ideal for dispatchers who want to know where vehicles are. It's also ideal for offering customers real-time ETA based on truck location.
Compare 4 Fleet Tracking Quotes & Save:
DVIRs
Drivers are automatically prompted to fill out pre and post reports when starting and ending trips. Vehicle diagnostics logs are stored on the phone for DOT compliance. You can also push them to the web portal, where dispatch can use data to schedule repairs and maintenance.
IFTA Fuel Tax Tracking
Stoneridge uses GPS data to calculate miles per jurisdiction for IFTA fuel tax reports. This feature does not include driver-uploaded receipts or fuel costs. However, Stoneridge is one of the only ELD providers to offer IFTA as part of its basic subscription offering.
Scan and Drive
The EZ ELD is made to quickly move between vehicles. The device is plug and play, meaning drivers can set it up in just a few minutes. Once plugged into the diagnostics port, you just have to quickly scan the ELD device with the app and get started. EZ ELD also doesn't have a driver cap, which means you can move the device between drivers to support compliance for a larger, more flexible fleet.
Additional Fleet Management Solutions
Stoneridge manufactures a diverse range of vehicle electronics for passenger and commercial vehicles. While none of Stoneridge's other fleet management solutions integrate into its ELD solution, the brand offers other solutions like telematics, dashcams, real-time tracking, and much more.
Dashcams
The Stoneridge MIrrorEye dashcam is available through Orlaco Global. The Dashcam pairs sensors and thermal imaging sensors to offer fleet and trailer security. Orlaco Global sells dashcams to suit the truck, for full visibility and security. Dashcams offer video feeds, video logs, critical event tracking, and other features depending on the model you choose.
Driver Information Systems
Stoneridge driver information systems upgrade instrument systems in vehicles to deliver comprehensive driver information. Instrument clusters are available in analogue and digital formats. These can be useful for upgrading older vehicles with newer instrument clusters for better tracking.
Telematics
Stoneridge delivers diverse telematics devices including tachographs, GPS, and management solutions. These are ideal for fleet management where ELD is not necessary, such as on trailers, heavy equipment, etc.
Security & Control
Stoneridge offers remote controls for doors, body and cab, and trailers. These allow dispatch to ensure the security of a vehicle, even when constantly switching drivers. Security also means dispatch receives alerts when cab and trailer doors are opened, ensuring complete security.
Track and Trace
Stoneridge offers diverse fleet management solutions including fleet tracking, logistics, and load management. These tools tie into telematics devices to offer real-time vehicle tracking and delivery times, dispatch and load management, and HOS data.
Compare 4 Fleet Tracking Quotes & Save:
Installation Process of Stoneridge ELD Device
The Stoneridge ELD is a plug and play device that pairs with a mobile phone. The setup process should take a few minutes for most applications.
Make sure the Driver and Vehicle are set up in the Stoneridge web application

Park the vehicle outdoors and turn the engine off

Plug the EZ ELD into the vehicle diagnostics port. It features 3 adapter tips to support most types of vehicles.

Turn the engine on and allow it to idle. Wait till the light on the device turns yellow

Download the EZ ELD app

Pair the device with the app. Make sure Bluetooth is on. Click "Pair New Device"

Tap the device you would like to connect. During your first setup, you will

be asked

to name the

device.

Tap "Pair and Connect". When prompted, press the Bluetooth button on the EZ ELD device. The light should turn green. Press OK in the App.

Press the Bluetooth control button once and release.

Enter the PIN from the EZ ELD device into the app.

This setup process only works if the vehicle is already set up in the Fleet Manager's application.
Drivers can log on and set up an account at this time. Dispatch should add drivers to the software manually. The driver will receive a unique invite code.
Pair and Connect the EZ ELD

Tap "Use Invitation"

Tap "Join"

Set up your account

You will automatically log in on this app unless you

delete

and remove the app
Once the device is set up, you can easily switch it between vehicles. You can also use the scan and pair mode to skip entering the PIN from the device.
Compare 4 Fleet Tracking Quotes & Save:
Stoneridge ELD Reviews & Ratings
Stoneridge is one of the oldest ELD providers on the market. The company has a history of providing quality electronics for commercial vehicles dating back over 50 years. This means they have a long history and a good reputation in electronics. However, Stoneridge does have multiple recorded issues with connectivity issues in the past. You may want to discuss your location and connectivity with the company before committing to the app. Some drivers say the app has improved greatly since they started and issues may be a thing of the past.
Many also quote great customer service, citing quick help and assistance. Others quote Stoneridge as being significantly better than competitors they've tried. Overall, Stoneridge is a budget ELD. It is very low cost compared to many competitors. This does mean it comes with some issues and you may want to review your options before deciding the brand is right for you. That aside, the brand has a very strong history of offering quality hardware and electronics solutions for commercial vehicles. This makes the Stoneridge very attractive for fleets already using their existing hardware.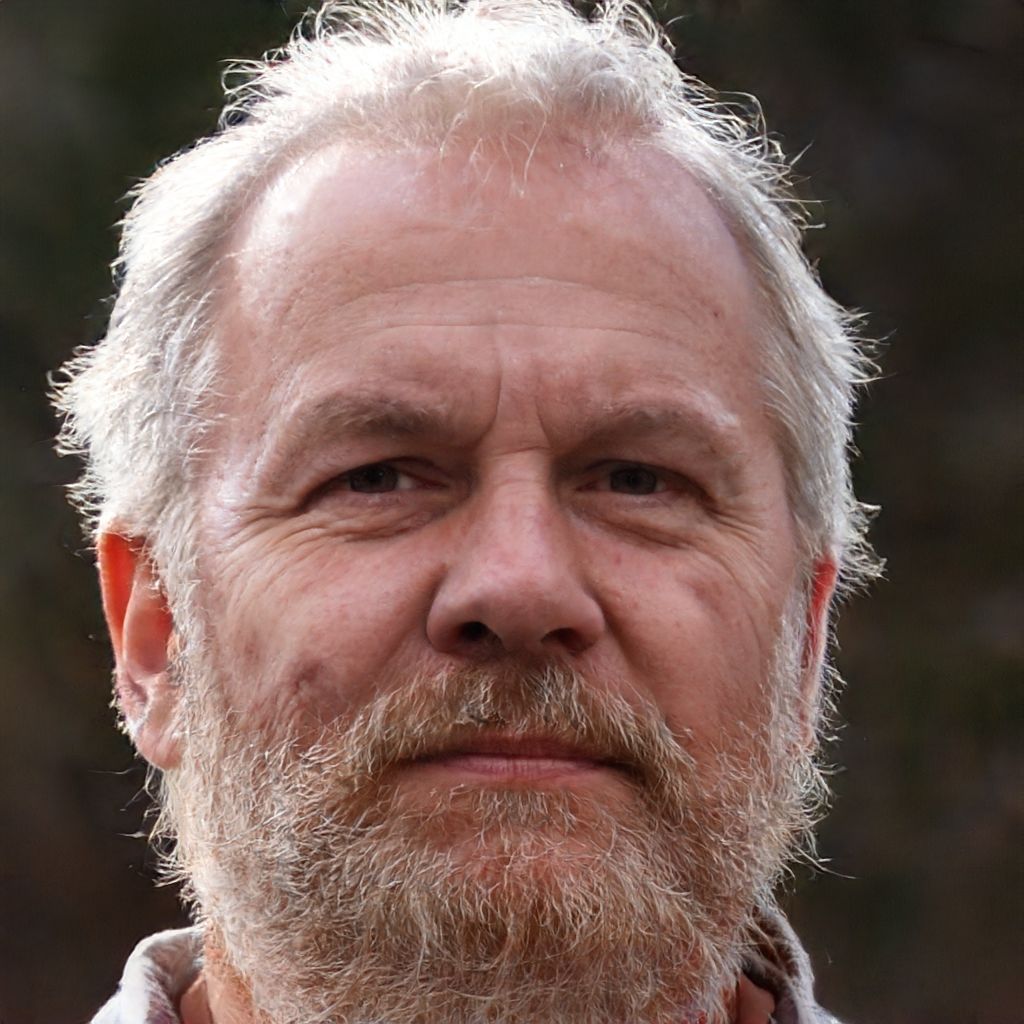 Arnold is a trucking veteran, recognized trucking expert and founder of ELDfocus. Arnold has spent the last 25+ years in the trucking industry & travelled thousands of miles across the US.