Verizon Connect is an ELD company owned and operated by Verizon Communications. The brand comprises Fleetmatics (bought by Verizon in 2016), Telogis, and Verizon Telematics. As a result, is one of the largest ELD solutions in North America. Today, Verizon Connect has streamlined to just one ELD device registered with the FSCMA. This device operates on hundreds of thousands of vehicles across the United States. Verizon also offers hardware-free ELD solutions. For example, Verizon Reveal Software integrates with vehicle GPS and onboard diagnostics. This means you don't need a separate Verizon ELD device for compatible vehicles. Verizon is also one of the largest communication providers in the United States. So, your devices should have connectivity, no matter where your trucks are.
In most cases, Verizon ELD costs about $50+ per month. However, the brand offers custom pricing. This is based on fleet size, company, and specific needs. Verizon offers FSCMA registration, HOS compliance, and DOT compliance. It includes integrations with tools like Google Maps, QuickBooks, and GPS Fleet Management. This Verizon ELD review will cover pricing, features, and benefits. Hopefully, it helps you decide if the company is right for you.
Compare 4 Fleet Tracking Quotes & Save:
Verizon ELD Pricing
| ELD Model | Cost |
| --- | --- |
| Verizon Connect Reveal | From $35 per month |
Verizon Connect ELD devices are not available for purchase. Instead, Verizon leases the devices as part of a software/hardware subscription plan. This subscription cost scales based on services needed:
The

Basic Reveal Plan starts at $35 per month. It includes ELD Hardware and access to the cloud Verizon Reveal platform. The Basic Plan incorporates GPS tracking.

Electronic Data Logs + $10 per month

Data plan – $15 +

Dashcam
In most cases, you can expect a Verizon Connect subscription to cost between $35 and $200 per month. This is per vehicle, depending on total services. All Verizon ELD are BYOD, meaning you have to pair them with your own phone or app. However, Verizon also rents Android and iOS tablets as part of subscriptions. This can free drivers from bringing or using their own devices.
You will pay extra for data migration from another ELD. Verizon also charges for application training and for installation and setup. Custom integrations are available for some fleets. In most cases, Verizon strongly prefers to offer custom pricing. Verizon refused to offer us a direct quote without extensive information. They want fleet size, location, company, and specific feature needs. Therefore, you should contact Verizon Connect directly for a quote.
Verizon Connect has a minimum contract length of 36 months. This is normal for the industry, with most competitors offering 3-5-year options. This means you will likely pay at least $1800 per vehicle for the full duration of the contract. This could be up to $7,200 with the addition of data plans, dashcams, and GPS trackers. However, Verizon does offer a free demo. You can also choose to cancel in the first 30 days free of charge. After 36 months, contracts automatically renew on a yearly basis.
Compare 4 Fleet Tracking Quotes & Save:
Verizon Connect Reveal
The Verizon Connect Reveal is available as-a-service, via a subscription plan with Verizon. The device starts from $35 per month and is compatible with any OBD-II port. You may have to request a compatible adaptor for your device. It is a BYOD ELD, meaning drivers must bring their own mobile phone or smartphone. You can rent a device separately from Verizon.
FSCMA Registered

HOS Compliance

GPS Tracking with Geofencing

DVIRs

IFTA Fuel Tax Reporting

Vehicle Diagnostics Tracking

Scheduling & Routing Software

Supports all OBD-II
Verizon Connect Features & Benefits
Verizon Connect collates features from several top telematics brands. These include Fleetmatics, Telogis, and Verizon's own Telematics. The service delivers affordable hardware leased as part of a single subscription. Optional upgrades include dashcams, temperature sensors, and GPS trackers. Verizon also integrates into most major software and hardware providers. These include OEM ELD, competitor ELD devices, and dozens of software solutions. This is a unique feature for the market, making Verizon an ideal choice for many modern fleets.
FMCSA Compliance
Verizon's ELD Device is registered with the FMSCA. It offers full ELD mandate compliance. The device automatically tracks data from the diagnostics port. Hours are logged when the vehicle is in motion, whether or not a driver has checked in. Managers receive real-time updates, see vehicle status in real-time, and update logs.
DOT Compliance
Drivers can see real-time driving hours on-screen. The app alerts drivers time till next break, total driving time, and overtime. Managers can set total allowed hours and set alerts for unregistered driving time. You can optimize and plan routes to reduce wait and idle times. Verizon automatically generates DOT reports. This ensures drivers are compliant and ready for any inspection.
Automatic Hours & Reporting
Completely automate most reports to reduce paperwork and improve compliance. Verizon's ELD automatically generates reports. These include driver performance, idle time, speed, DOT compliance, DVIRs, ELD, and more. This allows managers to improve routes and driving to cut company costs. Drivers can use it to save time, improve scheduling, and improve compliance.
Compare 4 Fleet Tracking Quotes & Save:
Integrated Hardware
Verizon Connect software integrates with most major OEM ELD solutions. If your vehicle offers integrated ELD, Verizon likely connects to the service. This can greatly reduce monthly subscription costs. If you have a compatible vehicle, you just need the Verizon Reveal app to get started.
DVIRs
Quickly complete vehicle inspections, with automated reminders and easy questionnaires. Verizon Connect integrates DVIRs into app startup and closure. This means drivers automatically perform inspections as part of workflows. DVIR logs are maintained in the cloud platform. They're also available on the device for up to 6 months for full DVIR compliance.
GPS and Geofencing
Track GPS coordinates, including real-time location with geofencing alerts. Verizon Connect integrates GPS into their basic plan, so you always know where your fleet is and why. Replay functions allow you to view fleet route on the map. This includes location, idle time, and downtime at each location.
Additional Fleet Management Solutions
Verizon Connect software includes numerous fleet management solutions. These are intended to cut costs and improve compliance.
Dashcams
Verizon Connect's integrated Dash Cam starts at $20 per month. The device records video in 720p HD. All video is uploaded in real-time to the Verizon Connect Reveal portal. Here, managers can view in real time. When a critical event, such as a hard stop, turn, or collision occurs, the camera uploads data to the cloud. Managers receive an alert. Here, managers van view data to see context and to offer feedback to drivers. The Dash Cam offers road-facing and two-way options, with added features including driver-coaching. If you have a two-way dashcam, the app offers feedback to the driver. The base camera included incident and accident recording. Video is stored in the cloud for 90 days and then automatically deleted.
Verizon won an award for Dashcam AI in the 2020 American Business Awards.
Compare 4 Fleet Tracking Quotes & Save:
Temperature Sensors
Verizon Connect offers temperature sensors, for reefer and other asset management. Managers can check refrigerated trucks in real-time, generate reports, and share reports. They can message drivers to adjust onboard refrigerator settings. Only a few competitors offer reefer management. For this reason, Verizon is a top choice for refrigerated fleets.
Fleet Tracking
View fleet location and status in real-time. Verizon Connect tracks location, speed, HOS data, cargo, and other data for vehicles. This improves fleet management and oversight. Geofencing allows you to prevent unauthorized vehicle use. You can also review and rate how drivers use routes. Managers can set alerts when vehicles leave approved areas. Verizon also offers smart analysis to improve routes. This includes AI analysis for fuel usage, HOS, and other optimization factors.
This extends to customers, with fleet tracking and a customer portal. Customers can see real-time ETA and receive alerts in case of a breakdown or delay.
Asset Tracking
Install GPS trackers to see asset location in real-time. Verizon offers powered and battery trackers, suitable for trucks, trailers, and heavy equipment. Powered GPS trackers share vehicle diagnostics including odometer, speed, and location. This means that managers can see where vehicles are at any given time. GPS trackers also tie into IFTA Fuel Tax Credits. GPS tracks vehicle and gas usage in even off-road settings.
Field Service Management
Verizon Connect is one of the only ELD providers with a repair platform. This links vehicle diagnostics to technicians and mechanics. Software automatically creates alerts for regular maintenance based on DVIR and mileage. Vehicle fault codes automatically upload to the app and the cloud. This means drivers and managers always know when something goes wrong. Verizon's platform also allows you to hire technician and maintenance visits. Here, it incorporates scheduling, in-app messaging, and GPS updates.
Integrations
Verizon Connect offers a comprehensive integration marketplace. Integrations include fleet management, payroll, compliance, GPS, and many other features. Verizon isn't the only ELD company to offer an integrations marketplace. However, they likely have the largest one.
Compare 4 Fleet Tracking Quotes & Save:
Installation Process of Verizon ELD Devices
The Verizon Connect Reveal offers plug and play installation. Earlier models did not, but the newest model, first released in 2018, does.
To install the Verizon Connect Reveal:
Verify you have the correct connection for your vehicle's OBD-II port

Turn your vehicle off

Locate the OBD-II Port in your vehicle by consulting the vehicle's driver's manual

Plug the Verizon Connect Reveal into the OBD-II Port

Turn the vehicle on and allow it to idle for 5-15 minutes

Use this time to attach the ELD to the vehicle using the Velcro, tie wraps, or a stand

Log into the Verizon Connect Reveal Portal

Go to the Admin Area

Edit your vehicle to include the VIN, Vehicle Name, Current Owner, and current odometer.

Install the app on the driver's phone or a mobile device connected with the account

Log in and connect the device to the vehicle.
If your device does not pick up a GPS signal within a few minutes, try rebooting it. In some cases, moving your truck may help.
Compare 4 Fleet Tracking Quotes & Save:
Verizon ELD Reviews & Ratings
Verizon Connect is one of the most popular ELD solutions available. The company delivers quality connectivity, relatively low pricing, and a full-service platform. Earlier ELD models have poor ratings for complex installation processes. The Verizon Connect Reveal is plug and Play. Verizon also now offers training and startup help where requested.
Most users are happy with Verizon's ability to reduce log violations (link). People also like automatic reporting, and automatic driver updates. Others state that drivers need to be aware that the app automatically lists them as driving. Customers rave about integrated vehicle diagnostics (link) and ease of use (link). Many love real-time vehicle tracking (link). At the same time, Verizon's reputation isn't perfect. The company has numerous reports of poor customer service (link). Many drivers also find it difficult to find and view hours in the app.
Overall, Verizon Connect is one of the better-reviewed ELD solutions available. Verizon Connect offers strong national service. Plus, with low upfront pricing, this BYOD ELD is extremely competitive.
Verizon Connect ELD Q&A
If you have questions or concerns not answered in our review, this Q&A should cover them.
What is Verizon Connect Reveal?
Verizon Connect Reveal is Verizon's ELD device and platform. Both applications use the same name. The Fleetmatics Reveal was rebranded after Verizon bought the company.
Does Verizon Have a GPS Tracker?
Verizon offers several GPS trackers. Verizon Connect Reveal, the brand's ELD, delivers GPS tracking. You can also buy several GPS trackers. These are available with battery or powered options as part of your subscription. Verizon Connect offers extensive fleet management solutions with real-time GPS tracking. This includes GPS tracking with mobile connectivity.
Compare 4 Fleet Tracking Quotes & Save:
What Does Verizon Telematics Do?
Verizon Telematics, now known as Verizon Connect, is a full-service fleet management company. Verizon Connect is a branch of Verizon Communications. It offers fleet tracking, GPS, ELD, HOS compliance, dashcams, temperature sensors, and more.
Can You Use Hum Without Verizon?
No. The Verizon Hum is a consumer vehicle diagnostics tracker delivered by Verizon Communications. You need a Verizon subscription to buy or use the device.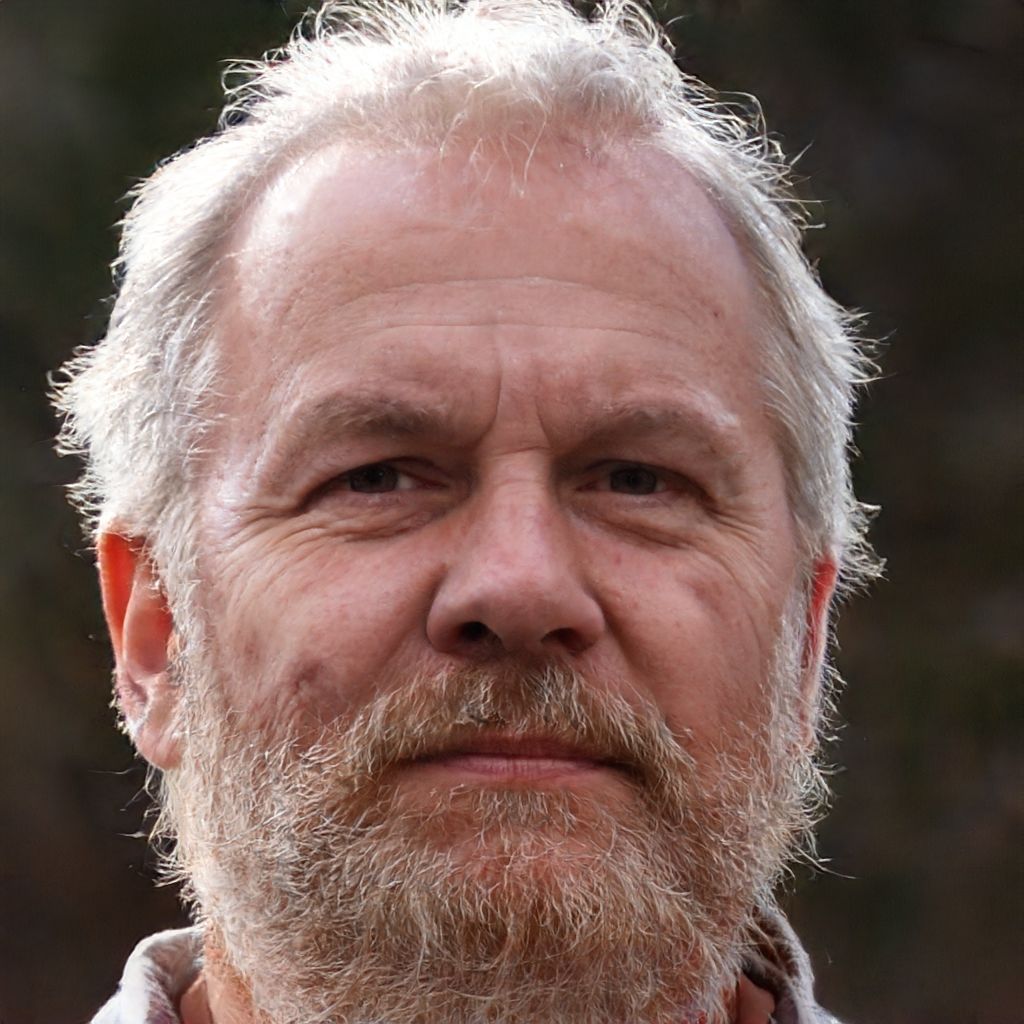 Arnold is a trucking veteran, recognized trucking expert and founder of ELDfocus. Arnold has spent the last 25+ years in the trucking industry & travelled thousands of miles across the US.