Geotab is a fleet management software as a solution provider. The company is based in Ontario, Canada, and was founded in 2000. Geotab was one of the first companies to launch fleet tracking with GPS to the North American market. They were also one of the first to deliver an ELD solution following the 2016 ELD mandate. Today, Geotab still has one of the most popular ELD options on the market. Geotab's ELD stands out with a powerful mobile and cloud platform designed for complete fleet management.
The Geotab G09 ELD device costs from $99 per device. Geotab offers 4 software options and a free app for ELD. However, pricing is completely customized based on fleet size and company. You cannot get any upfront pricing. Geotab offers ELD, DVIRs, diagnostics, and much more. Plus, with integrations into dozens of fleet and trucking programs, the company has a lot to offer for fleet management.
Compare 4 Fleet Tracking Quotes & Save:
This review of Geotab covers its pricing scheme, hardware, software, and reviews.
Geotab Pricing
| ELD Model | Cost |
| --- | --- |
| Geotab G09 | From $99 |
| Geotab Go9 Rugged | From $79 |
Geotab simplified their ELD line in 2019, replacing all other models with the G09. This model is available for sale or as part of a subscription. While we were unable to get direct pricing from Geotab itself, the company works with multiple retailers. These retailers list the Geotab ELD hardware as from $99 for the G09 and from $79 for the Go Rugged.
Geotab resellers also offer Geotab Drive with hardware in a single subscription, with price starting from $28.99 per month. Geotab refused to give us a quote or a price range without significant specific company details. This means you will have to go through the buying process to get a quote. Companies like Transflo are official, rebranded Geotab resellers.
Geotab appears to offer a 36-month contract. All resellers use 3-year contract periods. You may be able to request a different contract length. However, 3-year contracts are standard for much of the ELD industry. Some users also report buying Geotab with a monthly contract. This option was not offered to us by customer support.
Geotab itself offers 4 subscription levels. They include:
Basic – The basic subscription is a GPS tracking solution. It is not suitable for ELD compliance.
Regulatory – The Regulatory subscription includes GPS, HOS, IFTA Fuel Tracking, temperature monitoring, and vehicle management. This solution offers full ELD support with the combination of the Geotab Go and the Geotab Drive app.
Pro – This subscription offers everything from the Regulatory subscription plus accelerometer and engine data. This information ties into the app to deliver optimization, driver coaching, maintenance alerts, accident alerts, and much more.
ProPlus – ProPlus delivers everything from the Pro plan. You also get active GPS tracking, premium customer service, and a lifetime hardware warranty.
Geotab sells much of its hardware through licensed resellers. This means Geotab costs can vary depending on reseller, location, and your own fleet size.
Compare 4 Fleet Tracking Quotes & Save:
Geotab G09
The Geotab G09 ELD is a complete fleet tracking solution. The device is available from resellers for prices starting from $99. It features a gyroscope and accelerometer for speed and collision detection. The G09 plugs into any OBDII port. Harnesses and adapters are available for over a dozen different OBD and OBDII ports. Geotab hardware is BYOD, meaning your driver will have to bring their own device.
ELD compliance

HOS

DOT Compliance

IPS 140-2 validation (Military-grade security)

GPS

Driver Identification via NFC

DVIRs

Full telematics support

Vehicle diagnostics
Geotab G09 Rugged
The G09 rugged is a smaller, lightweight version of the G09 ELD. This device is ruggedized, meaning it meets IP67 standards. The device offers the same features as the G09, but with external installation options. The G09 rugged is ideal for heavy equipment, utilities, and oil or gas mining.
Geotab Features & Benefits
Geotab is one of the largest telematics suppliers in the United States. As of 2020, the brand has over 2 million subscribers. This includes some of the largest ELD and telematics contracts in the country. Geotab also maintains positive reviews, with thousands of users happy with the interface, hardware, and service. While Geotab isn't upfront about their pricing, they are a budget brand. Geotab hardware costs less than most competitors. Geotab software costs about the same as most competitors and less for retailers who offer it with hardware included. This makes Geotab a top choice, for service, quality, and cost. The company offers ELD features including:
ELD Compliance
The Geotab ELD device offers full ELD compliance. The device is FMCSA 395.15 Compliant and registered in the FMCSA directory of approved ELD. This ensures drivers stay compliant. The G09 automatically logs movement through the odometer, engine acceleration, and the onboard accelerometer. You can connect the device to auto-recognize the driver based on their mobile device/app to log status as "on duty". Managers can then view logs in real-time, see compliance violations, and edit hours to add a driver when no one has checked in.
The Geotab G09 is not primarily an ELD device. However, it might as well be. The device offers full ELD functionality. When paired with the Drive app, the G09 is fully compliant.
HOS
The Drive app automatically logs hours of service. Drivers can see a real-time clock with driving hours remaining, recommended breaks, and total status. Managers can view this status in real-time and receive alerts in case of violations. The Drive app automatically sets the driver as "on duty" when the vehicle exceeds 5mph.
You can set up to 3 co-drivers in the Drive app. Managers can reassign driver logs if the wrong driver is automatically logged as driving. Drivers cannot make these changes themselves.
Compare 4 Fleet Tracking Quotes & Save:
DVIRs
The Geotab Drive app integrates driver vehicle inspection reports. Drivers answer simple questions during app startup to automatically generate reports. If drivers notice problems such as tread or headlights, they can note it in the inspection. Administrators will receive an alert and can schedule maintenance.
Geotab keeps up to 6 months of DVIR logs for full compliance.
GPS Tracking
The Geotab Go G09 device is primarily a GPS tracker. The device features Global Navigation Satellite GNSS module (GLONASS+GPS) for extremely accurate vehicle tracking. Managers can see the vehicle's location, route, speed, and history in real-time in the dashboard. This includes trailer trackers and asset trackers. Geotab also implements into a full marketplace, offering reefer tracking, fuel tank tracking, and much more.
Plug & Play Installation
The G09 device plus into your vehicle diagnostic port connects to a local mobile device and is ready to use. Geotab offers over a dozen harnesses and adapters to ensure the device is compatible with your vehicle. This means most drivers can fully install the ELD device in under 10 minutes.
Electronic Signatures
Geotab offers electronic document management and signatures. This allows drivers to sign off on ELD reports, DIVR reports, and HOS logs right in the app. Electronic signatures also tie into other document management but primarily relate to ELD functions.
Additional Fleet Management Solutions
Geotab offers an ELD app and hardware. However, the company primarily sells GPS and fleet management solutions. These are beneficial to brands of all sizes. Geotab is currently one of the largest fleet management providers in the United States, with a full-service platform plus app integrations. Additional services include:
Asset Tracking
Geotab offers its G09 and G09 rugged devices for real-time GPS tracking. You can also choose battery-powered GPS trackers with some models. Asset tracking customizes to different industries including food, transportation, landscaping, oil field, utilities, and police. Geotab offers numerous integrations for fuel tracking, reefer management, and shock management.
Driver Tracking & Coaching
Track driver performance including speed, aggressive driving, compliance, and distraction. The MyGeotab platform imports data from the G09 device to monitor driver performance. Geotab also sells real-time coaching and monitoring tools, including voice coaching, two-way messaging tools, and buzzers. Driver coaching allows you to improve safety scorecards, reduce instances of aggressive driving, It works to improve overall driver behavior, because they know they are being monitored.
Compare 4 Fleet Tracking Quotes & Save:
Routing & Dispatch
Geotab integrates routing and dispatch solutions into the same apps as ELD. These tools allow you to plan routes with HOS compliance in mind. Administrators can select trucks and assign loads based on location, trailer type, HOS status, and driver qualifications. Routing tools include geofencing, planned stops (including idle time), and real-time ETA.
This can save your organization money over buying a secondary dispatch solution.
Fleet Reports
Administrators can set up automated reports to see fleet overviews on a weekly, monthly, or quarterly basis. These are available for driver safety, fleet fuel usage, fleet routes, fleet compliance and log data, collisions, and more. Automated logs help you stay up to date on where and how your fleets are driving, without having to micromanage drivers in the app.
Vehicle Diagnostics
Geotab automatically pulls engine data including vehicle diagnostics, fuel usage, and fault codes. Administrators and managers can see data in real time from the cloud app. Vehicle diagnostics tie into safety, fuel usage optimization, and driver management. The app automates coaching and advice based on vehicle usage to reduce fuel consumption. Drivers also receive alerts when the vehicle needs servicing or repair.
IFTA Fuel Tax Reporting
The G09 device automatically collects fuel consumption per jurisdiction. Geotab supports fuel tab imports and integration. Drivers can also manually upload individual fuel receipts. Managers can then automatically generate IFTA fuel reports per vehicle or license, with no additional calculations needed.
Installation Process of Geotab ELD Device
The Geotab G09 is a plug and play device. This means you should be able to install it without the help of a mechanic. Geotab claims most installations take 10 minutes or less.
Download the Geotab Drive App

Make sure the truck

is parked

outside

Turn the engine off

Plug the Geotab ELD device into the OBD-II port.

Turn the engine on and Idle for 3 minutes

Wait while the onboard lights turn red, green, and then blue.

Sign into the

MyGeotab

portal

Select "Vehicles"

Click "Add" and choose "Add device"

Enter the Go devices serial number and a vehicle description

You can add VIN, License plate, vehicle registration number, and odometer at this time.

You can add the driver, including qualifications and certifications at this time
Geotab allows you to set drivers, trailers, and other assets for vehicles. Administrators can update this data under MyGeotab.
Compare 4 Fleet Tracking Quotes & Save:
Geotab ELD Reviews & Ratings
Geotab is one of the most popular and best-reviewed ELD solutions in the United States. Customers like that the app is easy to navigate (link) and simpler than most competitors (link). Many rave about the low cost, monthly contract options, and features for the money (link). Geotab does have some complaints about customer service. Most of these seem to be from customers who bought from resellers rather than direct.
Geotab apps also maintain relatively high reviews. Geotab Drive receives a cumulative 3.8 on the Google Play store. Most negative revies here specifically relate to connectivity dropping out in remote areas and bugs following updates. Overall, Geotab has one of the best reputations of any ELD service. The brand is consistently praised across all services, making them a top choice for most fleets. However, you may want to check and review the individual reputation of any Geotab reseller you choose to work with.
Compare 4 Fleet Tracking Quotes & Save:
Geotab ELD Q&A
If you still have questions about Geotab following our review, this Q&A should cover them.
What is Geotab Go?
Geotab Go is Geotab's flagship ELD and GPS tracking device. It offers:
ELD compliance

OBD II Port

Vehicle diagnostics

HOS tracking

Onboard accelerometer/gyroscope

Electric vehicle support

Driver management

DVIRs
Is Geotab ELD Compliance?
The Geotab G09 is not primarily an ELD device. However, it offers full ELD compliance when paired with the Geotab Drive app. The G09 is FMCSA registered.
What Does Geotab G07 Track?
The Geotab G07 is an older version of the current G09 model. It is no longer available for sale. However, you may still find the G07 in some vehicles. The G07 tracks GPS, ELDs, HOS, and vehicle diagnostics just like the newer model.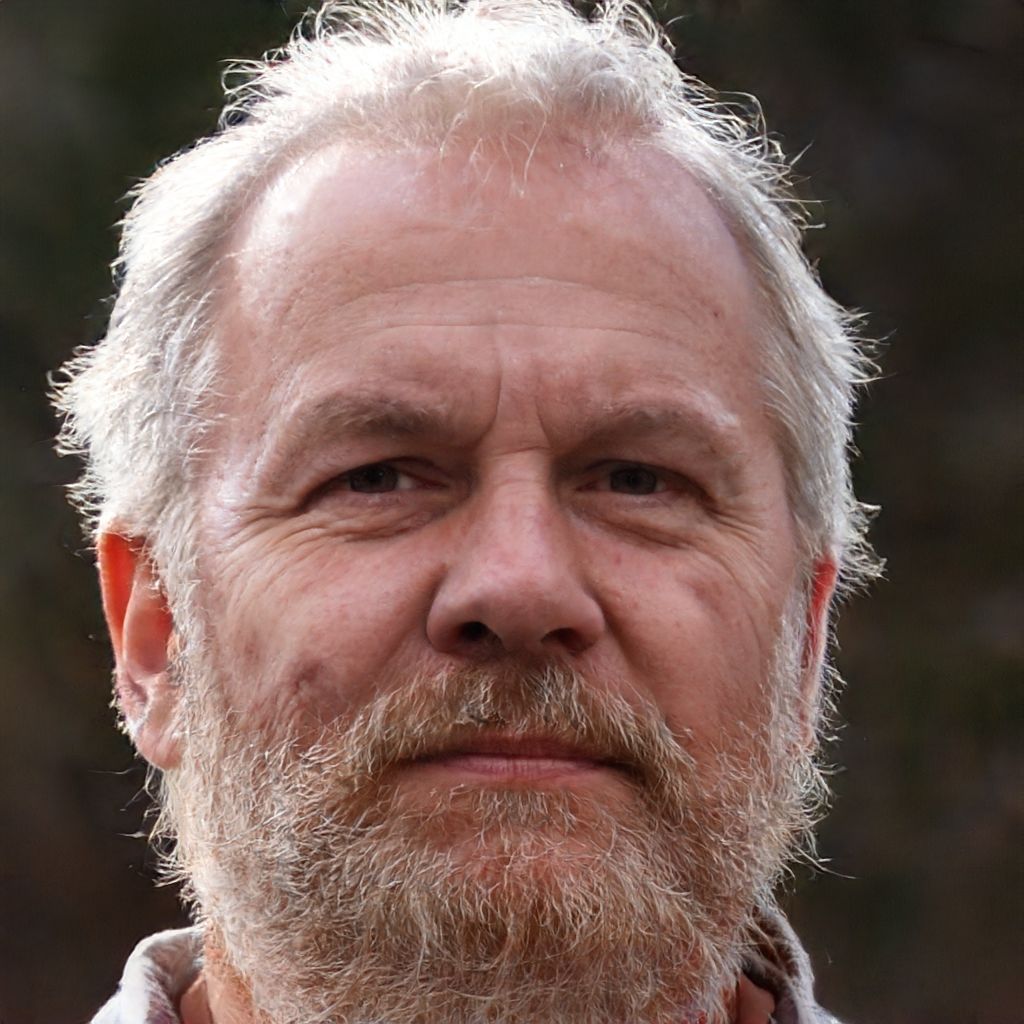 Arnold is a trucking veteran, recognized trucking expert and founder of ELDfocus. Arnold has spent the last 25+ years in the trucking industry & travelled thousands of miles across the US.