TruckX is an affordable ELD manufacturer based in California. As one of the only ELD providers to offer free hardware with a subscription, TruckX is one of the cheapest ELD solutions on the market. It also offers a premium ELD with higher pricing. The company was founded in 2016. It currently supplies ELD to some 30,000+ drivers across North America. While TruckX is a budget option, the brand stands out with high praise from drivers and fleet managers alike.
TruckX delivers two ELD devices, a Bluetooth ELD and a wired tablet. Both support standard ELD functions like logbooks, HOS and DOT compliance, IFTA fuel tax calculations, GPS tracking, and alerts to drivers. TruckX also delivers a dispatch messenger solution. The brand offers monthly pricing ranging from $18-$40 per month. Bluetooth hardware is free with a subscription. The wired tablet costs $450 upfront. Both devices are FMCSA registered and fully DOT/HSA .
Compare 4 Fleet Tracking Quotes & Save:
This TruckX review will cover the brand, its pricing, devices, software, and features. Hopefully, it will help you decide if TruckX is the right ELD provider for your fleet.
TruckX

Pricing
| Device | Cost | 1 Month Subscription | 1 Year Subscription |
| --- | --- | --- | --- |
| Bluetooth ELD | Free | $18-$30 | $216-$360 |
| Wired ELD Tablet | $450 | $40 | $480 |
TruckX costs range from very budget to upper mid-range. The budget ELD plugs into the OBDII port and transmits data to the driver's phone over Bluetooth. The device is free with a subscription. Subscriptions are available with quarterly or yearly contracts. You get a 10% discount on the yearly contract. The budget edition offers 3 subscription options:
Standard – At $18-$20 per month, including hardware, this is one of the cheapest ELD options on the market. The Standard subscription includes DVIR, ELD compliance with HOS logs, and a cloud portal for dispatch use. The TruckX ELD software subscription does not include mobile data.
Premium – The Premium subscription offers everything from Standard. You also get a mobile app for dispatchers and real-time GPS tracking. It costs $22.50-$25 per month.
Premium Plus – Premium plus costs $28-$30 per month and offers IFTA fuel tax tracking.
The brand offers vehicle diagnostics and idle time tracking with all subscriptions from end 2020 onward.
TruckX offers a separate subscription for its wired ELD tablet. This ruggedized tablet costs $450 upfront and $40 per month. The subscription includes everything from the Premium Plus subscription as well as a data plan.
Compare 4 Fleet Tracking Quotes & Save:
TruckX

Bluetooth ELD
The TruckX Bluetooth ELD is a budget device designed to offer low-cost HOS compliance. TruckX's ELD plugs into the OBD-II port/diagnostics port of most vehicle types. The TruckX ELD device comes with a 9-pin adaptor. If you need a 6-pin or 16-pin, you will have to pay $29-$49 extra per vehicle for the adaptor. The device transmits data over Bluetooth to the driver's phone or to a GPS enabled tablet.
The TruckX Bluetooth ELD is fully FMSCA certified and ELD compliant, providing it is paired with a mobile phone using TruckX's Logbook app. While the device is free with a subscription, you have to pay for data usage on your own phone. The App and Bluetooth ELD combo support logs, DVIRs, IFTA fuel tracking, GPS (if your phone is GPS capable), HOS status, HOS violation alerts, dispatch communication, and an administrator portal.
ELD Compliance

DOT Compliance

DVIRs

IFTA Fuel Tax Calculation

Bluetooth

6-pin, 9-pin, & 16-pin diagnostics port connectivity

FMSCA Registered

Offline mode
TruckX

Wired ELD Tablet
The TruckX Wired ELD Tablet is a standalone ELD device, complete with display, dashboard mount, and ELD. The ELD plugs into the diagnostics port and communicates with the ruggedized tablet via a wired connection. The Wired ELD tablet costs $450 upfront but you will not need anything else for full ELD compliance.
ELD Compliance

DOT Compliance

DVIRs

IFTA Fuel Tax Tracking

GPS Tracking

Ruggedized, Sun-resistant tablet

Unlocking dock

5 Hours of Battery Life

6-pin, 9-pin, & 16-pin diagnostics port connectivity

Offline mode
The tablet removes from the dashboard dock for DOT inspections. It offers 4-5 hours of battery life. The $40 per month subscription includes everything offered by the Bluetooth ELD plus a data subscription.
Compare 4 Fleet Tracking Quotes & Save:
TruckX

Features and Benefits
TruckX is one of the most popular ELD solutions for small fleets and owner operators. With a combination of budget ELD and high-end solutions, it offers something for everyone. TruckX does focus heavily On ELD solutions, without any of the extensive fleet management solutions offered by some competitors. However, this simple approach to ELD makes it incredibly user friendly. As a result, the brand is one of the best-reviewed ELD providers on the market.
HOS Logbook
TruckX offers a mobile app and integrated tablet solution for electronic logging. The app is free to download for Android and iOS devices. It pairs with the TruckX ELD device to offer a fully ELD mandate compliant solution. The app automatically logs hours of service when the truck moves about 5mph. TruckX also automatically switches status to "On Duty" rather than "driving" when the vehicle is stopped. Unlike most competitors, TruckX does not incorporate a codriver function.
Drivers can review and sign logs daily to approve them. Drivers and dispatch will receive real-time alerts when HOS violations are imminent.
DOT Compliance
TruckX offers a DOT Inspection mode for both its devices. Drivers simply pick up their phone or the tablet, tap "DOT Inspection" and hand the device to the officer. The app shows logs and offers one-click options to send ELD logs directly to the FMSCA.
Mobile Dispatch
Dispatch can view truck status, HOS status, and drivers in real-time in the web portal. They can also assign dispatch through the app. This makes it easy to send alerts and pickup requests to drivers, based on their available driving time.
IFTA Fuel Tax
TruckX automatically collects miles driven per jurisdiction, which dispatch can export for IFTA fuel tax reports. The newest version of the app also allows drivers to upload fuel receipts. However, like competing IFTA solutions, dispatch still has to finalize IFTA reports on their own.
Compare 4 Fleet Tracking Quotes & Save:
GPS Tracking
GPS tracking is an optional feature, which you can disable for any device. This feature allows dispatch to see the real-time location and historic route of the vehicle. If you are using the Bluetooth ELD, this feature uses GPS on the driver's phone.
Administrator Portal
Dispatch can log into a web portal to see vehicles, driver status, and HOS status in real-time. This makes it easy to keep up with ELD compliance. Dispatch can also use the portal to track driver status, to send dispatch alerts, and to choose drivers for jobs based on hours remaining.
DVIRs
Drivers are automatically asked to fill out Vehicle Inspection Reports for pre and post trips. Datastores on the mobile device and in the cloud, where dispatch can flag items and request a mechanic for violations. TruckX is working on a new feature that integrates diagnostics data from the vehicle.
Plug & Play Installation
The TruckX ELD device is plug and play. TruckX claims installation takes an average of 5 minutes. This means you can quickly install the device into a vehicle and move vehicles if desired.
Offline Mode
All TruckX ELD devices offer offline mode. This means you can store data on the device or mobile phone when a data connection is not available and upload it when you return to a service area. Vehicles in offline mode do not offer GPS tracking or dispatch.
Installation Process of

TruckX

ELD Devices
TruckX offers two ELD devices. Both install in very similar ways. However, if you have the ruggedized tablet, you will have to take extra steps.
Park the vehicle outdoors and turn the engine off

Find the vehicle diagnostics port

Plug the ELD device into the diagnostics port

If you have the Bluetooth ELD device, skip forward to step 8

Mount the docking station onto the dashboard.

TruckX

uses a backplate and screws, so this may require some dashboard disassembly

Lock the tablet into place

Run the ELD cable over the dashboard and plug it into the tablet.

Turn the vehicle on and allow it to idle

Make sure dispatch has added the driver into the software

Download the app/turn on the tablet

Enter the driver's phone number and wait for verification

Set PIN code and log in

The app will automatically import vehicle information including VIN number.

Dispatch can further edit data from the cloud
The Bluetooth ELD automatically searches out the nearby app. It should connect to a nearby phone without about 5 minutes of the vehicle being on.
Compare 4 Fleet Tracking Quotes & Save:
TruckX

ELD Reviews & Ratings
TruckX is used by about 30,000 drivers, most of which are small fleets and owner/operators. The ELD provider does not offer many of the features, like dashcams, smaller fleet drivers find to be invasive. This, plus the brand's reputation for quality and affordable pricing, make TruckX immensely popular. The brand is one of the only ELD providers to maintain an almost 5-star rating on every platform it is on. Drivers praise the app's ease of use, simplicity, and quality. Many also like the HOS function, which supports complex sleeper rules, predicts schedules, and shows when and where drivers can drive under HOS rules. Dispatch and drivers praise TruckX for fast and quality customer service. Many even claim it's the best ELD solution they've used.
TruckX offers a very simple but strong ELD solution with HOS, GPS, and IFTA. With no other features to complicate the service, TruckX is simple and easy to use. It also offers one of the most affordable BYOD solutions on the market. This, as well as quality service and functionality, make TruckX a quality choice for any small fleet or Owner/Operator.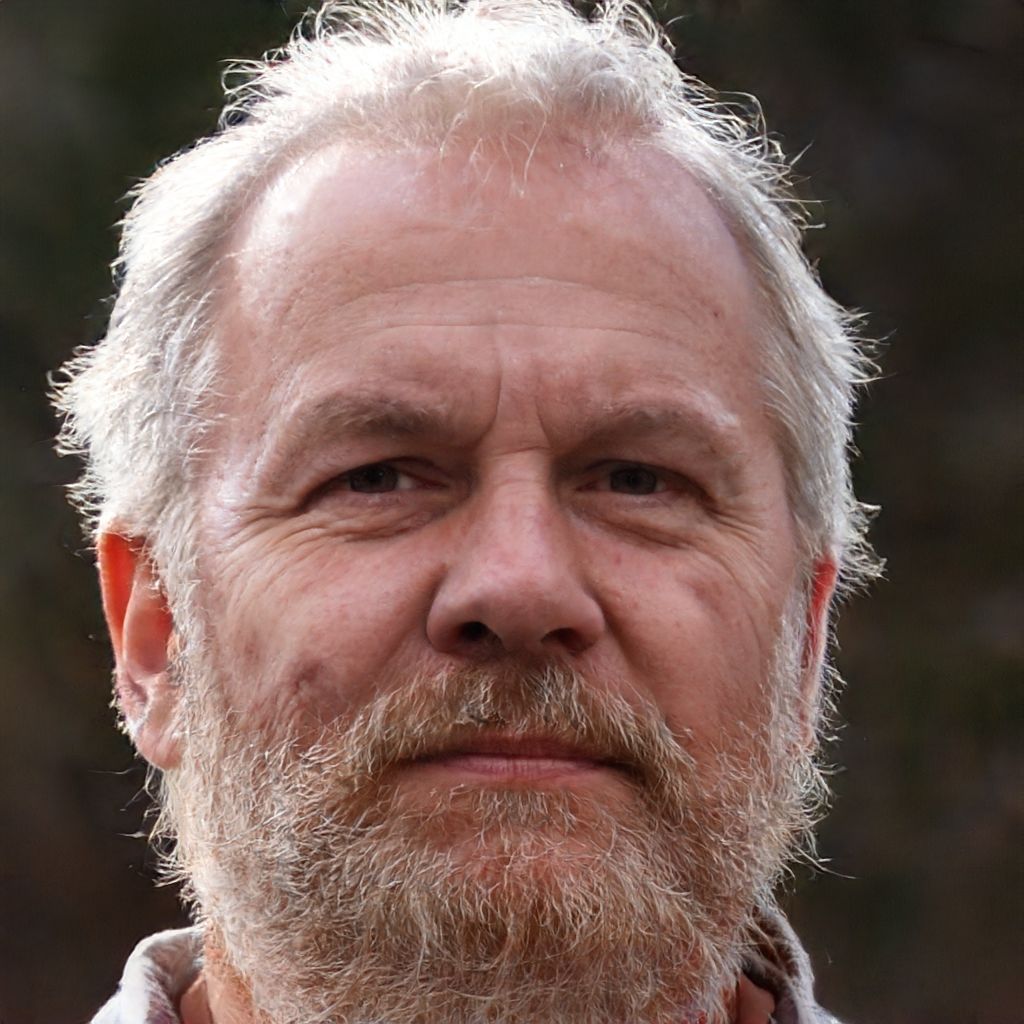 Arnold is a trucking veteran, recognized trucking expert and founder of ELDfocus. Arnold has spent the last 25+ years in the trucking industry & travelled thousands of miles across the US.