Anyone looking for an ELD provider should eventually consider Samsara. While founded in 2015, Samsara has become one of the largest IoT providers in the United States. The brand delivers ELD, GPS, fleet management, and more. They stand out with reefer management, trailer tracking, and transparent pricing. Today, Samsara is one of the most popular ELD solutions in the United States, with over 15,000 customers.
Samsara ELD & Fleet Management Solutions:
ELD Compliance
IFTA Mileage & Fuel Purchase Reports
Paperless DVIRs
Real-Time Vehicle Diagnostics
Trailer Tracking
Reefer Monitoring
Equipment Tracking
AI Dashcams
Smartphone App
Offline Mode
Driver Workflows
Full HOS Oversight DOT Inspections
Compare 4 Fleet Tracking Quotes & Save:
Samsara Pricing
| ELD Model | Price |
| --- | --- |
| Samsara VG34 Vehicle Gateway | $129 |
Samsara offers a low-cost ELD with affordable monthly pricing. The Samsara ELD device costs $129. You also need a Samsara subscription. This starts at $30 per month. Depending on your needs you may pay more for extra services. Samsara also offers devices for trailer tracking, asset management, and other services.
While Samsara only has one ELD, it offers many tracking devices, sensors, and cameras:
Samsara AG24 IOT Asset Gateway – $289 + $180 per year service fee
Samsara AG46 Unpowered Asset Tracker – $99 + $96 per year service fee
CM32 Dual-Facing AI Dash Cam – $399 + $600 annual service fee
CM31 Front-Facing Dash Cam – $299 + $400 annual service fee
EM21 Environmental Sensor – $99 + $60 annual service fee
EM22 Environmental Sensor – $139 + $60 annual service fee
Samsara also sells accessories like panic buttons, door monitors, and privacy buttons. These cost $99 per device.
All listed subscription pricing is for a 3-year term. 1- and 5-year terms are available for most products. Pricing scales according to the length of the contract. The ELD is only available in a 3- or 5-year term. Samsara uses a 3-year contract which is longer than some competitors. However, 3-year contracts are standard in the industry. Samsara offers comparable pricing to alternatives like KeepTruckin.
Samsara also offers most services as part of the existing platform. Once you pay for the Samsara ELD Dashboard, you can access all services with no added fees. That's important considering many competitors charge more for each service.
Compare 4 Fleet Tracking Quotes & Save:
Samsara VG34 Vehicle Gateway
The Samsara VG34 Vehicle Gateway ELD logs driving, tracks GPS and links the software. It also offers tamper prevention and plug & play installation. Local storage and WIFI connectivity mean the device works even when 4G is not available. Plus, with support for a full range of sensors, Samsara offers one of the best ELD devices on the market.
Plug & Play Installation
ELD & AOBRD Compliance
Real-Time GPS Tracking
FMCSA Registered & Compliant
4G LTE & WIFI Hotspot Support
Built-In Battery
Tamper Prevention
J1962/OBD-II Port, J1939 Type 1 & 2, Power Plug
2 Digital Input Ports & 1 Digital Output Port
256-bit AES encryption
Samsara Features & Benefits
Samsara delivers a complete fleet tracking solution. The company focuses on IoT, with a range of fleet management solutions. These include solutions for refrigerated trucks (reefers), dashcams, trailer tracking, and much more. All sensors link to a cloud dashboard through the Samsara ELD. Samsara also offers a free app, Samsara Driver. The app synchronizes with the ELD to offer HOS, driver customization, and reports. Samsara also stands out with integrations into onboard ELD systems. Samsara currently partners with Ford Motors, McLeod, and others. These integrations upload telematics and ELD data from onboard telematics devices. This means you don't have to buy an ELD to use Samsara if your vehicle has a compatible onboard solution.
This range of features, plus low pricing, make Samsara one of the best ELD providers in the United States.
Compare 4 Fleet Tracking Quotes & Save:
ELD & Compliance
Samsara's core service is ELD compliance. The company delivers an ELD device that plugs into any OBD-II port. Other cables are available for Type 1 & 2, MAC, and Volvo Trucks. The device is FMSCA registered and suitable for DOT compliance. The electronic logging device logs all data from engine diagnostics. This includes vehicle condition, diagnostic codes, and speed. The vehicle logs as "Underway" in the dashboard whenever it exceeds 5 miles per hour.
The ELD pairs with a Driver app. Here, the driver can set status, set shifts, log which driver is on duty, and generate automatic ELD reports. The app also alerts drivers to HOS, with countdowns and notifications. This makes HOS compliance and inspections easy because you always have up-to-date reports.
Samsara offers a 4G LTE subscription as part of their ELD platform in the United States and Mexico. The device also offers offline mode and WIFI support. This means you can skip 4G and simply store data locally until the ELD connects to a WIFI hotspot. Offline mode means you do not get real-time tracking, but it may cut costs.
GPS Fleet Tracking
Samsara delivers real-time fleet tracking with an ELD and several GPS trackers. These include the Samsara Vehicle Gateway (VG34), AG24 IoT Asset Tracker, and the AG46 Unpowered Asset Tracker. The VG34 and AG46 plug into an OBD or other port to deliver real-time GPS location and tracking. The AG46 is battery powered.
GPS tracking logs vehicle and asset location in real-time (logged every 1-30 seconds). It also logs vehicle motion, route, gas usage, vehicle condition, and supports geofencing. Dashboard managers can receive alerts when vehicles enter and exit geofenced areas. Real-time tracking helps you optimize route-management, including stops and schedules. Samsara's software offers fleet optimization, mileage improvement, anti-theft, and service improvement.
Plug & Play Hardware
Every Samsara device includes Plug & Play software. This means the device automatically looks for a connection when plugged in. Samsara claims setup takes an average of 10 minutes.
Most Samsara devices connect to the Samsara Vehicle Gateway. This pushes data to the Samsara Dashboard over 4G or WIFI. You do not need an additional subscription to connect devices. Plug & Play software automatically searches your devices.
Fuel & Maintenance
Every fleet needs IFTA fuel tracking. Samsara offers an automated solution to reduce costs and time investment. Samsara also ties in real-time vehicle diagnostics, to reduce breakdowns and engine-related errors.
Vehicle Diagnostics – Collect vehicle diagnostics and error codes via the OBD port. Samsara alerts drivers to problems as they occur. You also get service and routine maintenance alerts. These can help you reduce breakdowns and maintain compliance.
Fuel Management – Reduce fuel costs with live fuel usage and diagnostics. Samsara collates data to determine how and why fuel usage is up to offer tips. Samsara delivers daily, weekly, or monthly reports. You also get a real-time dashboard to ensure every driver can stay on top of driving and fuel costs.
IFTA Fuel Purchase Reports – Automatically log fuel usage by jurisdiction. Samsara tracks time spent driving in each jurisdiction plus the idle time. Unlike some competitors, Samsara does not offer receipt uploads or fuel cost tracking. Samsara does generate reports with idle and stop-time plus miles travelled per jurisdiction. This can improve IFTA reporting.
Samsara offers software to manage and optimize fleet maintenance and fuel use. You can use this to reduce costs, track fuel use, and simplify taxes and reporting.
Compare 4 Fleet Tracking Quotes & Save:
Routing & Dispatch Software
Samsara offers a complete routing and dispatch solution. The Samsara software incorporates routes, geofencing, dispatch, live messaging, and GPS. You can add solutions like trailer management and temperature tracking to improve this. Samsara designs route and dispatch solutions for fleets, reefers, delivery, and school busses. This means you get a diverse range of features in the app.
Geofence locations and set up alerts for clients/customers/parents/managers
Offer real-time delivery visibility
Schedule routes with arrival/departure times
Update routes in real-time
Improve routes with analytics
Alert drivers to route changes and cancelled stops
Samsara offers route tracking integrated into its ELD and Driver app. You can add trailer tracking and asset management with additional hardware. This can improve dispatch with better trailer and asset use. HOS data can improve driver selection. Samsara does not automate driver selection based on vehicle location or driver hours.
Reefer Monitoring
Samsara offers a complete reefer management solution. This includes a temperature tracker, trailer tracker, GPS, and ELD. The temperature tracker offers real-time temperature management, uploaded to a cloud dashboard. Live temperature tracking provides complete oversight. The temperature monitor offers simple FSMA compliance with auto-reporting and on-demand records.
Samsara offers remote control for Thermo King units. Managers can adjust the temperature, turn reefers on or off, clear alarms, and change run mode. The cloud dashboard offers full remote management of compatible units.
Trailer Tracking
Samsara offers GPS tracking to powered and unpowered trailers and assets. The brand sells 2 asset management units, complete with GPS tracking. These modules upload data over WIFI or via the Vehicle Gateway over 4G. The Dashboard and App offer trailer location, trailer speed, temperature, availability, etc. Some models support anti-theft and door tracking.
Trailer tracking technology helps fleet management, improves asset tracking, and offers dispatch optimization. If you always know which trailers are available, you can easily allocate them to dispatch.
Compare 4 Fleet Tracking Quotes & Save:
Samsara AI Dash Cam
Samsara offers 2 smart dash cams. These include a front-facing and a dual-facing camera. The cameras connect to the Samsara dashboard over 4G or WIFI and connect to the Driver app. AI functions include real-time traffic analysis, driver management, and smart alerts. The AI detects driver-related issues like distracted driving, rolling stops, and aggressive driving. Alerts are sent to the app, with tips and reminders for safe, efficient driving.
The dashcam records all footage and stores up to 100 hours on the device. The footage is uploaded in real-time to the cloud. The AI highlights critical incidents and driver-related incidents. It also pushes real-time driver coaching via voice and visual alerts. These inform the driver of changes and improvements to driving. These can reduce instances of accidents. It can also reduce driver liability in case an accident does happen.
Samsara ELD Reviews and Ratings
Samsara is one of the most popular ELD providers in the United States. It ranks among other top providers like KeepTruckin, Garmin, Big Road, Hutch, and Switchboard. Samsara lags on tools like automatic reporting. However, it offers a full-service solution for reefers, trailer management, and assets. Samsara also delivers affordability, with most services delivered under a single subscription cost. The basic ELD costs $129 per year, with an additional $400 per year license. This includes full platform access plus maintenance, connectivity, and support. Some services like cams, reefer tracking, trailer tracking, etc., require extra monthly subscriptions. However, all pricing is transparent. You can easily calculate yearly and total subscription costs upfront.
Most Samsara reviews are overwhelmingly positive. Customers cite fast customer service, usability, and simple installation. Some also highlight usability over other ELDs they've tried. However, some reviews point out that trials can often be buggy. This is reinforced by actual users, who say you sometimes have to call Samsara to fix problems. Those users mostly share positive interactions with dedicated tech help. Some customers also quote difficulty in contacting sales following a purchase. Therefore, you might want to ensure you have a contract with dedicated support.
Samsara's reputation is largely very good. The company excels at offering usability and customer service. Customers also rave about full-service solutions. While Samsara is not perfect, the company has one of the better reputations for an ELD company. They stand out with comprehensive fleet tracking solutions, low-cost hardware, and transparent pricing. These all mean Samsara should be one of your top ELD choices.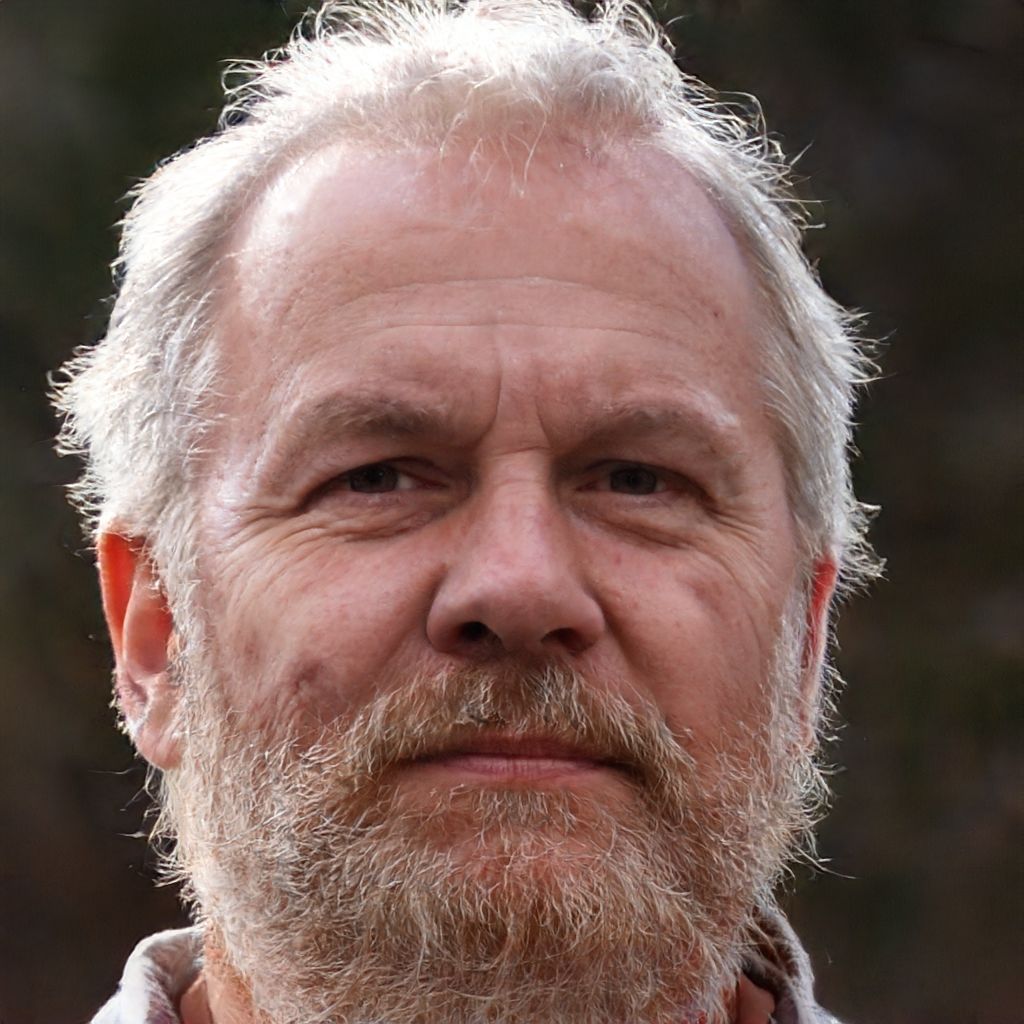 Arnold is a trucking veteran, recognized trucking expert and founder of ELDfocus. Arnold has spent the last 25+ years in the trucking industry & travelled thousands of miles across the US.