KeepTruckin is a San Francisco-based ELD company. They offer enterprise fleet tracking and electronic log solutions with their hardware. Shoaib Makani founded the organization in 2013. Since then, it has risen to be one of the top ELD suppliers in the United States. As of July 2020, over 100,000 fleets, with 500,000+ users, use the KeepTruckin ELD device. KeepTruckin offers ELD, one of the highest-rated ELD apps on the market, and dashcams. Together, ELD, Dashcams, and the app offer full-service fleet tracking. This includes automated logging, alerts, vehicle tracking, telematics, driver coaching, and much more.
KeepTruckin charges $150 for its ELD device. Service plans range from $20 to $50+. The app delivers accessibility, user-friendly services, mobile compatibility, and low starting prices. It offers FMCSA compliance, HOS, GPS, and a range of complementary fleet tracking services. KeepTruckin also partners with tools like Convoy. These make KeepTruckin one of the better ELD services on the market. This KeepTruckin review looks at the company's offerings, prices, software, and hardware to help you decide if it is right for you.
Compare 4 Fleet Tracking Quotes & Save:
KeepTruckin Pricing
The table below shows KeepTruckin ELD costs:
| ELD Model | Hardware Cost | 1 Month Subscription | 12 Month Subscription |
| --- | --- | --- | --- |
| KeepTruckin ELD | $149 | $35 | $420 |
KeepTruckin offers both flat-rate and custom pricing for their software. Discounts and fleet discounts are available. The KeepTruckin ELD device costs $149.99. 9-pin, 6-pin, OBDI, DUAL CAN, Mack, and Volvo connectors are available with the ELD at no extra charge. The Smart Dashcam starts at $100.
The KeepTruckin software subscription grants you access to a cloud platform. You need this to use the ELD. As of August 2020, subscription costs start from $20 per month, per truck. Pro plans start at $35 per month. Implementing KeepTruckin cameras cost from $40 per month, per camera. ELogs range from $0-$50 per month depending on what you need. Custom and enterprise pricing is also available. Most extra services cost $40-$50 per month, per truck.
Compare 4 Fleet Tracking Quotes & Save:
Starter Plan:
The Starter Plan costs $20 per month, per vehicle. It includes HOS tracking with 21 DOT cycles for the U.S. and Canada, eDVIR, GPS, Messaging, and Driver Alerts.
Pro Plan:
The Pro Plan costs $35 per month per vehicle. It includes features from the Starter Plan. It also includes Vehicle Diagnostics, Idle Time Tracking, and other features. The standard IFTA Fuel Tax Tracking feature is in this package. All enterprise solutions are priced to the customer. You need an Enterprise subscription for custom or specific features. KeepTruckin offers a 15% discount to Convoy customers.
Service Packaged Hardware
KeepTruckin offers Service Packaged Hardware with enterprise subscriptions. This means that you rent the KeepTruckin ELD device, dashcams, and other hardware. Your subscription includes hardware and software. If you cancel the subscription, you have to return the hardware. KeepTruckin has a 30-day return policy. There is a fine for broken or damaged hardware.
Contract Length
Your initial KeepTruckin contract extends for 12-months. You cannot cancel your KeepTruckin software agreement early. If you do cancel, KeepTruckin will debit the rest owed on the contract from your payment method. After the 12-month period, your contract switches to a monthly contract. You can cancel this at any time. Competitors like Omnitracs offer a 5-year contract and Teletrac uses a 3-year contract. Thus, 12 months is short for the industry.
Mobile App
KeepTruckin offers a free mobile app for iOS and Android users. The app functions as a digital logbook and is one of the highest-rated services of its kind. The KT app is also compatible with the KeepTruckin platform once you have a subscription. The mobile app also offers extra features. These include driver location tracking, driver alerts, and instant messaging.
Compare 4 Fleet Tracking Quotes & Save:
KeepTruckin ELD
KeepTruckin offers one ELD solution. The electronic logging device costs $149.99 and is available online and in Circle J Pilot stores. The model offers:
Plug and Play setup

FMSCA Registered and Compliant

USDOT / FMCSA rule

395.15

compli

ant

DOT Compliance alert

USB and Bluetooth

CSA Scoring

AOBRD

Compliance

Diagnostic

port

(ECM)

compatibility for most vehicles

24/7 customer support

WIFI hotspot enabled

Offline mode

Mobile app support
KeepTruckin Benefits & Features
KeepTruckin offers services in compliance, telematics, security/reporting, and integrations. Benefits include a cloud app, affordable pricing, and logistics & distribution service integrations. These features make KeepTruckin stand out as one of the better ELD providers.
ELD Compliance
The KeepTruckin ELD device is FMCSA certified, compatible with most major vehicles. The device is available with 9-pin, 6-pin, OBDI, DUAL CAN, Mack, and Volvo connectors. It offers integrated cellular data and connects to WIFI hotspots to reduce costs. The device costs $149.99 with subscription costs from $20. This makes KeepTruckin one of the more affordable ELD compliance options available.
KeepTruckin stands out as user friendly and accessible, even for non-technical drivers. Time-saving features include plug-and-play installation, an app, and automation.
The ELD maintains eLogs, issues alerts, and pushes notifications to drivers and teams. This can help you ace DOT inspections, maintain CSA scores, and prevent HOS violations. Data syncs to the driver and the team over WIFI, 4G/5G, and Bluetooth.
FSCMA Compliance
The KeepTruckin ELD is a fully FMCSA registered and certified ELD. When paired with a mobile phone or tablet, the KeepTruckin ELD solution meets all ELD regulation requirements. While it is your responsibility to ensure that drivers run the app on the tablet or phone, having the device running in the cab is enough to meet ELD mandate requirements.
Compare 4 Fleet Tracking Quotes & Save:
HOS Compliance
Maintain full HOS compliance with Service Level modes, on-screen tracking, and timers. Drivers can see at a glance how long they have to drive, with timely reminders for rests and breaks as well as off-duty periods. KeepTruckin also supports the sleeper berth provision, allowing drivers to seamlessly navigate the more complex HOS rules, without risking a violation.
CSA Scoring
KeepTruckin offers a CSA score management tool. This includes tips and information to improve score, tracking over time, and information needed to decrease your percentile. Drivers receive tips, in-cab coaching, and other information to reduce violation that might add CSA points. These include reminders for vehicle maintenance, safe driving, and managing driver qualifications.
DOT Compliance
Easily hand over ELD information during inspections with a simple DOT mode. Officers can easily view and sort through ELD logs and RODs and send logs directly to the FMCSA to meet full compliance needs. Drivers also see HOS reminders as part of daily work processes to ensure continued compliance.
Offline Mode
KeepTruckin offers a complete offline mode to store data in remote areas. If WiFi and cell signals are not available, the app stores data on the local hard drive. Drivers can still log in, view their own data, set status, and make updates just like they would with connectivity. All data uploads to the cloud when the signal is restored.
Additional Fleet Management Solutions
KeepTruckin is one of the top-rated ELD providers in the United States. However, the service also offers numerous solutions for fleet management. They include:
Video Safety
KeepTruckin's dashcams deliver coaching and safety features. These include automated alerts, driver performance scoring, and safety coaching. The app alerts drivers to performance problems, compliance issues, and potentially risky behavior.
The dual-facing dashcam offers more features including driver monitoring and coaching. These include sharing alerts and recording what's going on in the cab during critical events. Other features are available depending on your KeepTruckin software subscription. These include coaching, driver safety information, and other in-app features. For example, you can alert the driver if their attention shifts. You can also offer in-app safety information and scoring.
Compare 4 Fleet Tracking Quotes & Save:
GPS Tracking
KeepTruckin helps you manage your fleet location with GPS tracking and fencing. With updates every 1-30 seconds, you always know where your trucks are. The basic $20 per month Starter subscription includes GPS tracking. It includes real-time vehicle tracking and alerts for geofenced areas. GPS also tracks vehicle use data including mileage, gas usage, idle time, location, and more. Every KeepTruckin ELD device tracks trailers. This includes elogs for trailer type and vehicle data to improve fleet management. The vehicle logs as "underway" whenever it is moving at more than 5 miles per hour. KeepTruckin logs stationery and off-time based on vehicle speed and location.
The ELD collects GPS data every 1-30 seconds while the vehicle is in motion. In offline mode, data uploads when the device connects to WIFI. This data uploads to the KeepTruckin Dashboard. This includes valuable fleet management information. For example, ETA, real vehicle location, idle time, mpg, speed, and vehicle health. This includes driver location with the KeepTruckin app.
Dispatch & Workflow Features
KeepTruckin integrates automated driver workflows into fleet management. This supports digitized dispatch and operations. KeepTruckin auto-selects vehicles using HOS data, location, trailer type, vehicle availability, and suitability.
The app delivers real-time dispatch information to the driver's mobile phone. Dispatch data includes address, pick-up windows, cargo details, and instructions. This is complete with required forms, geofencing, and arrival/departure times. Dispatch and Workflow features are available with Enterprise editions of the KeepTruckin software.
Maintenance & Fuel
KeepTruckin's ELD device offers GPS and a direct connection to on-board diagnostics. These allow it to track maintenance, service levels, and fuel usage. The device offers early alerts for fault-code detection and errors. Drivers receive maintenance prompts when issues occur. All problems log to a dashboard in real-time. This tracks vehicle health, diagnoses recurring issues and determines problems for maintenance. KeepTruckin tracks real-time fuel usage, with automatic miles–per–gallon calculations and vehicle speed information.
The app calculates when vehicles need inspection or servicing. This reduces costs and maintenance-related issues and ensures compliance for insurance and safety.
IFTA Fuel Tax Reporting
KeepTruckin calculates distance and costs per jurisdiction. Drivers can also upload receipts to track fuel purchased by jurisdiction. Most competitors offer IFTA features. KeepTruckin stands out with support for bulk CSV uploads from fuel vendor purchases. Drivers can also upload individual receipts. The app generates reports per vehicle for easier filing.
KeepTruckin does not support automatically filing reports, but most competitors don't either. It does handle calculations as part of your existing software. Which means you don't need a second program to handle IFTA. The Pro version of the KeepTruckin software includes basic IFTA fuel tax calculations. You can also upgrade to a ++ edition for more features.
Smart Dashcam
KeepTruckin cameras include a smart dashcam with road-facing and dual-facing cam options. The basic dashcam triggers on critical events. These include hard braking, sharp turns, and hard accelerations. Once triggered, the cam records 20 seconds of video, or until the critical event has passed. KeepTruckin cameras start from $100 each. You need an additional subscription to link the camera to the KeepTruckin dashboard. This starts at $40 per month.
The cameras connect to the windshield and plug into the ELD via USB. When a critical event takes place, the camera records and uploads video. This is immediately available for management review. KeepTruckin cameras add service options, which you can license through the platform. These include security, compliance, and driver coaching.
Compare 4 Fleet Tracking Quotes & Save:
Installation Process of KeepTruckin ELD
The KeepTruckin ELD is a plug and play device. You can normally install it within about 10 minutes. Make sure you have a web portal administrator on hand to pair the Vehicle Gateway to the cloud portal.
Move the vehicle to an outdoor location, where you are sure of cellular connectivity

Turn the engine off

Plug the OBDII cable into the vehicle diagnostics port

Plug the OBDII cable into the ELD and position it on the dashboard

Turn the engine on and allow the vehicle to idle

Wait until the ELD lights flash green and turn solid red to indicate the device is connected. The left-side indicator should turn solid green to indicate GPS signal.

Log into the KeepTruckin Fleet Dashboard

Click "Admin" in the bottom left corner

Select "Vehicles"

Either click "Add Vehicle" or edit an existing vehicle

Click "Assign Vehicle"

Add the Serial Number from the bottom of the ELD Vehicle Gateway

Click Save



You can also add vehicle data including odometer, serial number, registration, and drivers at this time.
Compare 4 Fleet Tracking Quotes & Save:
KeepTruckin ELD Reviews and Ratings
KeepTruckin is one of the highest-rated ELD services on the market. It has positive reviews for ease of use, features, accessibility, and fleet management. Some customers complain about the fact that customer service isn't always stellar. Most claim it is significantly better than competitors they have worked within the past. Some users also think KeepTruckin charges too much for add-on services.
There are consistent reports of slow customer service. KeepTruckin likely has some issues in keeping up with the volume of requests. But, KeepTruckin responded to the author sending 3 separate requests. Most replies took less than an hour. KeepTruckin requires that drivers create a new account for each company. This can be inconvenient for freelancers. It also makes the platform better suited for organizations with their own fleet.
KeepTruckin receives praise for ease of use, improving fleet management, and simplicity. This is especially true for automatic reporting and mobile app. KeepTruckin offers affordable Starter plans, affordable ELD, and a full range of features. With ELD, camera, and an app, KeepTruckin is an attractive ELD solution. It also offers room to upgrade, making it a good fit for organizations of all sizes.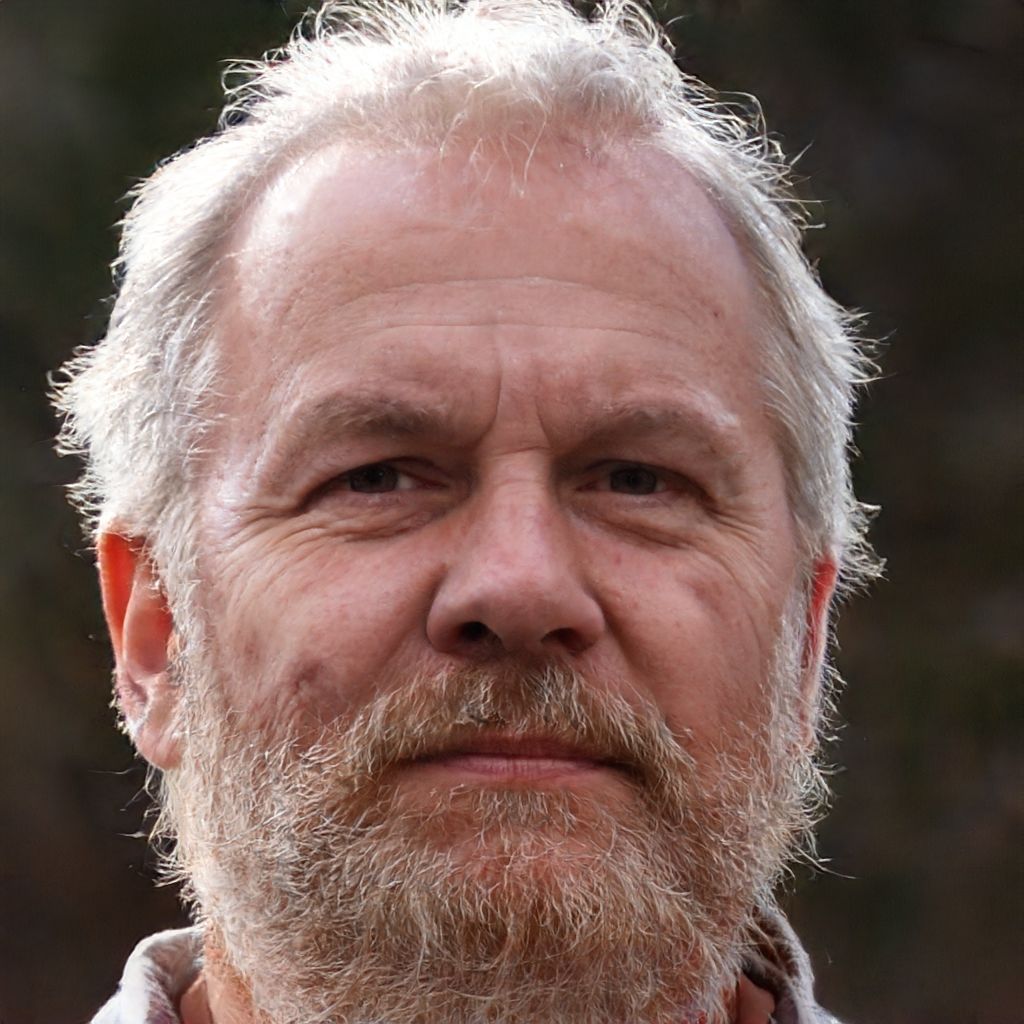 Arnold is a trucking veteran, recognized trucking expert and founder of ELDfocus. Arnold has spent the last 25+ years in the trucking industry & travelled thousands of miles across the US.