Teletrac Navman is a fleet management and GPS company formed in 2015, at the merging of Teletrac and Navman. As one of the largest global developers of GPS hardware, Teletrac Navman is a very well-established brand with hundreds of thousands of users across the globe. As such, the brand is reliable, offers a very strong ELD and fleet management solution, and is highly suitable for mid to large-size fleets.
Teletrac offers a single ELD solution, the Teletrac Drive. The hardware is available for free with a 3-year subscription, with rates starting at $25 per month per vehicle but averaging at $45+. Teletrac delivers a complete FMCSA-certified ELD solution with HOS tracking, violation reports, and fleet management. As one of the largest companies in the ELD industry, it also offers many other solutions, including a very strong GPS offering. This Teletrac review covers the company's ELD offerings, features, and pricing to help you decide if Teletrac Drive is right for you.
Compare 4 Fleet Tracking Quotes & Save:
Teletrac Pricing



| ELD Model | Price | Monthly Cost | Yearly Cost |
| --- | --- | --- | --- |
| Garmin Fleet 770 | Free with Subscription | $45+ | $540+ |
| Teletrac Qube 300 | Free with Subscription | $45+ | $540+ |
| Teletrac TN480 | Free with Subscription | $25+ | $300+ |
Teletrac Navman sells one proprietary ELD device, the Teletrac DRIVE. The Teletrac hardware is available for free with a software subscription. In 2019, Teletrac's minimum pricing was $45 per month. Today, the brand has lowered its prices down to $25 per month for basic services. However, all pricing scales to the fleet, services needed, and number of vehicles/devices. This means you should request a quote to determine what pricing should be for your fleet. We'd recommend you call, as Teletrac took 5 business days to respond to our email but answered quote questions within 20 minutes over the phone.
Teletrac has a minimum 3-year contract. You also need a minimum of 3 vehicles in your fleet to start a contract. In most cases, your subscription will include a Teletrac Qube, or TN480 tracker. You may also choose to lease a tablet from Teletrac, in which case you will receive a Garmin Fleet 770. Your Teletrac representative will recommend a hardware solution depending on your fleet and needs. We were recommended the TN480 device plus the ATS1 trailer tracker for our quote request for a 25-vehicle fleet. You need an Android device if you choose BYOD as Teletrac DRIVE is not available for iOS or another OS. If you choose the Garmin Fleet 770, Teletrac offers an AT&T data plan by default.
You'll also be offered one of two platform options, in several editions. This will affect the price. Teletrac also offers an "essential" platform but it does not support ELD.
Professional Director

– Includes GPS tracking, analytics, compliance, safety tools, dashcams, and sensor support. Most fleets should

use

this option.

Enterprise

– A custom built ELD and fleet management solution. For 1000+ truck fleets
Teletrac Navman uses a 12-36-month contract. Your contract automatically renews for an added 12 months unless cancelled at least 30 days prior to renewal. If you cancel the contract early, you pay the full fee for the rest of the contract discounted by 3%. Teletrac also offers trial services but does charge a deinstallation fee should you choose not to use the ELD provider. Teletrac also charges a reactivation fee.
Compare 4 Fleet Tracking Quotes & Save:
Garmin Fleet 770
The Garmin Fleet 770 is an all-in-one ELD device featuring a ruggedized touchscreen designed to stay in the cab at all times. This solution is ideal for fleets looking for permanent solutions rather than BYOD.
FMCSA Certification (through the DRIVE app)

ELD Logging

HOS compliance and violation reports

DVIRs

IFTA Fuel Tax Tracking

GPS tracking and geofencing

Plug & Play options available

Bluetooth
Teletrac Qube 300
The Teletrac Qube is a GPS and tracking device which can be installed on its own or with the M-Nav800 for added messaging capability.
ELD Logging

FMCSA Certification (through the DRIVE app)

DVIRs

HOS Compliance and Violation Reports

IFTA Fuel Tax Tracking

GPS tracking and geofencing

Bluetooth connectivity

Vehicle fault code logging
Compare 4 Fleet Tracking Quotes & Save:
Teletrac TN480
Teletrac's TN480 is the brand's budget ELD device and GPS tracker. This is the basic model offered with most subscriptions.
FMCSA Certification (through the DRIVE app)
ELD Logging

HOS compliance and violation reports

DVIRs

IFTA Fuel Tax Tracking

GPS Tracking and Geofencing
Plug & Play

Bluetooth Connectivity

4G Support

J1708 bus A and bus B, CANH, CANL (6-pin, 9-pin, 16-pin)
Teletrac Features & Benefits
Teletrac offers a fully modular ELD solution which fleet owners can build to meet their needs. Most fleets will end up using one of three editions of DIRECTOR Professional. You can still customize and pay for the features you need, rather than getting everything on the platform. This means Teletrac is affordable, customizable, and able to grow with the fleet, so that you can add on more features as needed. This, plus a high-quality offering for drivers and administrators, makes Teletrac Navman one of the best ELD solutions available.
FMCSA Certified
Teletrac Navman's DRIVE ELD software is FMCSA certified. If you run it with an electronic logging device connected to the vehicle's diagnostics port, your vehicle is FMCSA ELD Mandate compliant. If you have a BYOD solution, you do need an Android phone or tablet in the cab with the DRIVE app installed to be fully compliant.
HOS Tracking + Violation Alerts
Teletrac's ELD software offers a full suite of HOS tracking and management tools. The app supports four HOS status updates, Driving, On Duty, Off Duty, and Sleeper Berth. With one driver logged in, the driver's status automatically switches to "Driving" when the vehicle is in motion for more than 5 minutes or drives above 5 MPH. Drivers can set a single co-driver, who is automatically placed into "Active Duty – Not Driving" status. In this case, drivers should manually change status before driving, otherwise driving time is assigned to the first driver to log in.
Teletrac's DRIVE shows live tracking for HOS status, including time left to drive, time till next break, and duty cycle. Drivers are automatically prompted to break or to switch to off-duty. Teletrac also automatically switches drivers to "off-duty" when they log out and the vehicle is not in motion. Drivers can see HOS status over time. Drivers and administrators receive alerts in case of HOS violations.
Administrators can supply a special personal conveyance login for drivers intending to use vehicles to drive to and from residences.
Compare 4 Fleet Tracking Quotes & Save:
IFTA Fuel Tax Tracking
Teletrac automatically logs miles travelled by jurisdiction. Drivers can upload or share fuel receipts depending on the service bought. Administrators can also add bulk fuel purchases. Teletrac uses a third-party service, ProMiles, to generate complete IFTA fuel tax reports. ProMiles is also available to supply auditor aid at $100-$150 per hour.
GPS and Geofencing
Teletrac offers GPS and geofencing solutions with all its ELD solutions. These include real-time vehicle tracking, theft prevention, real-time ETA, and log verification tools. GPS and geofencing allow dispatch to see where vehicles are in real time, to set up alerts when drivers move in and out of certain areas, and to build workflows for real-time alerts and customer notifications.
DVIRs
DRIVE offers DVIR compliance built in. Drivers are prompted to fill out pre and post trip reports on starting a new journey. The app also pulls vehicle fault codes and pushes data to a mechanic portal for vehicle maintenance and service management.
Mobile Data
Teletrac's basic ELD solution, the TN480, supports 4G LTE. This means all data directly ports to the Teletrac DIRECTOR login platform in the cloud, where administrators can view it in close to real time. This ensures compliance, prevents tampering, and prevents reliance on the driver's phone with a BYOD solution. Teletrac uses AT&T.
Plug and Play Options
The TN480 is a plug and play ELD device. You can simply plug it in to any 6, 9, or 16-pin diagnostics port connector, turn on Bluetooth or connect a tablet, and be ready to go. This can be considerably cost saving over using an installed version like the Qube 300, which requires a certified installer.
Additional Fleet Management Solutions
While Teletrac Navman offers a strong ELD solution, it is a secondary offering for the brand. Teletrac Navman delivers dozens of other solutions including fleet management, trailer tracking, temperature sensors, GPS, and much more.
Compare 4 Fleet Tracking Quotes & Save:
Fleet Tracking
As a GPS company, it makes sense that Teletrac Navman would offer a very strong GPS solution. The brand delivers with live fleet tracking including "Drove View" real-time vehicle views. This ties into load and fleet management and workflows. Administrators can set up workflows to automatically assign loads to nearby drivers meeting HOS requirements, to auto-alert customers to vehicle status and location, and to message drivers when they leave designated routes.
Fuel Tracking
Teletrac delivers fuel tracking based on vehicle fuel usage from engine data. The company also offers third-party solutions for fuel tracking, with fuel tank sensors provided by CorrTech. Data is processed by another third-party, Mirenco. This company delivers fuel usage reports per vehicle as well as fuel usage optimization information.
Driver Safety
Teletrac monitors vehicle driving including speed, braking, cornering, and other incidents to deliver driver safety reports and scorecards. This may be paired with a dashcam for improved performance. Teletrac delivers driver safety videos, safety tips, and 21+ hours of training with the DRIVE app.
Dashcams
The Teletrac dashcam is a quad-directional dashcam offering full view of the road and the driver. The app streams in real-time to the cloud. Data is recorded when an incident is recorded, when the driver hits an SOS button, or when a collision is detected. Dashcams are provided by Intelligent Telematics.
Maintenance and Vehicle Health
Teletrac logs all vehicle fault codes, usage data, and DVIRs to a maintenance platform. The platform applies predictive analytics to suggest and schedule maintenance and servicing, with the end-goal of reducing breakdowns and maintenance costs. The app also integrates with driver notifications, allowing drivers to see when service points are coming up and when maintenance is needed, so they can schedule mechanics into HOS requirements.
Route Optimization
Teletrac delivers a smart route optimization tool, designed to automatically predict the fastest and lowest-cost route. This includes weigh station management, fuel cost, traffic management, and road condition/grade based on the weight and length of the vehicle. The idea is to improve time spent per route while reducing fuel costs over time.
Business Intelligence
Teletrac supplies significant business intelligence including fleet visibility, fuel and maintenance costs per vehicle, fleet value, and much more. This offers significant value to fleets looking to improve total costs, which can be a USP if you need more than ELD.
Sensors & Trackers
Teletrac delivers a range of added trackers including trailer trackers, temperature sensors, and humidity trackers. These are ideal for trailer tracking including reefer tracking. Sensors also include fuel tracking and vehicle rollover sensors. Teletrac may offer added options depending on your fleet.
Open API
Teletrac offers an open API, plus existing integrations into dozens of fleet tools. Apps like McLeod, FourKites, Shipwell, TripVision and others integrate directly into the app for easier management and data sharing. This can help you to reduce costs and management time because everything is in one place.
Compare 4 Fleet Tracking Quotes & Save:
Teletrac ELD Device: Installation Steps
If you choose the Teletrac Navman Qube 300, you should hire a Teletrac Navman technician or certified technician to install it for you. If you choose the Garmin 770 or TN480 solutions, they are plug and play and you can install them yourself. The DIRECTOR administrator should set up driver and vehicle profiles before beginning.
Park the vehicle outside and turn the engine off

Plug the TN480 into the connector

Locate the diagnostics port and plug the OBD/J-BUS port in

Older models of the TN480 required an external antenna installation. This is no longer necessary

Start the vehicle

Check that the vehicle LED bus turns orange

Secure the ELD on the dash or out of the way

Prepare "Fleet Name", "Vehicle Name/ID", "VIN", and the VIP number from the ELD device (on the device and the door sticker)

Call Teletrac to verify installation

Install the app on your tablet

Optionally, use the provided cable to plug your Garmin 770 into the TN480

Start the app/tablet

The app starts in "Automobile" or "Truck" mode. If it is not in "Truck" mode, tap "Change"

Enter the Driver ID and PIN as created by administration

You are now ready to log hours
Compare 4 Fleet Tracking Quotes & Save:
Teletrac ELD Reviews & Ratings
Teletrac is a large brand with a global reach, offering ELD solutions to thousands of drivers. The brand's app, DRIVE and DIRECTOR have overall positive reviews for software, ease of use, and user integration. Teletrac's customer service and installation teams have fewer good reviews. This could be expected from a company largely delivering service out of Australia. However, some complaints suggest you may want to hire your own technician for ELD installation if you go with the Qube solution. Drivers appreciate ease of use and setup, with some stating that it's the first ELD they've used where they could drive the same day as receiving the hardware.
Most users share that Teletrac Navman is easy to use and intuitive. Administrators like the low startup fees, fast shipping, and modular feature offerings. The company does have some complaints on the Better Business Bureau. Almost all of them relate to automatically renewing contracts and slow customer service. Many customers take a middle ground, noting that Android tablets might frequently log off and the Garmin is better but that overall, Teletrac provides a very high-quality service for the money. Overall, Teletrac has pros and cons. Reviews definitely show customer service is lacking, so if you need regular support, you may want another brand. At the same time, Teletrac offers a very solid ELD solution at a competitive price so it's definitely worth considering.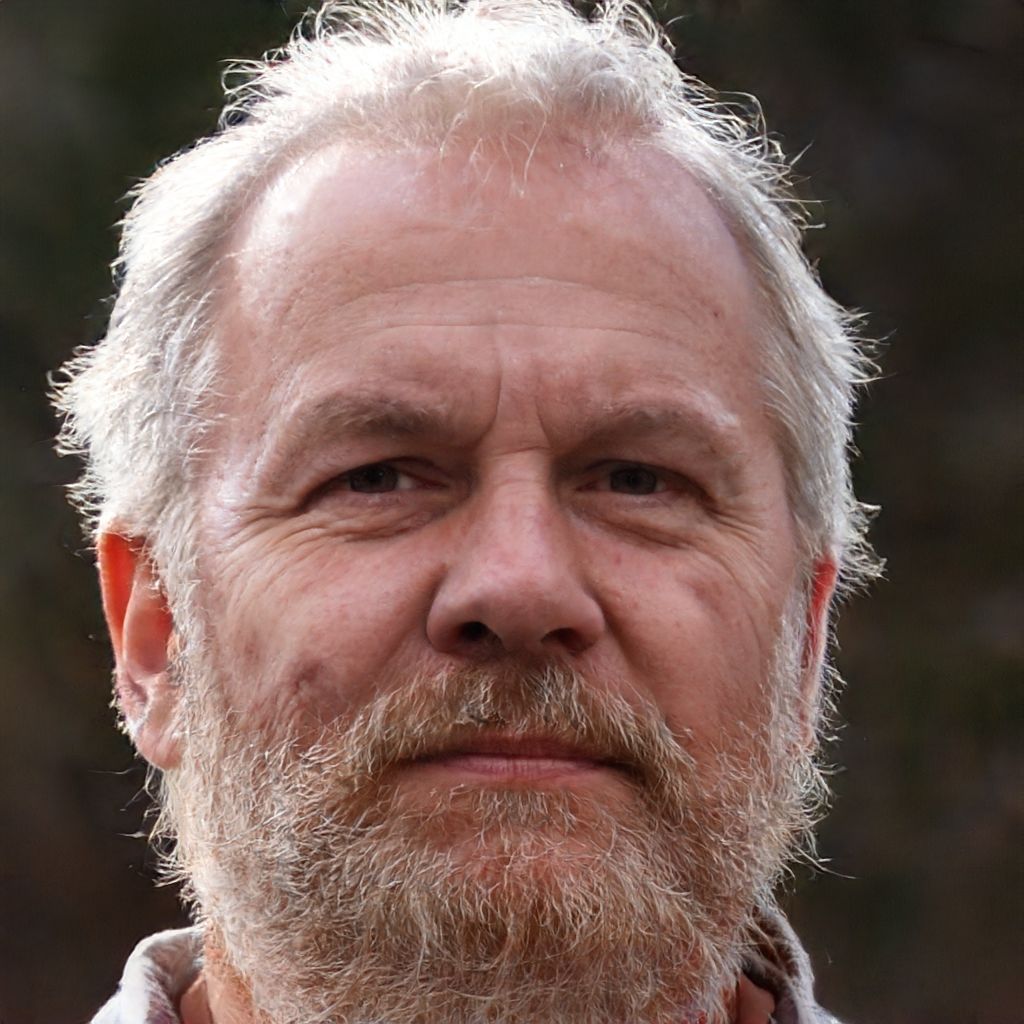 Arnold is a trucking veteran, recognized trucking expert and founder of ELDfocus. Arnold has spent the last 25+ years in the trucking industry & travelled thousands of miles across the US.