Konexial is a fleet management and ELD brand based in Tennessee. The brand was founded in 2016. Today, it offers an ELD app and device used by 10,000+ drivers. While relatively small, Konexial has a lot to offer in terms of low pricing, quality service, and features. Konexial is designed by drivers and fleet managers, which likely contributes to its positive reviews and long-term user base. The Konexial ELD device also stands out as a budget model, with a free app and low monthly subscription costs. The solution is for fleets of 10 trucks or less.
The Konexial ELD device costs $129. You can expect to pay $300-$456 for a year of back-office software, the My20 TOWER. Konexial sells some other solutions including diagnostic port adapters for $45. The ELD is FMCSA registered, tracks HOS, offers GPS, with fleet management tools including IFTA fuel tax management, DVIRs, and in-app communication.
Compare 4 Fleet Tracking Quotes & Save:
This Konexial review covers the brand's features, pricing, offerings, and reviews to help you decide if it's the right ELD solution for your needs.
Konexial

Pricing
| ELD Module | Cost | Monthly Costs | Yearly Costs |
| --- | --- | --- | --- |
| My20 ELD | $129 | $25-$38 | $300-$456 |
| My20 ELD GPS | $199 | $25-$38 | $25-$38 |
Konexial offers flat-rate transparent pricing, so it's easy to see what you pay upfront. The app, which downloads on the driver's phone, is free. Drivers may use this as a log solution without the use of an ELD for trips that do not require ELD compliance. The My20ELD device costs $129 upfront. You can pay an additional $45 for a 6-pin or OBDII adapter.
Owner-operators who only need the ELD and the app can likely stop here. You don't need the My20 TOWER to log FMCSA-compliant logs. This means you can pair the free ELD app with the device and have a fully compliant solution. The My20 ELD GPS is the same ELD with a GPS unit and a Sim card slot for a data plan. This allows you to use real-time GPS tracking when a mobile phone is not in the truck.
My20 ELD TOWER – Fleets looking for more control, back-end access, and documentation can choose the My20 TOWER. This is a fleet and ELD management solution for fleets of 10 vehicles of less. It costs $25per month, billed yearly. This solution includes GPS tracking, ELD, HOS compliance, IFTA reporting, dynamic load matching, routing, RODS, violation alerts, and POI mapping. It also supports Konexial's smart lock system.
My20 ELD Fleet – The My20 ELD Fleet is for smaller fleets but offers more room than the TOWER. It costs $38 per month. The option includes everything from TOWER, plus diagnostics, fuel tracking, geofencing, document management, and driver safety reports.
The brand uses 1, 2, or 3-year terms. However, with no discounts for longer terms, there is no incentive or need to opt into a longer contract. Konexial uses automatically renewing contracts and bills for the year-period in a single invoice. You can opt out of renewal by calling or emailing the company before the expiration of your existing contract. This is important to keep track of, as Konexial does not offer refunds on any paid subscriptions.
Essentially, Konexial offers a very low-cost BYOD-ELD. Drivers can pair it with just the app and the device to have full ELD compliance at just $129. This means Konexial costs less than nearly any other competitor. Most fleets likely want the additional management and tools, but at $300-$456 per year for a full fleet, it's still one of the cheapest options on the market.
Compare 4 Fleet Tracking Quotes & Save:
Konexial

My20 ELD
The Konexial My20 ELD plugs into the diagnostics port via a 9-pin J1939 connector. Drivers can sync the electronic logging device to the My20 ELD app on their phone for full compliance, with no additional hardware or software needed. The GPS version costs $199 and offers real-time tracking over a data plan.
Plug & Play for ECM J1939 9-Pin ports, with adaptors available

Bluetooth connectivity

GPS

HOS Compliance

RODS

Vehicle diagnostics

DVIRs

IFTA Fuel Tax Tracking

FMCSA Registered

Support for Oil Field, Agriculture, Personal Use, and Yard Moves
Konexial

Features & Benefits
Konexial is an ELD and fleet management solution designed by drivers. The ELD is straightforward and simple to use. Their ELD features are designed around usability for the driver, meaning their app is one of the highest-rated in the industry.
HOS Compliance
The Konexial My20 tracks all service hours. Drivers can set status including On Duty, Driving, On-Duty Not Driving, Sleeper Birth, Yard Moves, Personal Conveyance, etc. Drivers can also set exceptions for oil filed and agriculture use. The app automatically tracks the vehicle as moving whenever it moves above 5MPH or for more than 5 minutes. Drivers can set status in the app, choose driving hours options, and edit and confirm logs. Hours remaining until break and in shift are visible on the screen. Konexial also sends alerts in case of violations. There is no codriver option. Drivers can simply hand their phone over to an inspection official for DOT compliance.
ELD Compliance
The Konexial My20 ELD device and app are fully FMCSA compliant with the ELD mandate. You do not need any additional hardware or software to be compliant. The driver's mobile phone must have the app downloaded and running to maintain compliance.
Compare 4 Fleet Tracking Quotes & Save:
GPS
The My20 ELD app offers fleet routing and tracking using the phone's built-in GPS. TOWER and Fleet options also offer GPS tracking with real-time vehicle location, ETAs, and vehicle management. This means dispatch can always see where vehicles are at and current route.
RODS
Konexial maintains record of duty logs as part of the application. Drivers can access these for full compliance at any point.
DVIRs
The My20 app prompts drivers to fill out pre and post trips during startup. Logs are maintained or synchronized to the app depending on your subscription. Here, drivers can note inspection failures, which are flagged in the system if you use the TOWER or Fleet solutions.
IFTA Fuel Tax Tracking
Konexial tracks miles by jurisdiction and calculates IFTA fuel tax on a monthly or quarterly basis. The Fleet solution supports receipt upload. Administrators will have to file and send IFTA reports themselves as the tool does not file them directly.
Additional Fleet Management Solutions
Konexial offers multiple fleet management solutions in addition to ELD. These include mapping and routing, a smart lock system, and much more. While not essential to ELD, they offer a lot to small fleets.
Routing
Konexial's ELD app offers an onboard app with routing and directions. This means the app can prevent the rest of the mobile device from being used while driving without locking the driver out of GPS functionality. Routing ties into GPS with vehicle tracking, load management, and driving time, with point of interest mapping.
Compare 4 Fleet Tracking Quotes & Save:
In-App Messaging
Drivers can communicate with dispatch and vice-versa right in the app. Two-way messaging functions mean dispatch can safely send out requests and share pickups. Drivers can also scan and send proof of receipt/drop-off documents and invoices in a single environment.
Driver Behavior Reporting
Konexial collects driver performance data to highlight poor behavior. Drivers receive report cards for speeding, fast cornering, drifting stops, lane drifting, and other similar dangerous driving. This can help administrators to flag dangerous behavior and coach drivers into safer performance.
Engine Diagnostics
The Konexial app imports engine diagnostics and fault codes. Administrators can see data, manage vehicles maintenance, and flag repairs. Konexial also offers service management to ensure vehicles are always inspected and serviced on time.
Document Scanning
Drivers can scan and upload documents such as invoices, receipts, bill of lading, etc., and upload them into the app. Documents synchronize to the cloud, so back-office administrators can view them in real–time. This can support IFTA fuel tax, speed up payments for owner-operators, and ensure drivers always have licensing on hand.
My20 Lock
The My20 lock is a smart lock with padlock and steel case options. Both link to a smart app, so owners can see when the lock is opened, check lock status, and ensure the security of an asset. The My20 Lock costs $265 and requires the TOWER or Fleet subscription. The Lock Block costs $405 and adds an additional layer of security to the My20 Padlock.
GoFuel
Konexial's GoFuel program is a free fuel savings card with complimentary fuel cost analysis. You can sign up through the Konexial website. The card suggests average savings of 0.25-0.45 cents per gallon, although this may vary.
Compare 4 Fleet Tracking Quotes & Save:
GoLoad
GoLoad is a gig platform for owner operators looking for loads. The app is free to use and drivers can earn additional rewards for using the system.
GoMedRx
GoMedRx matches drivers up with local doctors for health checkups during trips. The app aims to reduce wait times, to ensure drivers don't go home sick, and to match drivers with a virtual (tele) doctor for most issues.
Konexial

ELD Device: Installation Steps
Konexial is a plug and play ELD device. It features a standard 9-pin ECM plug (J1939). You can purchase other adapters for $45 each.
Download the app on the mobile phone or tablet

Set up an account

If using a company account,

supply

a company ID set up by an administrator

Click "ELD" in the bottom of the app

Click "not connected"

Drive the truck outdoors. Turn the engine off

Plug the ELD into the diagnostics port

Turn the truck on and idle

Tap "ELD status" on the app screen
If you are using the TOWER or Fleet solutions, the app should automatically sync to the cloud using your company login.
Compare 4 Fleet Tracking Quotes & Save:
Konexial

ELD Reviews & Ratings
Konexial is a small ELD provider but its reviews are overwhelmingly positive. The brand is praised for quality of service, ease of use, and quality hardware. Drivers and owner operators also love the pricing. Many also quote Konexial as one of the few budget ELD options offering oil field exceptions.
Konexial also has a stellar reputation for customer service, with many rating it as 5-stars for service alone. This stands out in the industry. Overall, Konexial has a lot to offer for small fleets. The brand is small, but this means they can offer more one-on-one service, better help, and more individual solutions. The app itself also has a lot to offer, with ease of use, simple design, and good connectivity, despite it being one of the cheapest on the market.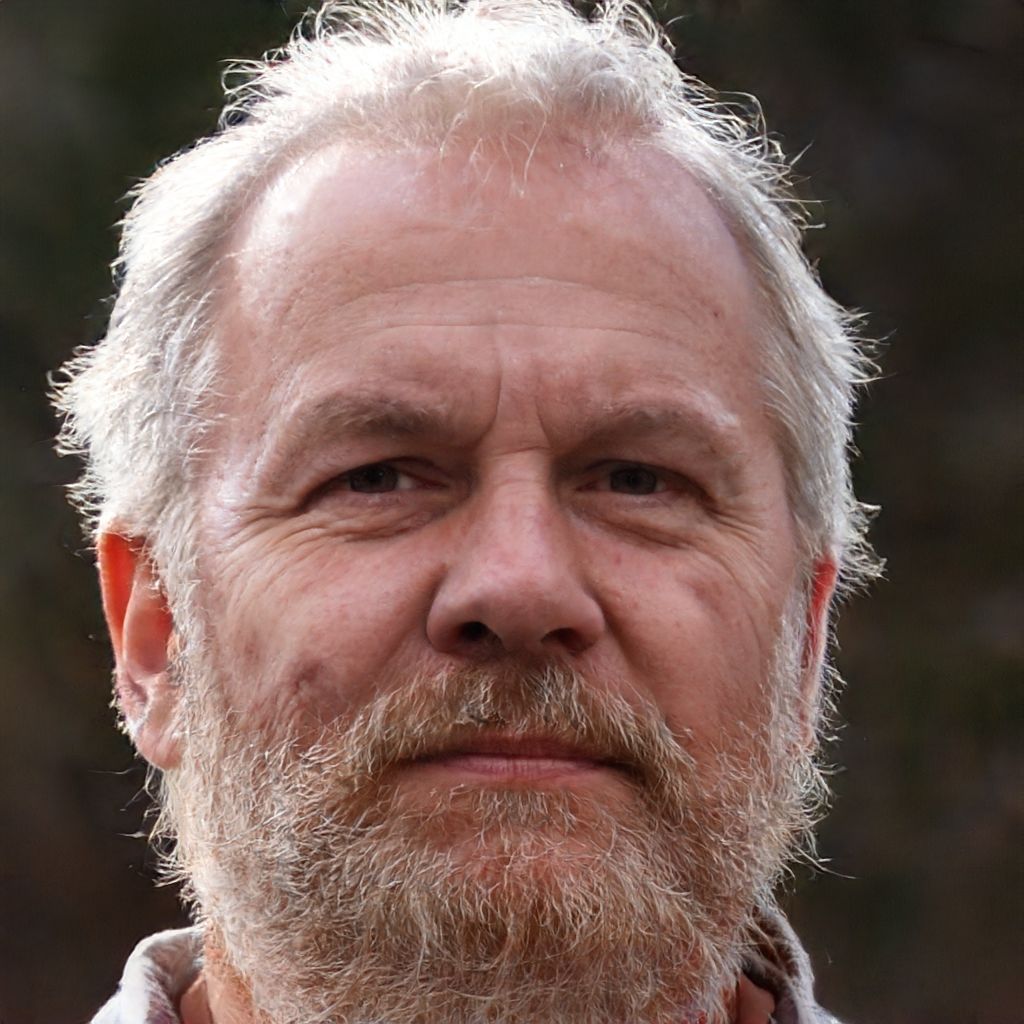 Arnold is a trucking veteran, recognized trucking expert and founder of ELDfocus. Arnold has spent the last 25+ years in the trucking industry & travelled thousands of miles across the US.