Ezlogz was founded in 2015 as a fleet management and telematics company. Today, the brand specializes in ELD solutions. It also launched the first blockchain-based logging device on the market. Today, over 50,000 drivers utilize Ezlogz ELD hardware and software in their vehicles across some 10,000 accounts. While relatively small, the Washington-based ELD provider delivers cutting-edge technology built around driver needs. They have positive feedback from drivers and fleet managers alike.
Ezlogz pricing starts from $29.99-$49 per month for its basic ELD solution. However, pricing scales to the fleet, hardware needs, and required solutions. This means your costs will heavily depend on the solutions you need. At the same time, Ezlogz does not have a contract or an upfront fee. This means it is incredibly affordable to start with. Ezlogz delivers FMCSA-compliant ELD, GPS tracking, HOS compliance, DVIRs, and fuel tax management.
Compare 4 Fleet Tracking Quotes & Save:
This Ezlogz review covers the brand's software, hardware, and offerings to help you decide if it's the right ELD solution for your needs.
Ezlogz Pricing
| ELD Model | Price | Monthly Subscription | Yearly Costs |
| --- | --- | --- | --- |
| EZ-Smart ELD | Free with Subscription | $29.99+ | $359.88+ |
The Ezlogz EZ-Smart ELD is a BYOD device that plugs into the OBD or vehicle diagnostics port on a vehicle. It connects to the user's phone or shares data directly to the cloud via an onboard SIM card. Ezlogz scales pricing to the fleet, fleet size and industry, as well as services. The brand offers many services in addition to ELD, including passenger management, dashcams, and fleet management. This means pricing can change considerably depending on what you want and why. Therefore, you're highly recommended to call the company for a personal quote before relying on any pricing.
Ezlogz charges a base rate of $29.99 per month for its ELD software and hardware. Both are leased together in a subscription. If you want an onboard SIM card with data plan, that should cost you from $10 per month, per device. At the same time, Ezlogz costs vary considerably, so you should get a custom quote. Essentially, you're likely looking at $479.88 per vehicle, per year with data included. If you don't use an onboard data plan, you'll likely still have to refund your driver about $10 per month for data use.
While Ezlogz does charge a higher monthly fee than many competitors, such as Drive ELD, etc., the brand doesn't have startup fees. Ezlogz also doesn't require customers to sign a lengthy contract. However, while Ezlogz advertises as "contract free", you will have to cancel your subscription a minimum of 30 days in advance.
Overall, Ezlogz is a quality mid-range ELD solution with a BYOD device. Ezlogz prices aren't the cheapest but they are a far cry from industry standard of a $400+ startup fee + $30-$60 per month. The brand also offers "premium" features like IFTA fuel tax tracking and GPS as part of its base solution. This means the base option is pricier than many budget options. If you're looking for a budget solution and don't need these features, you may want to look elsewhere.
Ezlogz EZ-Smart ELD
The Ezlogz EZ-Smart ELD is a BYOD logging device. This means you have to pair a phone or tablet for in-cab displays. When paired with a phone or tablet, the Ezlogz ELD offers full HOS support, GPS tracking, and other services.
FMCSA registered

HOS compliance with DOT mode

Built-In SIM-Card and Device lock for anti-tampering

GPS and Geofencing

DVIRs

Offline mode with built-in battery

Plug and Play (OBD 9-pin, 16-pin, and 6-pin supported)

Bluetooth & mobile data

Onboard navigation tools



Compare 4 Fleet Tracking Quotes & Save:
Ezlogz Features & Benefits
Ezlogz is a mid-range brand offering a full fleet management solution with FMCSA certified ELD. The brand offers everything for passenger, reefer, and trailer management. This includes one of the highest rated HOS apps on the market. Below, we've outlined Ezlogz's features and ELD offerings.
FMCSA Compliance
Ezlogz hardware is fully FMCSA registered and has been since the first model. The brand certifies its products are compliant with all ELD mandate requirements. You can meet ELD compliance with nothing more than the EZ-Smart ELD in your vehicle, providing the driver pairs their phone. You don't need to pair the device with a mobile phone to share data to the cloud. However, you do have to do so for drivers to log in and register their hours. The ELD automatically logs driving hours. Drivers can manually set HOS status including On-Duty but Not Driving, Off Duty, and Sleeper Berth. Ezlogz does not offer settings for personal conveyance.
HOS Violation Alerts
Ezlogz tracks HOS hours under different standards, so drivers can always see how many hours they have left to drive and work. The app shows a live countdown till next break or till mandatory pauses so drivers can reduce violations and improve compliance. Drivers also receive alerts when nearing a violation. Dispatch receives alerts when violations are made and can review total violations per driver in a dashboard for easier management.
DOT Mode
Like most ELD devices, Ezlogz offers a simple DOT mode. Drivers can tap their screen and hand their phone to the inspecting officer to start. DOT mode shows the officer the previous 6 weeks of logs. Inspecting officers can send these to the FMCSA with a few clicks.
Onboard Mobile Data
The Ezlogz ELD device offers a built-in SIM card slot. You can add mobile data to sync ELD to the cloud in real-time without relying on the driver's phone. The SIM card slot also means you can use your own subscription without relying on one provided by Ezlogz.
Compare 4 Fleet Tracking Quotes & Save:
Offline Mode
Ezlogz stores data onboard the device. This means all logs stored when mobile data is not available remain available. Drivers can upload data over their phone. Data also automatically uploads to the cloud when the device next receives mobile data connection.
GPS Tracking
The EZ Smart ELD device features an onboard GPS tracking function complete with internal battery. Dispatch can see fleet location in real-time, set geofences for alerts or agriculture purposes, and predict real-time arrival.
IFTA Fuel Tax
Ezlogz offers IFTA fuel tax calculations as part of its basic ELD subscription. Dispatch can quickly calculate refunds and file reports using GPS data, which logs miles travelled per jurisdiction. Like most other solutions, this does not actually file the report.
Plug and Play
The Ezlogz ELD hardware is fully plug and play. Drivers can install and set up the device within a few minutes in most vehicles. EZ-Smart simply plugs into the diagnostics port on your vehicle, to automatically log engine data including fault codes, odometer, and driving data. The device comes with a standard 9-pin connector for 2007 and later devices. You can also request a 6-pin connector or a 16-pin connector. Ezlogz was unable to clarify if they charge more for different connectors. They did state that you have to request the connector package with your hardware when ordering.
DVIRs
The Ezlogz app automatically imports engine data including fault codes. Drivers are also prompted to fill out pre and post trips in the app to keep logs and compliance. Ezlogz links this data to an online portal, where administrators can manage vehicle status, see scheduled maintenance, and receive alerts and reminders when vehicles require servicing.
Additional Fleet Management Solutions
Ezlogz offers diverse services for fleet management, tracking, and passenger management. These include reefer management, document tooling, and dashcams. While Ezlogz doesn't offer as many features as some competitors, the brand's tooling is comprehensive enough for most fleets.
Dashcams
Ezlogz partners with SmartWitness to offer dual direction dashcams. These offer accident recording, critical incident recognition, and driver behavior monitoring. The brand specifically sells the SmartWitness SVC400 and KP1S cameras. These include onboard GPS, gyroscope, and motion sensing. Drivers can log records by hitting a panic button. The app live streams video but records and flags data after incident detection or SOS. It also tracks driver behavior, including hard braking, drifting stops, hard acceleration, distracted drivers, and other issues. Data uploads to the cloud where administrators receive real-time notifications and alerts when something goes wrong.
Compare 4 Fleet Tracking Quotes & Save:
Reefer Management
Ezlogz offers temperature and humidity sensors for reefer and food management. Sensors track the real-time temperature and humidity in trailers. Therefore, administrators and drivers can adjust settings and ensure the safety of the load. In addition, Ezlogz offers remote updates, real-time alerts, and notifications when conditions drop below requirements.
Passenger Tracking
Ezlogz delivers passenger management and tracking tools for busses, school busses, and other passenger transport. These include real-time arrival, route and stop tracking, route mapping, and climate monitoring. Passenger management tools allow you to improve customer service to passengers with real time ETA, climate management, and driver management for optimized routes.
Fleet Management
GPS data uploads to the cloud alongside maintenance and vehicle status data. Dispatch and drivers can see real-time driver status, HOS status, vehicle location, and vehicle service data at a glance. This ties into load management, so dispatch can easily see which drivers can make trips within HOS requirements. It also helps administrators to understand maintenance and breakdown data by vehicle to improve servicing and reduce long-term breakdown costs. And, with driver management in one app, it's easier to see which drivers need coaching and help to improve performance.
Document Management
Drivers and administrators can upload vehicle and driver documents for simple management and compliance. Documents like driver certifications and papers, vehicle registration, load documentation, and invoicing upload directly to the cloud. Here, relevant persons can access them for administrative or compliance purposes.
Load & Logistics App
Ezlogz offers its own load and logistics app, where drivers can log on to find loads and process transactions right in the app. The company is small, which means work availability might be low. However, this may be a selling point for owner-operators and small fleets working on a gig basis.
Driver Workflows
Drivers can simplify work with easy workflows for logging hours, DVIRs, system checks, and load management. Ezlogz supports workflows, which drivers can set up and manage based on their needs. Therefore, drivers only have to open the app to automatically start a workflow for compliance, vehicle checks, and safety.
Navigation
Ezlogz delivers in-app point of interest GPS mapping, so drivers can get directions and see routes without exiting the app. This allows the app to lock drivers out of the rest of the phone, avoiding possible distracting or dangerous instances of receiving notifications while driving.
Compare 4 Fleet Tracking Quotes & Save:
Ezlogz ELD Device Installation Steps
The Ezlogz ELD device is plug and play. Drivers only have to plug the hardware into the diagnostics port on the vehicle, connect Bluetooth, and are ready to go.
The first-time setup looks like this:
Park the vehicle outside and turn the engine off

Plug the ELD device into the OBD-II cable

Connect the OBD-II cable into the diagnostics port on the vehicle (6,9, and 16-pin are supported)

Check that the light on the adaptor turns on

Start the engine

Check the Bluetooth light

Download the Ezlogz app to the phone

Open the app

Click "ELD/AOBRD in the top right corner

Select "Connect"

Tap "Truck Number"

Choose "Device"

You may have to add the VIN manually

Tap "Register"

Fill out "User Type" as Driver and fill out information on the screen

Accept the terms and conditions and click "next"

Click "Carrier Connect"

Enter the carrier's USDOT information

Wait for the administrator to confirm the device



Following initial setup, login is much simpler.
Turn on Bluetooth on your phone

Open the Ezlogz app

Click "Connect"

Choose a truck or add a new one

Choose an ELD device from options within range

The vehicle should automatically connect, and you are ready to log hours



Compare 4 Fleet Tracking Quotes & Save:
Ezlogz ELD Reviews & Ratings
Ezlogz is a relatively small ELD provider but the brand maintains an excellent reputation with drivers and fleet managers alike. The app maintains a 4-star review on Google Play, with nearly 2000 reviews. This means most users have an overwhelmingly positive opinion of the app and the ELD service. Fleet managers quote simplicity, customer service, and quality device and app support as top-selling features. Some drivers claim that the app updates too often to be convenient.
Most drivers leave positive reviews about ease of use. Some claim they didn't even need a manual to set the Ezlogz device up. Others cite fast customer service for resolving issues. While Ezlogz definitely has some issues, like the app crashing following updates, most drivers have very positive experiences and reviews. Eventually, like any ELD, Ezlogz has pros and cons, but is, overall, one of the higher-rated solutions available.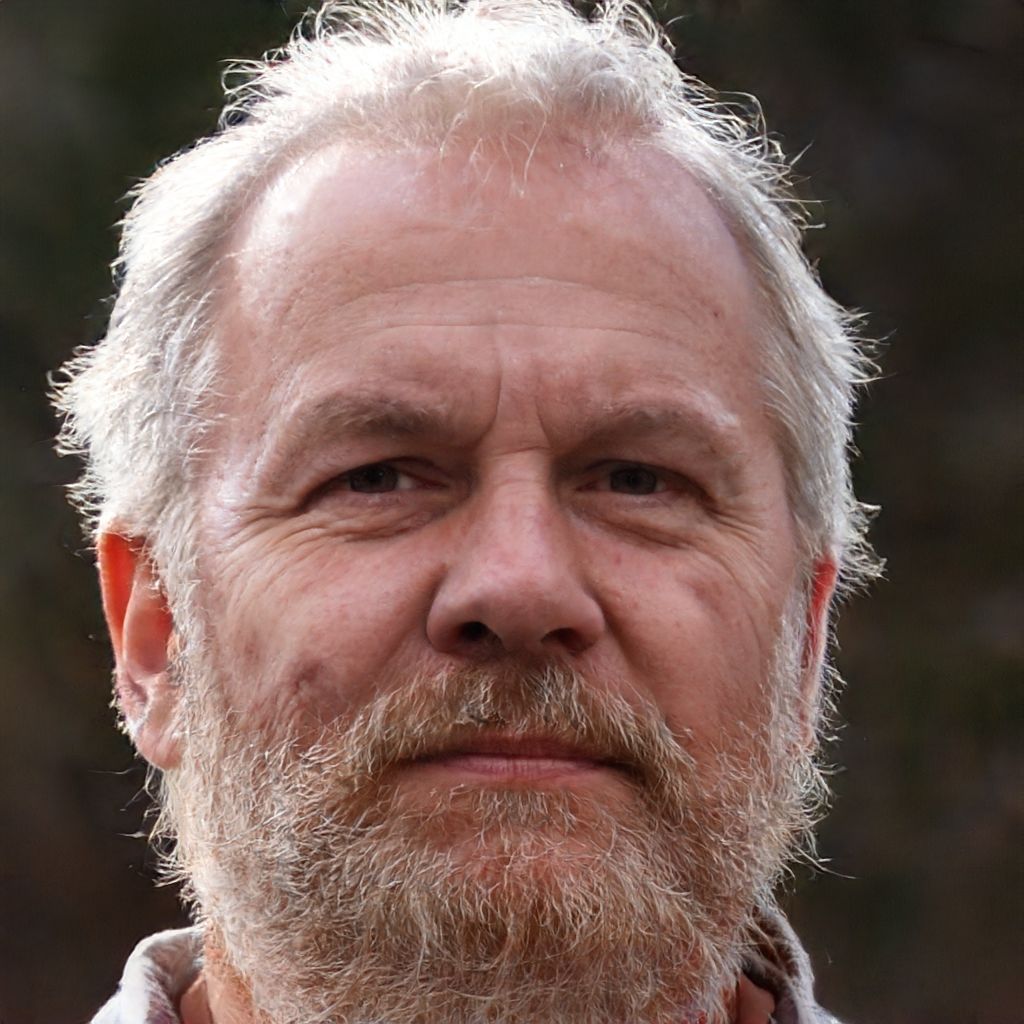 Arnold is a trucking veteran, recognized trucking expert and founder of ELDfocus. Arnold has spent the last 25+ years in the trucking industry & travelled thousands of miles across the US.