Telematic systems are essential to modern fleet management. In fact, most fleets rely on having telematics data to plan logistics, track fleets, and keep customers informed. In most cases, telematics provide GPS data, in-vehicle communication, and vehicle maintenance tracking. You can also monitor driver behavior, potential accidents, and much more. Fleets use this data to save on costs, fuel usage, and to reduce accidents. As a result, dozens of vehicle telematics companies exist to deliver these solutions. In fact, there are over 300 telematics companies registered in the United States.
Choosing between different telematics providers can be difficult. Many offer specific benefits or features. Others are good choices for fleets in specific locations, because they have easier access to customer service. And, many offer coverage to different areas. This list of the 50 best telematics companies on the market covers some of the most popular. It also covers some of why you might pick one over the other. However, that will entirely depend on your fleet.
Compare 4 Telematics Quotes & Save:
Below is a price comparison table of the top 50 best telematic service providers in the USA.
| Telematics Provider | Fixed Upfront Cost* (per truck) | Monthly Subscription Cost* (per truck) | Headquarters | Founded |
| --- | --- | --- | --- | --- |
| AMS (Asset Monitoring Solutions) | $125 | $17.30-$25.99 | Florida | 2009 |
| AT&T Fleet Complete | NA | NA | Georgia | 1998 |
| Atti Fleet Tracking | NA | NA | Houston, Texas | 1995 |
| Automile | $99-$299 | $19.90-$25.90 | Palo Alto, California | 2013 |
| Azuga | $0-$99 | $22-$25 | San Jose, California | 2012 |
| BigRoad | $0 | $19.99+ | Toronto, Ontario | 2011 |
| Blue Ink Technologies | $295 | $0-$15 | Huntington, West Virginia | 2014 |
| Brickhouse Security | NA | $12.99+ | New York, New York | 2005 |
| Bridgehaul | $0 | $17.50+ | New Orleans, Louisiana | 1995 |
| Cal Amp | NA | NA | Irvine, California | 1981 |
| CarrierWeb | NA | NA | Atlanta, Georgia | 2006 |
| Cartrack | NA | NA | Santa Monica, California | 2004 |
| Chevin FleetWave | >$20 | $5-$10 | Fitchburg, Massachusetts | 1990 |
| Clearpath GPS | NA | $15-$25 | Santa Barbara, California | 2013 |
| Continental AG | NA | NA | Fairlawn, Ohio | 1871 |
| Coretex | NA | NA | New York, New York | 2003 |
| Daimler Fleetboard GmbH | NA | NA | NA | 2003 |
| Donlen | NA | NA | Bannockburn, Illinois | 1965 |
| Eaglei GPS Tracking | NA | NA | Ontario | 1996 |
| Element Fleet Management | NA | NA | Sparks, Maryland | 2007 |
| Enterprise Fleet Management | NA | NA | St. Louis, Missouri | 1957 |
| Eroad | $100 | $35-$60 | New Zealand | 2000 |
| Ezlogz | $0 | $29.99+ | Vancouver, Washington | 2013 |
| Fleetio | NA | $5-$8 | Birmingham, Alabama | 2012 |
| Fleetlocate | NA | NA | California | 2002 |
| Geotab | $99-$200 | NA | Las Vegas, Nevada | 2000 |
| goFleet | $99-$200 | NA | Manhattan, New York | 2010 |
| Gorilla Safety | $150-$250 | $19.99-$36.99 | Spring, Texas | 2013 |
| JJ Keller | $199-$349 | $25.20 | Neenah, Wisconsin | 1953 |
| KeepTruckin | $149+ | $20+ | San Francisco, California | 2013 |
| Navistar Inc. | $154 | $14.95+ | Chicago, Illinois | 1986 |
| Nextraq | NA | NA | Atlanta, Georgia | 2000 |
| Omnitracs | NA | $23+ | Dallas, Texas | 1988 |
| Onfleet | $0 | $350+ per month (unlimited drivers) | San Francisco, California | 2012 |
| Orbcomm | NA | NA | Ultica, New York | 1993 |
| Oneview Pedigree Technologies | NA | $25+ | Fargo, North Dakota | 2012 |
| Quartix | NA | NA | Chicago, Illinois | 2001 |
| Rand McNally | $149-$450+ | $18.99-$24.99 | Chicago, Illinois | 1856 |
| Rhino Fleet Tracking | $39.99 + $25 | $15.95-$21.95 | Argyle, Texas | 2007 |
| Samsara | $199-$399+ | NA | San Francisco, California | 2015 |
| Switchboard | NA | NA | Westborough, Massachusetts | 2013 |
| Teletrac Navman | $0 | $25+ | Garden Grove, California | 1988 |
| TitanGPS | NA | NA | Canada | 2004 |
| Track Your Truck | NA | $14.99+ | Lynchburg, Virginia | 1998 |
| Transflo | $109.99 | $28-$31+ | Tampa, Florida | 1991 |
| Trimble Fleet Management | NA | NA | Sunnyvale, California | 1978 |
| Verizon Connect | NA | NA | Atlanta, Georgia | 2018 |
| Webfleet by TomTom Telematics | NA | NA | NA | 1999 |
| Zonar Systems | NA | NA | Kent, Washington | 2001 |
| Zubie | $0-$399 | $18-$27 | Bloomington, Minnesota | 2012 |
Below we've outlined each of the top telematics device manufacturers in more detail.
Note: Companies are ranked in no particular order and this no way indicates one solution is better than another.
1. AMS (Asset Monitoring Solutions)
Asset Monitoring Solutions or AMS is a telematics company founded in 2009. Today, the company delivers full-service telematics and fleet management solutions. These include GPS, equipment trackers, and real-time trailer tracking.
Prices range from $17.30-$25.99 per month, per vehicle
Telematics units can be purchased for $125
No-contract options available
SIM-Card supported
Black box solutions available
Full cloud management
"Real Time" location data pushed to the portal every 60 seconds
Support across the U.S. and U.K
Compare 4 Telematics Quotes & Save:
2. AT&T Fleet Complete
AT&T Fleet Complete is one of the largest telematics solutions in the country. In addition to fleet management, AT&T offers other services. For example, tracking, task management, asset management, and dispatch and field-service management.
Complete fleet management
Dispatch solutions
Nation-wide coverage over AT&T network
Cost-management and reduction algorithms
Customers report average costs at $112 per truck per month but you need a custom quote
Fuel management
Safety & compliance management with integrated training
Task & Load management tooling
3. ATTI Fleet Tracking
ATTI or Advance Tracking Technologies uses GPS powered telematics systems for security, logistics, and fleet tracking. The company also provides full fleet cost management including fuel, maintenance, and idle monitoring.
GPS and Satellite-assisted tracking
Tracking with keypads and mobile-app logins
Battery powered devices
Complete fuel usage data available
Engine usage data tracking
Maintenance and field maintenance support
Geofencing
Route optimization
4. Automile
Automile delivers telematic solutions to over 15,000 customers in the United States. Additionally, Automile offers a range of devices to meet different fleet needs.
FMSCA certified for Hours-of-Service logging
Pricing ranges from $19.90-$25.90 per month per vehicle (device not included)
Devices cost $99-$299 per vehicle
Free app and web app with data loaded every 10 seconds
Support for multi-drivers
Scheduled reports
Paperless vehicle inspections
Fleet activity and driving safety tracking
5. Azuga
Azuga offers telematics reporting and advanced tracking like dashcams. The company powers these solutions with an advanced AI intended to simplify fleet management and tracking.
FMCSA eLog compliant
Full-Service solution
Field service management
App marketplace
Monthly fees range from $22-$25
Device fees are $0-$99
Monthly flex plans available
Integrated coaching
6. BigRoad
BigRoad is one of the largest telematics service providers in North America. Additionally, it's one of the highest-rated ELD solutions.
FMSCA certified eLogs and HoS tracking
2 telematics options from $19.99-$47 per month
Devices are free with a 12-month subscription
Backend management and fleet management from $15 per user
No contracts required (monthly rolling contract)
Trailer tracking & asset management available
Dashcams available
Compare 4 Telematics Quotes & Save:
7. Blue Ink Tech
Blue Ink Tech or BIT is one of the top telematics companies in the country. While small, the provider is popular, well-reviewed, and delivers full-service solutions.
Device costs from $295
Fully FMSCA certified for ELD and HOS
Monthly costs range from $0-$15 per month per vehicle
Integrated IFTA fuel tracking
GPS and Geofencing options
One of the only free ELD solutions (buy the device and the subscription is free)
Air scale solutions for real-time weight tracking
Vehicle diagnostics including fuel and air pressure
8. Brickhouse Security
BrickHouse Security launched in 2005 but has since gone on to be one of the largest telematics companies in the USA. In fact, this GPS tracking provider delivers services to the NYPD, the Department of Homeland Security, and PepsiCo.
FMSCA compliant for ELD and HoS
Rates start at $12.99 per month, per truck
SIM-Capable trackers
International support with satellite tracking
Cloud portal for backend management
Live vehicle tracking updated every 60 seconds
Monthly contracts
9. Bridgehaul
Bridgehaul is best known as a dispatch and load management application. However, they're also highly rated telematics solutions providers.
Full-service dispatch management
Logistics planning & management
FMSCA compliant ELD
Costs from $17.50 per month with no upfront charges
Integrated dispatch and load management
Custom reporting tools with support for payrolling and taxes
Maintenance and field maintenance support
Monthly contract
10. Cal Amp
Cal /Amp deliver real-time telematics systems for fleet, asset, and work management. The tooling includes scalable fleet management for logistics, fleet management, and project management.
Real-time GPS data for trucks, reefers, and non-powered assets
Maintenace scheduling with real-time engine fault alerts
Logistics management for pallet visibility
Asset tracking integrated into project management
Multiple plan options for small to enterprise businesses
Dashcams and driver safety technology included
Proximity sensors and tags
Full cloud dashboard for backend management
11. CarrierWeb
CarrierWeb offers vehicle tracking for fleets ranging from owner-operators to enterprise. Plus, with full TMS integration, they're one of the best fleet telematics companies for owner-operators.
FMSCA certified solutions for ELD and HoS
Free ELD app available
Integrated maintenance management
Reefer management with compliance tracking
Non-powered device and trailer tracking
Document & invoice scanning
Vehicle tracking with updates every 3-10 minutes
Fleet reporting tools
Compare 4 Telematics Quotes & Save:
12. Cartrack
With over 75,000 companies using Cartrack, the company is one of the largest telematics service providers in the world. Cartrack provides fleet tracking as well as complimentary services, for a complete solution.
ELD and GPS tracking
Driver safety with dashcams
Engine maintenance and scheduling
Reefer management
Completely customizable sensors for vehicles (seat management, cargo door, etc.)
Fuel monitors
Dispatch management solutions
Full training for drivers and back-office staff
13. Chevin FleetWave
Chevin FleetWave sells advanced telematics technology. In addition to GPS, the company delivers digital work, forms, and maintenance management, complete with AI tools.
Fleet tracking with GPS
Vehicle safety and accident risk tracking
DVIRs and maintenance tracking
Digital paperwork and invoicing
Stock-inventory management provided
Integrated vendor management
Routing tools
Costs range from $5-$10 per vehicle, per month
Equipment costs from 50 cents per month
14. Clearpath GPS
Clearpath GPS is a fleet telematics system with GPS and a dashcam. Simple service and transparent pricing make this telematics provider a popular choice for many.
GPS tracking with real-time alerts
Geofencing
Pricing ranges from $15-$25 per month per vehicle
Monthly rolling contract
Open API access
Dashcams cost $30 per month per vehicle
Powered & non-powered vehicle tracking plans
FMSCA ELD and HOS
15. Continental AG
Continental AG is best-known for its tires but it's also one of the largest telematics device manufacturers. However, Continental's telematics hardware is mostly paired with other ELD apps, like the Zonar app.
Large-scale telematics hardware, ideal for enterprise fleets
Integrated weighing solutions
Open API ideal for companies with their own software solutions
Full equipment management for powered and non-powered devices
Fleet management portal
Real-time GPS tracking
16. Coretex
Coretex telematics technology includes trackers, cams, and temperature sensors. These solutions are shared in real-time, for complete vehicle, worker, and work tracking.
Real-time GPS tracking
FMSCA ELD compliance
Vehicle inspections with maintenance tracking
Integrated work management with RFID for proof of delivery/service
Fleet maintenance tracking with engine diagnostics
Client management & location management
A top solution for integrated sensors and in-app data
Reefer management
17. Fleetboard
Fleetboard delivers telematics solutions to over 360,000 vehicles. The telematics provider also offers full-service solutions, with driver, trip, trailer, and performance management.
Ideal for small-to-mid-size fleets
Offline ELD for compliance without the cost of SMS data
Link trailers to trucks for better fleet management
Vehicle positioning and mapping
Logistics implementation
Integrated driver/back-office messaging
Time-management for HOS and Payroll
Compare 4 Telematics Quotes & Save:
18. Donlen
Donlen's intelligent telematics solution comes integrated into new Ford model trucks. The supplier is also incredibly popular for delivering smart software, integrated coaching, and big fleet solutions.
Donlen fleet management is a full-service solution
Subscriptions come with Nauto telematics hardware
Donlen software is fully integrated into Ford, OnStar, and other OEM telematics
Integrated cost-reduction AI
Driver coaching for safety and fuel-use reduction
Predictive analytics for costs
One of the best telematics solutions for large fleets
19. EAGLEi GPS Tracking
EAGLEi GPS tracking is a small telematics solution company with asset tracking. While small, EAGLEi has a following of loyal small fleets, some of whom have used the platform since it launched in 2007.
One platform for diverse fleet management
Cross-service and multi-fleet support
Ideal for small, multi-solution fleets
FMSCA ELD & HoS
Automated reporting
Asset Tracking
Fuel Management & IFTA filing
Free trial including hardware
20. Element Fleet Management
Element Fleet Management is a telematics technology provider with a focus on networking. This focus means trucks are more likely to stay online – with guaranteed uptime and network.
Custom solutions designed around your fleet
Finance and cost management tools
Engine data integrated into maintenance programs
Automation tooling for fleet management
Free strategic consultation
Multiple hardware choices
Costs scaled to your fleet and needs
Advanced reports and AI filtering
Element Fleet Management website
21. Enterprise Fleet Management
With 50 offices across the U.S., Enterprise Fleet management might be the largest fleet telematics solutions provider in the U.S. In fact, Enterprise Fleet Management delivers telematics to over 2 million vehicles.
Fleet telematics from a fleet owner
Proactive fleet management
Maintenance and vehicle status management
Custom plans and pricing based on your fleet
Ongoing hands-on optimization and performance improvement
Ideal for scaling fleets without existing infrastructure
Enterprise Fleet Management website
22. EROAD
EROAD is a mid-range ELD provider offering global telematics solutions. Additionally, its highly rated by users, who love diverse technology, integrated apps, and budget pricing.
FMSCA compliant ELD and HoS
Monthly fees range from $35-$60
$100 in activation fees with a 3–5-year contract
Full GPS tracking and Geofencing
Dashcams and driver safety tools available
Open API
All-in-one touchscreen blackbox & ELD
Tax and fuel tax support
23. Ezlogz
EzLogz is a telematics system provider focusing on eLogs and ELD. Today, it's used by over 50,000 drivers from mostly small-to-mid-size fleets.
FMSCA compliant ELD and HoS
Costs $29.99 per month with available extras
No startup fees with a contract
Monthly rolling contract with no cancellation fees
Cloud portal with real-time data
Free app for drivers and managers
Reefer management
Driver safety management with dashcams available
Compare 4 Telematics Quotes & Save:
24. Fleetio
Fleetio is a telematics solution with simple pans and transparent pricing. Plus, with custom solutions for multi-fleet and specialty services, this telematics provider has a lot to offer for most fleets.
Integrates ELD data
$5-$8 per vehicle, per month
Full-service telematics, including fuel management
Inspection and DVIRs
Open API
Free Mobile App
Parts and repairs management
Inventory tracking
Work orders management
25. FleetLocate
FleetLocate delivers telematics technology from simple GPS to full fleet management. Plus, with full integration into Ford and OnStar OEM telematics, FleetLocate is ideal for mid-to-large size fleets.
Fully customizable telematics
IFTA reporting
Free mobile app
GPS tracking & GPS
Software plans for GPS to full fleet maintenance
Aftermarket and OEM support
Integration with OnStar diagnostics & maintenance
Door lock and remote engine shutoff features
26. Geotab
With over 2 million telematics devices on the road, Geotab is one of the largest telematics vendors in the U.S. Additionally, Geotab allows you to use its telematics device with other software and its software with other hardware.
GPS tracking and geofencing
FMSCA compliant ELD & HoS
Partner Platform for using your existing fleet of hardware
Hardware pricing ranges from $99-$200 per device
Fleet maintenance with benchmarking tools
Dashcams and driver safety available
Full routing and dispatching management
Asset tracking & non-powered device tracking
27. GoFleet
GoFleet pairs its software with the GeoTab Go ELD device to offer real-time telematics solutions. The software provider also offers full asset management and maintenance to over 3,000 fleets.
Software telematics platform
ELD from $99-$299
Dashcams and driver safety offerings
Work planning and routing tools
Full dispatch planning
Fuel & maintenance planning with AI
Car sharing
Integrates OEM telematics devices
28. Gorilla Safety
While small, Gorilla Safety has become a favorite telematics system for many small fleets. With low pricing and transparent rates, Gorilla makes budgeting easy even for owner-operators.
A Telematics hardware manufacturer used by Fleet Tracking, TranSafe, and others
Devices range from $150 – $250
Monthly rates range from $19.99 to $36.99 per truck
FMSCA compliant ELD and HoS
Free app
Integrated document manager
Maintenance and repair tracking
Mechanic portal
Compare 4 Telematics Quotes & Save:
29. JJ Keller
JJ Keller is probably the largest of the top three telematics companies in the U.S, next to KeepTruckin. The ELD supplier tracks 600,000 users with ELD, dashcams, and other technology available.
Multiple ELD and telematics devices available
Device costs range from $199-$349
Software costs start at $25.50 per month and go up to $50+
Fully customizable plans based on your needs
Dashcams and driver safety options included
3-year contract with startup fee
FMSCA compliant ELD and HoS
Maintenance tracking with engine data and alerts
30. KeepTruckin
KeepTruckin is one of the most popular ELD and telematics providers in the United States. While originally geared towards smaller fleets, KeepTruckin also delivers solutions for every fleet size.
Telematics devices from $149
Subscriptions start at $20 and go up to $35 per month, per vehicle, with add-ons available
FMSCA compliant ELD and HoS
12-month contracts
IFTA Fuel Calculations
Dashcams and driver safety consultation available
Free driver app
Real-time GPS tracking or offline mode
Navistar is one of the world's largest trucking companies, but it launched its telematics solution in 2017. Today, the company delivers one of the most advanced mechanical and logistics telematics options on the market.
Live tracking for your full fleet
Proactive engine maintenance and fault repair
Alerts tied to geofences and engine issues
Dealership tracking for easier maintenance and repairs
Integration into OEM telematics
Free driver app
FMSCA compliant ELD and HoS
$154 startup costs for the ELD
Monthly costs start from $14.95
32. NexTraq
NexTraq delivers a fleet tracking solution complete with GPS, work management, ELD, and maintenance. Plus, this Michelin Group company has a nation-wide presence, for easy service and support.
FMSCA compliant ELD & HoS
GPS fleet tracking for fleet visibility
Productivity tools
Mobile workforce management
Dispatch management & backend management
Maintenance tools with scheduled inspections
Integrated routing
Job scheduling & boards
33. Omnitracs
Omnitracs is one of the largest vehicle telematics companies in the world. In fact, the company tracks over 1 million vehicles across 70 countries, making it an ideal choice for large, multi-national fleets.
Route planning and optimization tooling
Business performance tools
Integrated logistics planning
Fleet safety with dashcams
GPS and fleet tracking
Open API
Full cloud infrastructure over 5G
Monthly costs from $23-$38 per month per vehicle, with addons available
Compare 4 Telematics Quotes & Save:
34. Onfleet
Onfleet is one of the few telematics providers to charge a flat rate rather than a fee per vehicle. That makes them especially affordable to small fleets.
Full dispatch management and optimization
No hardware needed; you use a mobile phone with GPS capability
No engine tracking data
Real-time vehicle tracking with proof of delivery
Integrated communication and dispatch
Task management & optimization
Route optimization with auto dispatch
Pricing from $350 per month for unlimited drivers
35. ORBCOMM
ORBCOMM is made up of a merger of logistics management and telematics solution providers. These include Blue Tree Systems. Today, the company offers full-service logistics for maritime and air, with ground fleet tracking.
Satellite/Cellular data support for international fleets
Full maritime & air support
Complete logistics and distribution management
Refrigerated truck/reefer tracking with compliance data
ESCM & Tachograph solutions
Pricing customized to fleet size and type
A top choice for mixed, international fleets
Employee safety training & tracking
36. OneView Pedigree Technologies
OneView by Pedigree Technologies is a telematics reporting app with accompanying hardware. The app is also considered one of the best ELD mandate solutions thanks to its driver-centric focus.
Pricing from $25 per month
GPS tracking with Asset tracking
Dispatch and routing tools
Work order support for truck delegation
Dashcams and driver safety management
FMSCA compliant ELD and HoS
Mobile tank monitoring for liquid transport
Tire pressure and engine safety monitoring
OneView Pedigree Technologies website
37. Quartix
Quartix delivers fleet tracking and telematics data to over 600,000 vehicles in the U.S. The company also offers a fully tamper-proof installation, soldered into place.
Live vehicle tracking with updates pushed every 60-120 seconds
Driver safety tracking
Dashcams available
Full engine data logs
Geofencing
Driver ID and Driver ID keys for theft prevention
Timesheets and Excel reporting
38. Rand McNally
Rand McNally launched in 1859 and has been selling GPS products since the 1980s. Now, the company delivers one of the most popular telematics systems in the United States.
FMSCA compliant ELD and HoS
Devices range from $149-$349
Plans cost $19.99-$24.99 per month
Real-time GPS tracking with geofencing
Offline modes with 6 months of electronic logs
Vehicle diagnostics and maintenance management
Driver safety with dashcam capacity
Multiple device options for fleets of different sizes
39. Rhino Fleet Tracking
Rhino Fleet Tracking is a budget telematics solution focusing on GPS, eLogs, and maintenance. This makes it ideal for fleets of all sizes, but especially accessible to small fleets and owner/operators.
Live location tracking with GPS fencing
Monthly contracts with seasonal plans available
GPS tracking with hidden trackers available
Devices cost $39.99 each
Monthly costs range from $15.95-21.95 per vehicle
$25 per vehicle activation fee
Driver app
FMSCA compliant ELD
Compare 4 Telematics Quotes & Save:
40. Samsara
Samsara was founded in 2015 and now delivers telematics systems to over 15,000 customers. Additionally, Samsara provides a very highly rated solution for mixed fleets and reefers. This makes them a top choice for food transport fleets.
Fully cloud-based telematics
Safety optimization AI
Real-time route mapping & optimization
FMSCA compliant ELD and HoS
Workflows and task management
Free driver app
Environmental sensors and monitors
Integrated reefer management with compliance
Devices cost $199-$399 + service fees
41. Switchboard
Switchboard delivers advanced telematics to over 2000 North American fleets. The company uses a driver-centric approach focused on reducing costs, time expenditure, and routes.
Integrated driver training
GPS tracking with GPS fencing and notifications
Reefer management with compliance
Weigh station bypass
International ELD mandate compliance
Driver safety and dashcams available
Non-powered asset tracking
7-year guarantees on all hardware
Teletrac Navman is comprised of fleet telematics companies, Teletrac and Navman. Together, they provide GPS tracking and ELD to thousands of fleets across the U.S. and Canada.
Highly suitable for large fleets with 1000+ vehicles
Costs from $25 per month with no startup costs
3–5-year contracts
GPS fleet tracking with real-time alerts
IFTA fuel tax tracking
International ELD mandate compliance
Compliance and violation management
Uses Garmin GPS
43. TitanGPS
TitanGPS uses advanced telematics to track multi-fleets in trucking, logistics, construction, and agriculture. Its full support of powered and non-powered assets, fleet cameras, and ELD compliance in the U.S. and Canada make it ideal for even the largest fleet.
Real-time GPS tracking
Pay as you go contracts
Driver safety tracking and dashcams
Driver tracking and scorecards
Productivity management tooling
Cloud reporting tools
Engine diagnostics and fuel tracking
44. Track Your Truck
Track Your Truck offers telematics reporting at an owner-operator friendly price. It also offers full ELD compliance and GPS to fleets of all sizes.
GPS tracking with real-time tracking
A range of sensors for temperature, driver ID, PTO, and starter disabling available
Trailer tracking
Prices start at $14.99 with free hardware
FSCMA compliant ELD solutions
Free mobile apps
Reports with up to 125 days of vehicle activity
Driver safety and dashcams available
Compare 4 Telematics Quotes & Save:
45. Transflo
Transflo designed its first telematics technology in 2016 and has since gone on to be one of the largest ELD providers in the country. Additionally, ELD delivers complete work and mobility management solutions.
Budget telematics with FMSCA ELD
Hardware from $109.99
Software subscriptions range from $28-$31 per month
Full GPS tracking with Geofencing
Vehicle diagnostics with fuel usage data
Free driver app
Maintenance scheduling & Tracking
Work management apps
46. Trimble Fleet Management
Trimble delivers a dynamic fleet telematics solution. This is comprised of GPS, logistics management, personnel management, and much more. The company is one of the largest transport & logistics providers in the country with an incredibly large range of services.
FMSCA compliant ELD and HoS
Pricing from $1,200 per device
Contracts typically start at $43 per month but all rates are scaled to fleet size and services needed
Full-service telematics available
Fleet analytics
Extensive logistics and route planning software
People and work management tooling built in
Fully modular cloud software, with options to upgrade and expand
47. Verizon Connect
Verizon Connect provides advanced telematics for thousands of fleets across the U.S. It's also a full business and optimization management platform. Essentially, it's designed to help mid-to-large fleets improve operations and cut costs.
GPS tracking with geofencing
Vehicle filtering and tracing
Dispatch solutions with AI and analytics
Alerts for driver security issues
Live driver coaching for improved safety
Field service management built in
ELD mandate compliant in the U.S. and Canada
Scheduling and job management built into the app
48. Webfleet
Webfleet uses its own software with TomTom GPS to provide advanced telematics services. The tool is used by over 50,000 U.S. customers and delivers award-winning solutions for big fleets.
Real-time vehicle tracking with tachographs
ELD compliant in the U.S. and Canada
Workforce management with time logs and workflows
Free mobile apps for drivers and dispatch
Trip management
Driver routing issues for traffic, weigh stations, and speed cameras
Scheduled maintenance
Cloud application available on most devices
49. Zonar Systems
Zonar delivers telematics reporting to some of the largest fleets in the U.S. It also offers functionality, including verified inspections and reports for route and delivery optimization.
Fleet optimization tools to improve asset utilization
In-cab driver monitoring tooling
Verified pre and post-trip inspection software
ELD mandate compliant
Open API
Costs are scaled to fleets but some quotes say $70 per month
Sensors and asset tags
Vehicle maintenance and health management
Freelancer management tools
Compare 4 Telematics Quotes & Save:
50. Zubie
Zubie delivers an extensive telematics solution for rental and fixed fleets. Plus, with straightforward pricing and support for fleets ranging from owner-operator to 200+ vehicles, Zubie is popular with almost everyone.
GPS tracking and geofencing
Pricing ranges from $18-$27 per month
$399 charge for dashcam
Free app
Reports library
Trip history retention of up to 2 years
Maintenance management and algorithm
Sensors and asset tags
Telematics FAQ
If you're buying a telematics system, chances are you have questions. This FAQ should help.
How does a telematics system work?
Telematics systems normally comprise two components. The GPS tracker and a cloud or asset tracking system. Most modern telematics systems connect to the vehicles built-in diagnostics via the OBD-II port. This allows the telematics software to read engine data. This can include driving speed, idle time, engine fault codes, etc.
Additionally, most telematics link to a cloud platform over WIFI, using a mobile SIM, or via Bluetooth. In this case, Bluetooth connects the system to the driver's phone.
From there, different types of software use data in different ways.
What technology does telematics use?
Most telematics systems use a combination of GPS, on-board diagnostics, and connectivity. From there, the software and algorithms your telematics provider offers can vary a great deal. Some telematics provide very basic GPS tracking. Others apply algorithms and AI to optimize routes, fuel usage, or driver work management. Additionally, you might get telematics with sensors. These might include air pressure sensors, weight sensors, temperature management, etc.
Compare 4 Telematics Quotes & Save:
How do insurance companies use telematics?
Insurance companies use telematics to track vehicle activity at the time of an accident. For example, the speed, risk-inducing behavior, and any sharp or sudden turns that might have been taken by the driver. Most telematics companies record potential accidents and risky behavior. This means sudden speedups, hard braking, and sharp turns are all recorded. Additionally, many telematics solutions include dual cameras. The insurance company can see what the driver saw at the time of the accident. This can help you to greatly reduce the cost of insurance – because the provider knows they won't pay out on a false claim.
Is Telematics a black box?
In most cases, yes. The engine diagnostics model you connect to the OBD-II port is also a "Black box". That's why telematics insurance is also called "black box insurance" or "Smart box insurance".
How much does Telematics cost?
Rates vary a great deal. However, budget telematics typically cost $15-$20 per month. You should also expect $100-$200 in startup costs for hardware. Higher-end or larger brands normally charge more. In this case, you can expect an average of $50 per month. At the same time, telematics costs are dropping. In 2018, the average monthly cost of telematics was closer to $70.
What is Telematics used for?
Telematics systems help dispatch to manage vehicles, cut costs, and manage drivers. This works out to:
Truck management – Knowing where your vehicles are at all time
Route optimization – Optimizing routes based on real-time traffic, length of transit, etc.
Fuel optimization – Tracking idle time, speed, and other factors to reduce total fuel costs
ELD compliance – Providing eLogs for FMSCA compliance
Maintenance management – Track and schedule maintenance, integrating mechanics, and alerts for vehicle fault codes
Work management – Selecting drivers based on location and paperwork, choosing routes, sharing real-time locations with clients, etc.
Essentially, there's a lot telematics is used for. The simplest provide security and route optimization. The most complex deliver complete logistics and work management tools.
Are telematics a legal requirement?
You're not required to use telematics. However, you are required to have an ELD in the U.S. and Canada. This means you need the black box, connected to a device in-cab. And, if you're collecting the data for Elogs and DVIRs anyway, you might as well stream it to a central location to optimize your fleet.
Can telematics save you money?
Telematics can save you money. However, in order to save money with telematics, you have to act on data. For example, many telematics providers quote customer savings of 20% in fuel usage. Achieving that means tracking fuel usage and implementing fuel usage reduction strategies. Similarly, telematics can reduce instances of theft. It might also reduce drivers using vehicles on their own time. However, seeing changes means creating new procedures and enforcing them.
Next Steps
Choosing between the many telematics solution providers can be difficult. While many stand out for specific types of fleets, others offer largely the same services. If you're looking for telematics in trucks, we can help. Fill out the form at the top of the page and we'll use your data to request customized quotes from providers that best-match your profile. Then, we'll send you the top four, so you can choose the best rates, without spending hours contacting each provider yourself.
Compare 4 Telematics Quotes & Save: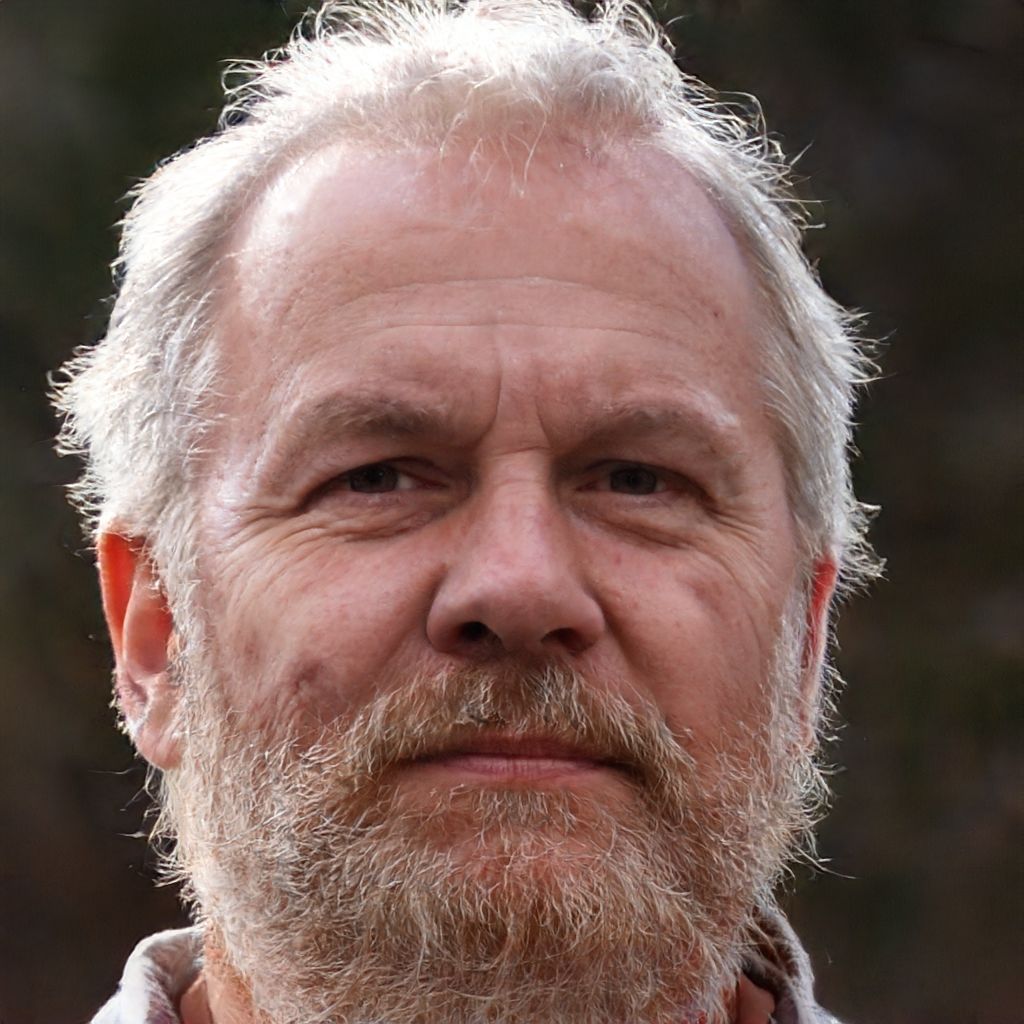 Arnold is a trucking veteran, recognized trucking expert and founder of ELDfocus. Arnold has spent the last 25+ years in the trucking industry & travelled thousands of miles across the US.