JJ Keller is a compliance and safety organization specializing in OSHA, FMCA, HOS and other compliance. It offers over 1500 different compliance options in various topics but maintains a strong ELD solution. The Wisconsin-based company serves 600,000+ clients with electronic logging, mobile and cloud tools, and training services.
The JJ Keller ELD system includes an electronic logging device, tablet, and a free app. While J.J. Keller doesn't focus exclusively on ELD like many competitors, the company is extremely strong in DOT compliance. It also offers unique solutions like driver training to boost long-term compliance and safety. J.J. Keller has operated in compliance since 1953, making them one of the oldest compliance companies in the U.S. If you're wondering if J.J. Keller ELD devices are right for you, this review will cover options, pricing, and customer experience.
J.J. Keller ELD and Fleet Management Solutions:
ELD Compliance
FMCA Registered
GPS Tracking & Geofencing
DOT Compliance with HOS
Fault Code Management
DVIR
IFTA Fuel Tax Reporting
DashCams
AOBRD Compliance
Fleet Management
Driver Safety and Coaching
Compare 4 Fleet Tracking Quotes & Save:
JJ Keller Pricing
| ELD Module | Price |
| --- | --- |
| J.J. Keller ELogs | $199 |
J.J. Keller offers one BYOD ELD device. This plugs into the OBD port in your vehicle and pushes data to a mobile phone or tablet via Bluetooth. The company also offers a Compliance Tablet with cellular data subscription. J.J. Keller's software, Encompass, requires an additional subscription, which starts from
J. Keller Compliance Tablet – $349
J. Keller Geotab G09 Trailer Tracker – Pricing on Request
J. Keller Dashcam III – $199
J.J. Keller scales pricing according to the organization, number of trucks, and software needs. The Encompass Platform starts out at $25.50 per month for the BYOD ELD paired with a mobile phone. The subscription with the Compliance tablet includes a $33.50 per month data plan (Verizon), bringing the total to $59 per month per vehicle. You can also expect:
+ $3.50 per additional driver
+ $10 per month for GPS navigation
+ $3.50 per month for DVIR
+$3.50 per month for trailer tracking
Administration, setup, and training fees
If you choose the most basic option, you pay $199 upfront + $25.50+ per month. You will pay a one-time setup fee and administration fee. J.J. Keller also locks you into a 3-year contract. This is an industry-standard with only a few providers offering shorter terms.
There are also several levels for the Compliance Software subscription. J.J. Keller does not offer quotes or upfront pricing without customizing that pricing to your organization. While writing this review, we were refused quotes without listing number of trucks, service level, features needed, and contract duration. This means that prices quoted to you may vary significantly from what is listed here.
Essential – Driver qualifications, IFTA Reporting, ELogs, DVIRs, GPS and Geofencing, Performance Tracking, Idle Time Tracking, Dashcam footage, Maintenance alerts, HOS audits and reporting.
Advanced – Essential + FMCSA Electronic logs, CSA Scoring, automated driver performance management, lane drifting management, incident tracking.
Premium with ELD – Advanced + GPS and Engine Diagnostics Fleet Management Data. (ELD included)
Premium with Video – Essential + Video driver performance management & Coaching (DashCam Pro included)
Platinum – Premium with ELD + video driver performance management & coaching (ELD & Dashcam Pro included)
JJ Keller costs heavily depend on service level, fleet size, and desired features. The company is not a budget ELD. However, it also isn't high end. Instead, you get a good mix of quality for the money.
Compare 4 Fleet Tracking Quotes & Save:
J.J. Keller ELogs
The J.J. Keller ELogs is a mid-range BYOD ELD. The electronic logging device plugs into the OBD port in your vehicle. J.J. Keller offers a single Y cable with your choice of 6-pin, 9-pin, 9-pin locking, Volvo, Mack, or 16-pin adapter.
FMCSA Registered
Bluetooth Capable
HOS logging for DOT compliance
ELD compliance
GPS Tracking & Geofencing
AOBDR Compliance
6-pin, 9-pin, Volvo, Mac adapters available
JJ Keller Brand Features & Benefits
J.J. Keller is a compliance company. While the brand does not specialize in telematics, they are one of the best choices for DOT compliance. Unlike most competitors, JJ Keller delivers a compliance-driven solution. Classes, training, online courses, and other learning material are available for drivers. J.J. Keller's ELD app also focuses on compliance and safety. This does mean that J.J. Keller does not offer the same fleet management tools as many competitors. However, it also means the company delivers a stronger compliance-focused approach, which many fleets will appreciate.
ELD Compliance
J.J. Keller offers a single E.L.D. device, the ELogs. This electronic logging device costs $199. It plugs into the OBD Type II port in the vehicle, directly connecting to vehicle diagnostics. The device logs vehicle motion, GPS location, and vehicle diagnostics. This pushes to either a mobile phone or the J.J. Keller Compliance tablet. J.J. Keller does not offer a built-in modem, meaning you need a cellular data plan with your ELD.
J.J. Keller integrates ELD into compliance for DOT, HOS, non-HOS applications (like snowplowing, bus drivers, etc.) and AOBRD for FMSCA. While J.J. Keller doesn't offer much other than compliance, this is a completely compliance-driven solution. What the device does, it does very well.
GPS Tracking & Geofencing
The J.J. Keller ELogs device includes GPS with route and Geofencing capabilities. J.J. Keller also sells GPS trackers for assets including trailers. These are mostly only available with a subscription, so prices vary. Most cost an additional $3.50 per month, per asset. Data includes vehicle location, route, engine status, and speed. Managers can also click vehicles from location management to view dashcam information, where compatible dashcams are installed.
The ELogs GPS tracker provides managers with a complete fleet overview in near-real-time. J.J. Keller devices ping vehicle location every 30 seconds while in motion. Location pings every 60 minutes when the vehicle is stationary. This can help to improve fleet management, including truck and trailer allocation. Combined with HOS data, it can improve driver selection for fleets and jobs. And, it can help you monitor vehicles, no matter where they are on route.
Compare 4 Fleet Tracking Quotes & Save:
DOT Compliance with HOS
Electronic logging allows you to automatically detect when trucks are in motion. The J.J. Keller Encompass app pairs HOS reporting to keep you fully compliant. Drivers can start shifts, set driving status, and switch to Co-Drivers in route to correctly log hours and simplify HOS reports. This is mandated by the ELD Ruling by the FMCSA. J.J. Keller offers several options for drivers, including an on-board tablet, or utilizing their own phones.
Fault Code Management
The ELogs device connects to the vehicle diagnostics port. This means it automatically pulls vehicle data, including fault codes. This data shares to a central database, where managers can view vehicle status, vehicle history, and service level. Drivers receive real-time alerts and service reminders. This can help to reduce costly breakdowns and improve compliance.
DVIR
The ELogs Device and Encompass app automate DVIR for drivers. Drivers are automatically asked to fill out driver vehicle inspection reports as part of logging into the app and as part of logging out of the app. This means that DVIR reports are filed more consistently, pushed to a central database, and regularly logged as a normal part of the process. This can help you to comply with Federal regulation 49 CFR §396.11. It also ensures drivers stay on top of vehicle inspections and condition, even where vehicle diagnostics might fail. These records remain in the app for the three months needed to maintain DVIR compliance.
IFTA Fuel Tax Reporting
J.J. Keller incorporates IFTA Fuel Tax Reporting into every software subscription it offers. The ELogs device captures miles driven per jurisdiction. Drivers can capture and upload receipts, and manually update miles. Managers can upload bulk purchase records from fuel vendors, tagged to a geographic area. J.J. Keller does not offer IFTA Fuel Tax report submission. Like other competitors, the software generates a report, which you can print or use to E-file your IFTA reports.
Dashcams
J.J. Keller offers the Dash Cam Pro and Dash Cam III. Both models offer continuous loop recording, an SD card, G-sensor, and motion detection. The camera costs $199 for the forward-facing camera. A dual-facing camera is also available as part of a Premium with a Video subscription.
Dashcams include G-sensors and motion detection. This allows the automated recording of critical events. These include collisions, hard brakes, hard turns, and sudden motion. The app saves 10 seconds of video before and after the event to ensure compliance and liability are covered. All J.J. Keller cameras record video to an SD card. The cameras support 32GB (included), 64GB, and 128GB, making them one of the most versatile dashcam options on the market. The Dash Cam III does not sync data to the app. The Dash Cam Pro syncs data over Bluetooth.
Compare 4 Fleet Tracking Quotes & Save:
Fleet Management
The Encompass app includes fleet management tools for back-office. These incorporate GPS location, vehicle condition, trailer, and HOS. Managers can track fleet location in almost real-time. Vehicles send alerts when critical incidents occur. Depending on the hardware used, you can also bring up live video feeds to check incidents or driver location.
J.J. Keller is one of the only ELD compliance solutions offering driver hiring and training tools as part of fleet management. This means driver qualifications are incorporated into the software. This, alongside HOS and GPS data, can greatly improve dispatch and driver selection.
Driver Safety and Coaching
J.J. Keller delivers a combination of real-life, online, and automated driver safety and coaching. You can pair the Dash Cam Pro with automated driver safety tools to alert drivers to unsafe behavior, note distracted driving, and score driving safety. J.J. Keller offers a comprehensive library including driver training, compliance training, and workplace safety. These are included with Premium Encompass subscriptions.
J.J. Keller also offers workshops and driver training through online courses, workshop development, and training management. J.J. Keller does not provide actual classroom teachers.
Compare 4 Fleet Tracking Quotes & Save:
JJ Keller ELD Reviews & Ratings
J.J. Keller is one of the oldest compliance companies in the United States. The brand has over 80 years of experience with delivering compliance solutions for drivers and has delivered paper logs. J.J. Keller has a loyal following and a strong reputation as a compliance company. Users write positively about compliance solutions, automatic reporting, and resource availability.
Most reviewers are very positive about in-app training and safety information. Others quote document and employee management as top features. J.J. Keller is also very prompt and thorough in closing customer complaints with solutions including replacement hardware, business credit, and cancellation without fees in extreme cases. Some users do share concerns that the app is old-fashioned and not as simple as some competitors.
J.J. Keller is a compliance company offering multiple services across trucking, construction, and more. Its ELD solutions are fully geared towards compliance, with some fleet and driver management on top. The Encompass app, which has over 1500 reviews on the Google Store, also has overwhelmingly positive reviews. These features make J.J. Keller one of the better solutions for fleets in need of compliance.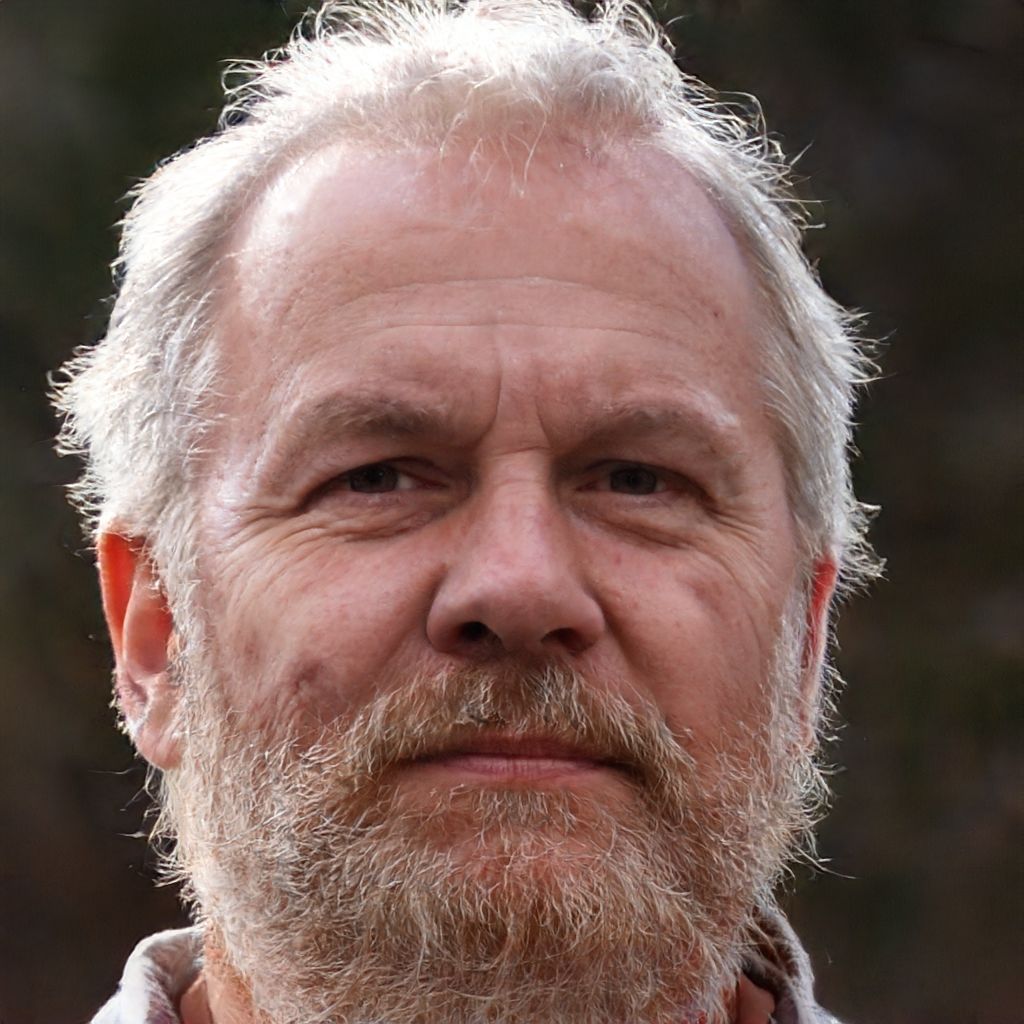 Arnold is a trucking veteran, recognized trucking expert and founder of ELDfocus. Arnold has spent the last 25+ years in the trucking industry & travelled thousands of miles across the US.